Why You Shouldn't Believe the Latest Beyoncé Pregnancy Rumors
Rumors have started to circulate about Beyoncé being pregnant with her fourth child, and the source comes from a photo of her in a tight dress where no clear baby bump can be found. This source also claimed that Beyoncé and Jay-Z have openly talked about having more children, but this claim lacks evidence as …
Rumors have started to circulate about Beyoncé being pregnant with her fourth child, and the source comes from a photo of her in a tight dress where no clear baby bump can be found. This source also claimed that Beyoncé and Jay-Z have openly talked about having more children, but this claim lacks evidence as Beyoncé and Jay-Z are both very private about what goes on in their family. Speculation can many times lead the population to make the wrong assumptions, and we are here to set the record straight and explain why you shouldn't believe these pregnancy rumors.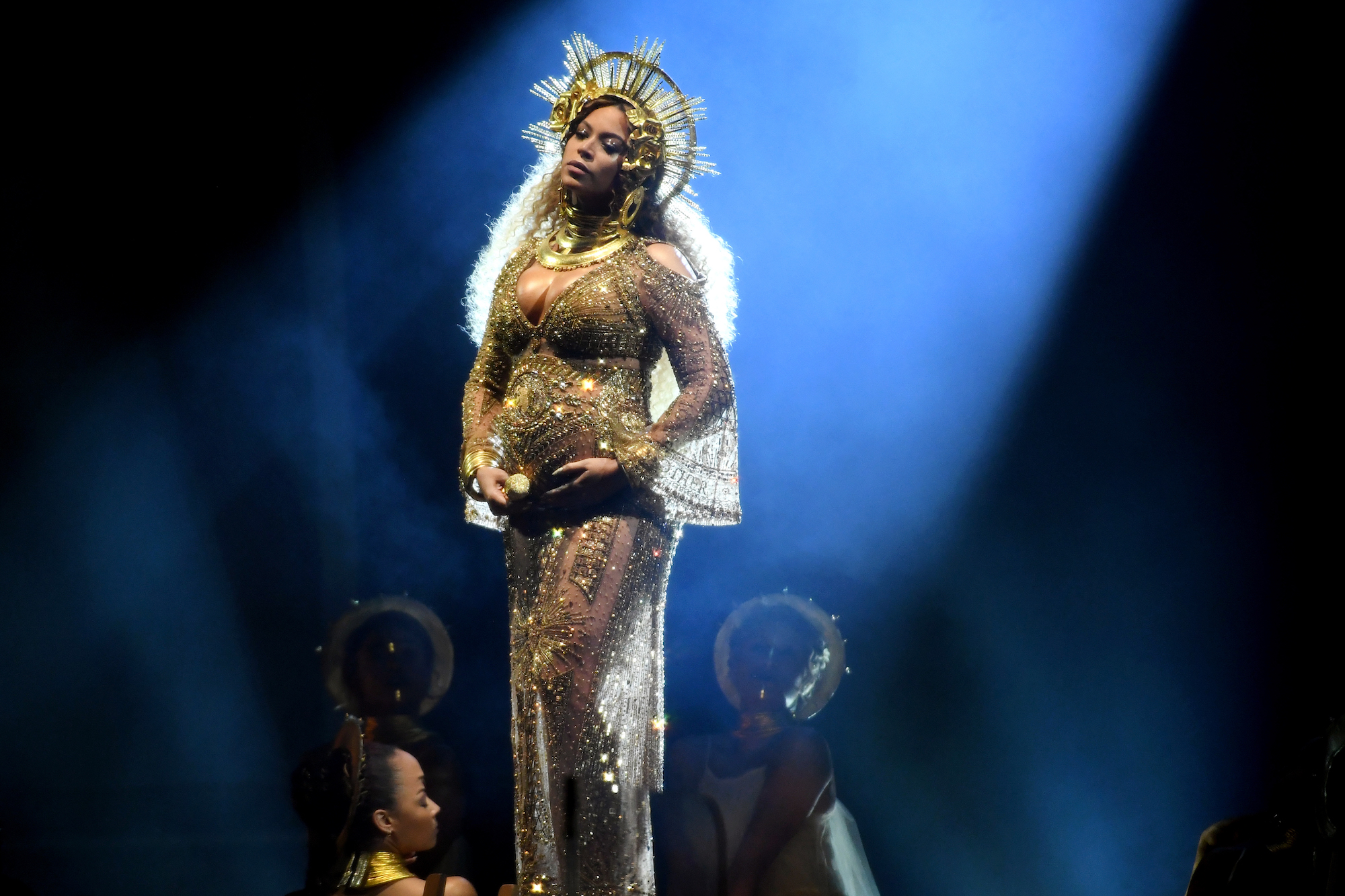 Beyonce has embraced her "mom body"
In an interview with Vogue, Beyoncé shared her feelings about her body after giving birth to Sir and Rumi Carter in 2017. "To this day my arms, shoulders, breasts, and thighs are fuller," she added. "I have a little mommy pouch, and I'm in no rush to get rid of it. I think it's real. Whenever I'm ready to get a six-pack, I will go into beast zone and work my a** off until I have it. But right now, my little FUPA and I feel like we are meant to be."
In that statement, Beyoncé made her opinion about her body very clear. She doesn't believe she needs to be in perfect shape at all times. She has embraced the body change motherhood has brought to her, and this is something that should be respected instead of used against her by tabloids and rumors. Using a photo of her to speculate pregnancy exploits her freedom to have a body that is perfectly normal for a mother of three. 
Beyonce has already addressed these rumors
When asked about the possible pregnancy in an interview with Elle, Beyoncé asked for people to "Get off my ovaries," as she is perfectly capable of making an announcement if she were pregnant. In this same interview, she mentioned again how proud she is of her current body. "If someone told me 15 years ago that my body would go through so many changes and fluctuations, and that I would feel more womanly and secure with my curves, I would not have believed them," she said.
Rumors and speculation are nothing new to her, but she shows visible frustration with the rumor itself. In past baby announcement photos, Beyoncé did not hide her bump or the news. She boldly took amazing photos for the world to see, and she would do the same if she were pregnant today. 
The couple appreciates their current children
In the past, Beyoncé has struggled to conceive, and this affects the way she and Jay-Z feeling about their current children. Previous to Blue Ivy, Beyoncé had a miscarriage, and she was vocal about it with the media. She expressed the fears that came from this experience, and the worry stayed with her through all her pregnancies.
Sir and Rumi are five years younger than Blue Ivy, and this came from years of attempting to conceive again. Jay-Z reports that the twins were a pleasant surprise, and Beyoncé suffered through a difficult pregnancy this time around. She was diagnosed with preeclampsia, so this would make another pregnancy incredibly high-risk for her. Beyoncé and Jay-Z are clear about how much they appreciate their current children because they have struggled.
From the information presented here, many can make the conclusion that it isn't likely Beyoncé would be pregnant right now and hiding it from the public. As fans of Beyoncé, we cannot get caught up in the hype of rumors when it comes to her private life. Sharing misinformation can be harmful and something that needs to be analyzed and addressed. For now, let's allow the Carter family to feel grateful for where they are now: happy and healthy.