Why Zoe Saldana's Futuristic Roles Are Important
Zoe Saldana told Time magazine in 2017 that she prefers movie roles set in the future because they empower women. The Guardians of the Galaxy star feels it's a way to channel hope. We're taking a look at Saldana's top futuristic and sci-fi roles.  
Saldana once said that roles set in the future are about hope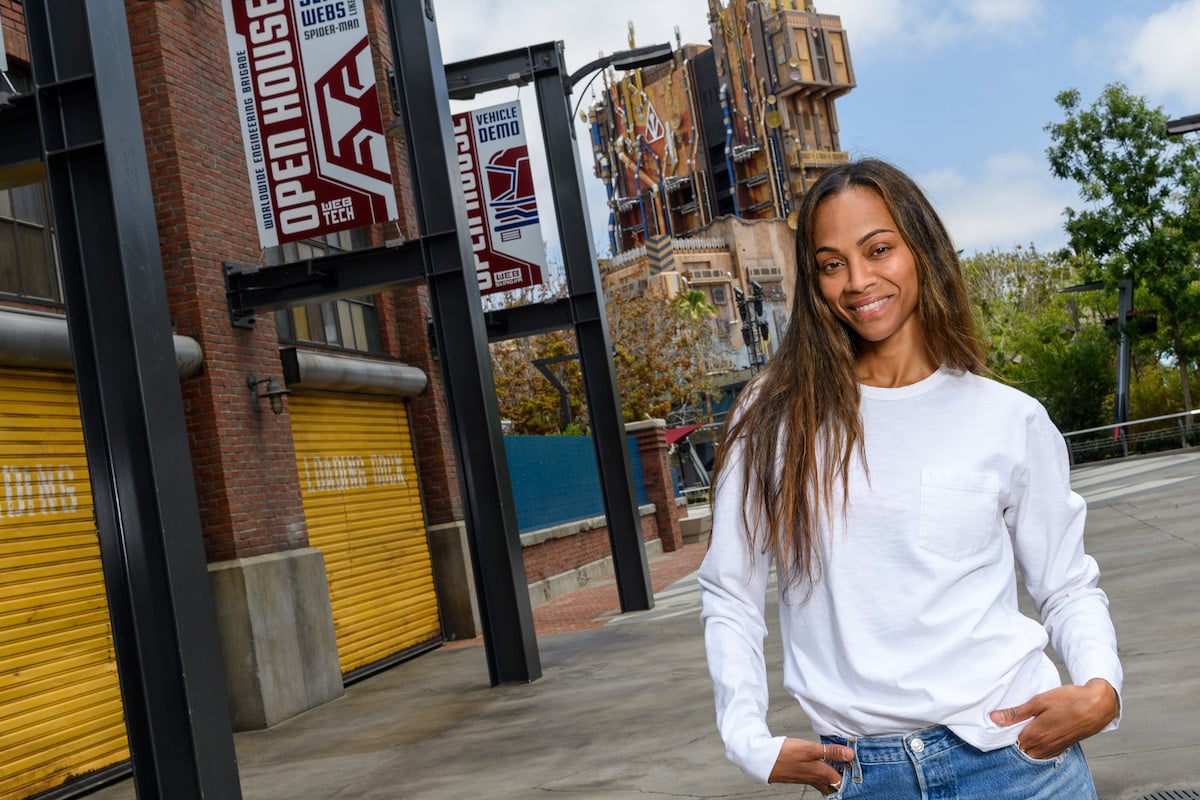 In a 2017 interview with Time, Saldana said roles in period pieces were often an unrelatable disappointment for her.
"I look at the films I love so much, like the beautiful Jane Austen adaptations, but someone like me doesn't exist in those narratives–at least not in a way that I would want to be a part of," said The Avengers actor. "Honestly, it makes me sad. I think about how someone like me would have been treated."
Saldana said that roles set in the future allow her to influence young people and push back on stereotypes, both of which are especially important to her. "I feel I have a greater chance of setting an example for young women when I do movies [that take place] in the future because I'm less likely to be boxed in," she told Time. "I'm not playing someone's girlfriend. I can be tougher. The future represents hope."
By 2018, Saldana felt the same way, telling Variety that science fiction not only stretches the imagination of what's possible in a more equitable future; it also portrays women as strong characters. 
"Science fiction is a universe where a person like me who is unimaginable is imaginable by so many filmmakers like J.J. Abrams and James Cameron and James Gunn," she told Variety. "I got to really flourish in this genre. I got to be brave and I got to be strong and I got to play characters that weren't only the daughter, the wife, the girlfriend. I was a warrior and I was relevant to the storyline, and I'm very proud of the path that I've chosen for myself by avoiding falling into stereotypical boxes."
Her sci-fi characters are strong women
Saldana's role as Gamora, the Guardians of the Galaxy superhero, also crosses over into the Avengers franchise. She's described as a warrior-assassin. As the adopted daughter of Thanos, she has a level of power all her own.
Similarly, in Star Trek Into Darkness and Star Trek Beyond, she played Lieutenant Nyota Uhura. The role, originated by Nichelle Nichols, puts a woman in a position of power. The female Human Starfleet officer, operating in the 23rd century, is the communications officer on the USS Enterprise. In other words, she commands both respect and trust in a dangerous and unpredictable environment.
As Neytiri in James Cameron's Avatar, Saldana is a warrior again–this time, one who saves a male character, Jake. She's established herself as a powerhouse in strong female roles and won't be seen as a weak woman anytime soon.
Zoe Saldana was 'numb' when she found out she'd get a star on the Walk of Fame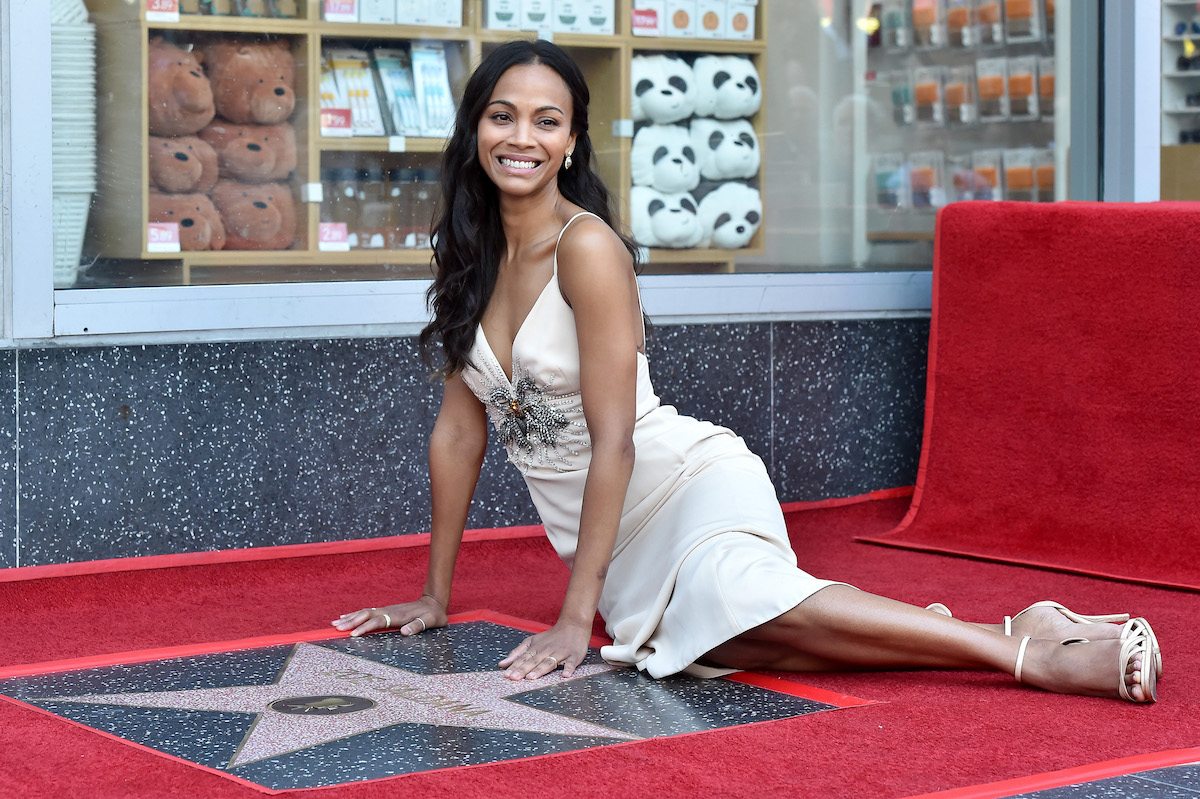 Saldana told Variety in the 2018 interview that she was unable to react when first told she would receive a star on Hollywood's Walk of Fame. "Really, really, good news makes me sort of have an out-of-body experience," she said. But now, it seems to be hitting home.
"It's taken me a year to digest it and it's finally sinking in that this recognition is really important for someone like me. Because all I know how to do is just work like everybody else around me. I believed I could, and to be recognized for that means much more than what I want to acknowledge."
RELATED: Zoe Saldana's Loneliness On Set Spotlights Hollywood's Gender Problem