'Wild 'N Out': Beef Comes to a Head Between Viral Internet Stars Emmanuel Hudson and Spoken Reasons
Emmanuel Hudson and Spoken Reasons' beef came to a head in the latest episode of 'Wild 'N Out,' with both comedians downright blasting one another.
The atmosphere surrounding Wild 'N Out is usually fun and lighthearted. But sometimes, things can get really serious. Such was the case in an April 14 episode when former comedic partners Emmanuel Hudson and Spoken Reasons went at each other during the freestyle segment of the show. Mere moments after they hit the stage, they started to trade barbs and seriously shade each other over crooked business dealings and more.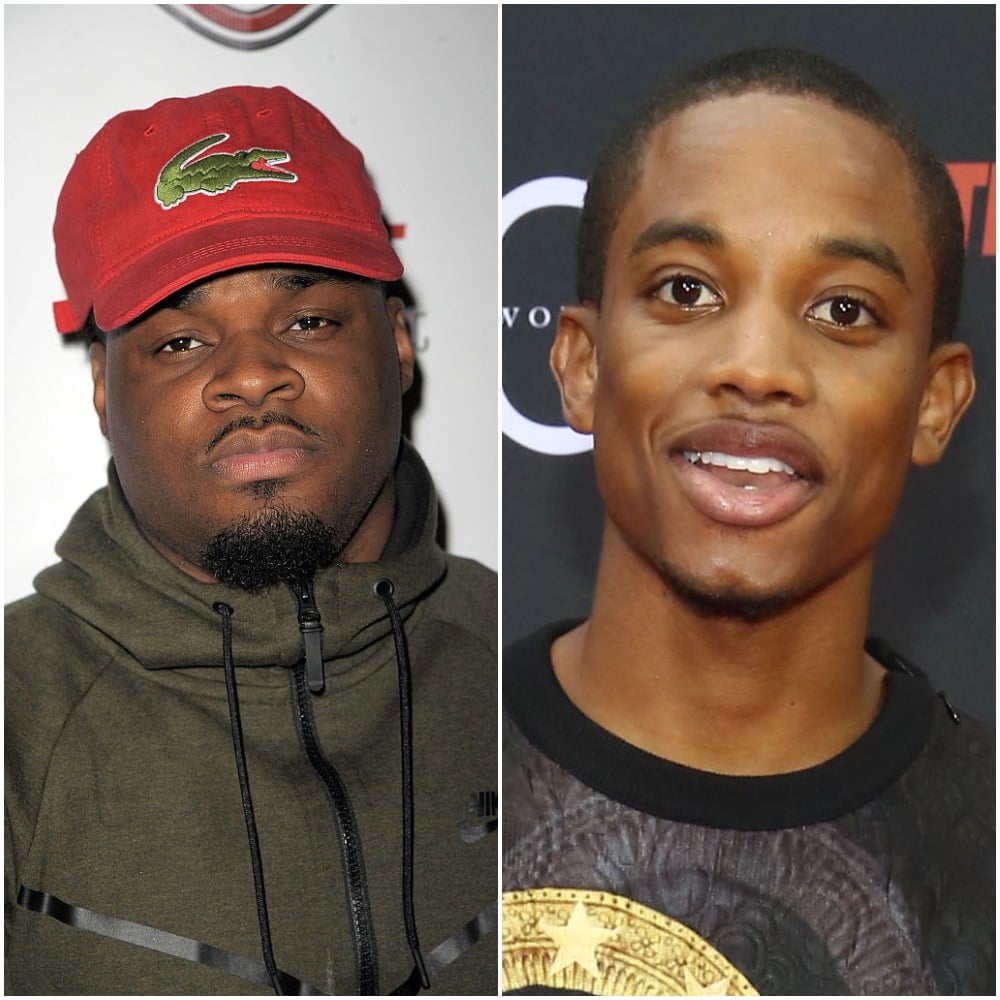 Who are Emmanuel Hudson and Spoken Reasons?
In case you forgot or aren't familiar, these two are among the first stars who really hit it big on social media and parlayed that attention into massive success.
They went viral in 2012 with the song "WHY YOU ASKING ALL THEM QUESTIONS?," which saw them explain how insecure men and women can think. To date, the video for the song has more than 66 million views on YouTube.
After the video took off, many people expected Hudson and Spoken Reasons to go on and do big things together. But it didn't pan out that way. Hudson began to pursue a solo career, putting out fun songs and booking shows like Wild 'N Out, while Spoken Reasons continued to make videos for YouTube.
Over the years, there were rumblings that the artists had fallen out, but it was unclear what led to that until Spoken Reasons appeared on the hit MTV show.
What happened between Emmanuel Hudson and Spoken Reasons on 'Wild 'N Out'
The drama started when Hudson and Spoken Reasons went head to head during the "Wildstyle" segment of the show. After Spoken Reasons made a crack at their famous video and how Hudson portrayed the "b*tch," Hudson fully sounded off on his former partner.
He claimed they never made another video after "WHY YOU ASKING ALL THEM QUESTIONS?" because Spoken Reasons allegedly "snatched" the check that came with it. Hudson also took jabs at the comedian's career and said he wanted to smack him before calling on Spoken Reasons to apologize.
In his response, Spoken Reasons suggested that he didn't owe Hudson anything and refused to say sorry.
The episode ended without any apparent resolution between the two. But Hudson later went on Instagram Live and claimed that Spoken Reasons had allegedly apologized to him when the show wrapped. However, he noted in the same video that his ex-partner had allegedly continued to trash-talk him even after the rumored apology.
Taking to his own Instagram Live, Spoken Reasons claimed that they had made money off of each other and did not appear to feel that he had done anything wrong. He also dropped an apparent diss video on YouTube called "Don't Owe You Sh*t."
Fans react to the exchange between Emmanuel Hudson and Spoken Reasons
Fans were shocked to see what unfolded in the April 14 episode and took to websites such as Twitter to share their thoughts.
One Twitter user wrote: "I was today years old when I found out Emmanuel Hudson and Spoken Reasons was beefing…and been beefing for YEARS!"
"Both were legendary entries but it was something about spoken's roasting that hit different," read another tweet. "I've never seen Emmanuel Hudson that deada** serious before. I legit thought hands were about to be thrown lmfao."
"That Emmanuel Hudson and Spoken Reasons wildstyle battle was so uncomfortable I wanted to die," read a third tweet.
We certainly agree with that last one. Maybe these two will be able to work things out in the future. But from the looks of things, that might not be any time soon.
Read more: Christina Milian Reveals How She Caught Nick Cannon Cheating