'Wild 'N Out' Star B. Simone Gets 'Canceled' for Comments on the Death of George Floyd
As protests decrying the death of George Floyd continue, celebrities have been using their platforms to rally for change.
Everyone from Reese Witherspoon and Justin Bieber to Rihanna and Dwayne "The Rock" Johnson has spoken out to demand justice and a solution to the ongoing issue of racial injustice. But Wild 'N Out's B. Simone was noticeably silent to her fans. When they called her out, she spoke out and made comments that only attracted more backlash.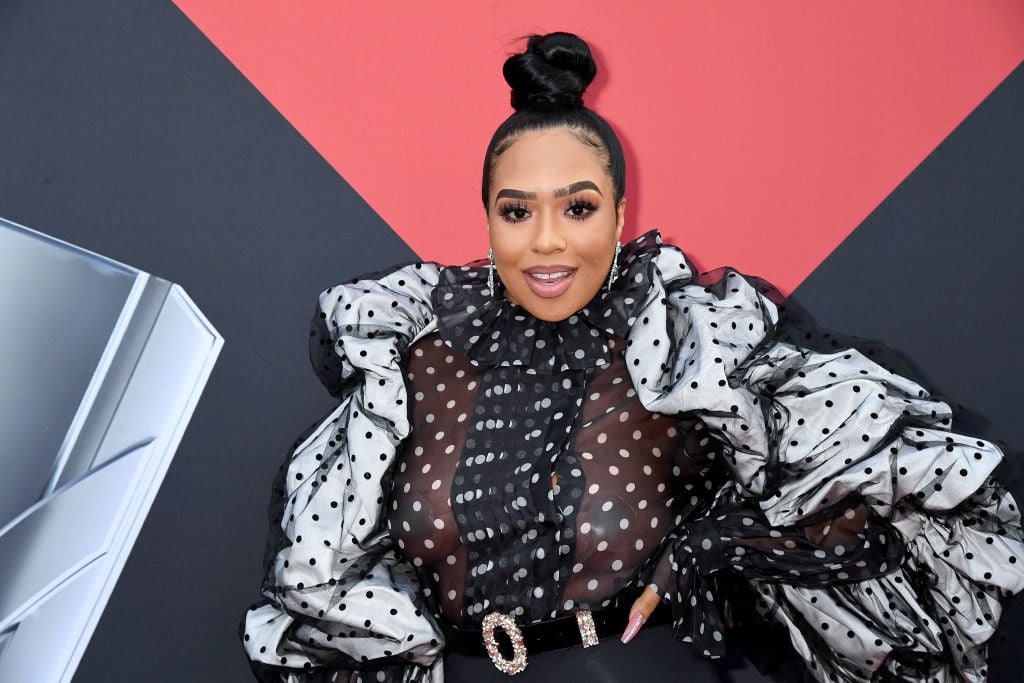 What did B. Simone say?
B. Simone spoke out on Twitter in the wee hours of May 31. She said: "Doing your part is more than social media! Doing you part is loving your neighbors, praying for the enemy, calling your blk friends N Checking on them, signing petitions, donating, meditating, looking in the mirror and becoming better. B4 i try to lead let me examine myself!"
As fans continued to call her out, she posted a follow-up tweet explaining her silence on Floyd's death.
"I'm not living to please man I'm here [to] please God at the end of the day I am a CHRISTIAN! I'm God-fearing I have to answer to Him! I'm going to ask myself [what would Jesus do] not what an angry black woman do! I am angry but I am also trying to be Godly," she wrote.
That message prompted over 100,000 tweets and sent B. Simone's name surging to the top of Twitter's trending topics.
Fan reactions to B. Simone's tweet
Fans felt that B. Simone's statement was senseless, ignorant, and dismissive. They also took issue with her apparent lack of activism on black issues when she rose to fame on the strength of her identity as a black person.
"B Simone finally made her lil 1 million BECAUSE of black people and now her coon chip activated when you need her most. CANCEL HER A** TOO," read one tweet.
Someone else noted: "B. Simone get on the internet lusting after Da Baby everyday, joking about sucking/sexing on her exes, and did a whole show where she said to a contestant that she cannot wait until she's married to have sex but rioting for BLM goes against her Christianity."
"you talk about the ungodly stuff you do all the time B, why is this where you draw the line? i am a B Simone supporter but pls dont be ignorant. God's Black children need to stop getting killed by racists. us protesting by breaking stuff is not ungodly. pls be quiet," read a third tweet.
"B Simone saying 'not what an angry black woman would do' is so insulting," someone else added. "As if our anger isn't warranted. As if angry black women have not shifted and redefined oppressive structures. Rosa Parks. Nina Simone. Angela Davis. Assata Shakur. Maya Angelou.. were all angry black women"
B. Simone addresses the criticism
Amid mounting backlash, B. Simone hopped back on Twitter and continued to push back on her critics. "I'll never be 'canceled' I'm doing my part! Period. I don't need twitters validation. A damn app … plz," she tweeted.
She later posted an Instagram Story showing her at a protest in Atlanta.
"As. y'all are 'canceling me' I'm on the Atlanta corners BUILDING our communities! Giving back! Giving monetary donations so buildings can be built in the hood! I'm walking the streets focusing on the SOLUTION! Physically touching the people LIKE I ALWAYS do! I know my purpose I'll continue to walk in it!" she added under a post on The Shade Room.
Fans only continued to go in, though, joking that she had been bullied into protesting. She did not respond to those comments.
Read more: 'Wild 'N Out': Beef Comes to a Head Between Viral Internet Stars Emmanuel Hudson and Spoken Reasons