'Will & Grace' Finale: Fans Are Still Talking About the Alleged Cast Feud
Will & Grace is saying its final farewell, for the second time, during its series finale tonight, April 23, 2020. The beloved show first aired back in 1998 and spanned eight seasons. In the late 90s and early 00s, it was seen as an innovative and progressive show that was ahead of its time. The show ended on a high note and after an election special meant to encourage people to get out and vote went viral, the show got rebooted.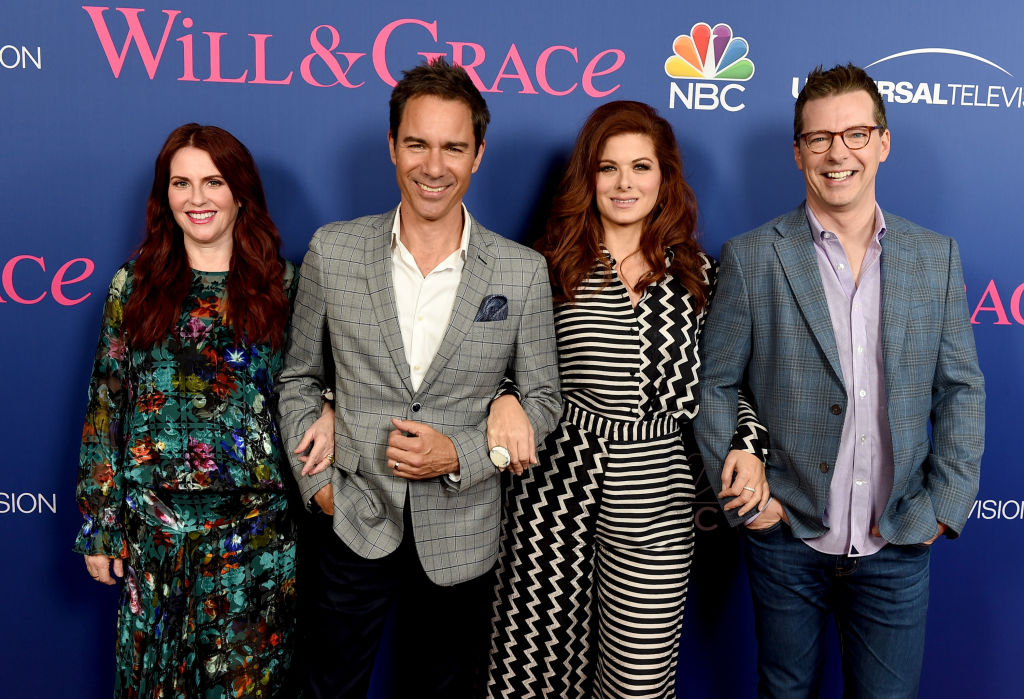 The second run of Will & Grace has spanned three seasons and is finally reaching its conclusion tonight. Though reviews about the second run (and the third season in particular) have been mixed, fans are still sad to be saying goodbye to their fab four during the series finale. But, while the characters are all currently getting along swimmingly, there are whispers that two castmates are still feuding.
The alleged 'Will & Grace' cast feud
Months ago, rumors began swirling that Megan Mullally (Karen) and Debra Messing (Grace) were feuding. Will & Grace fans noticed that the pair had unfollowed each other on Instagram. Furthermore, when it was announced that this would officially be the final season, Messing posted a photo tagging everyone but Mullally. And while Mullally hasn't posted much of anything about the show in 2020, Messing has only posted photos that don't include Mullally.
Megan Mullally and Debra Messing
Fans of Will & Grace have certainly been keeping tags on the actresses. Ahead of the finale, they have also noted that the pair haven't had many scenes together this season. Furthermore, some fans have even claimed they can see the tension between Mullally and Messing whenever they're on-screen together. "Love how Megan isn't posting anything about the finale she must be happy that the show is finished so she doesn't see Debra anymore, 😂😂😂😂😂" one fan commented on Instagram. Others were quick to cosign the comment.
"I noticed that too. No W&G promo posts from her since months ago. I hate that and what's worse once again is that it's two adult successful women. Why does it always seem like it has to be the women that don't get along. I love the show and I'm sad it's ending again, but the tension between them was clear this last season, it came across on screen clear as day. I went to their pages months ago not even knowing for sure because I noticed it and wanted to see if It was just in my head, that's when I saw It addressed on Debra's page,😢❤️"
Fans feel the feud can be felt in recent episodes
Other long-time fans of Will & Grace noted that even in their promotional pictures, Mullally and Messing are no longer physically close together. "You can def tell in pics Megan doesn't get close to Debra. We will always have reruns," one person wrote on Instagram ahead of the show's series finale.
Of course, there were people who felt as if Messing and Mullally should've simply put their grievances aside for the sake of the show. Many people believe Will & Grace is only ending because of the alleged feud.
"It's really sad that these 2 couldn't put whatever differences they have with each other aside for the sake of the show. They used to be tight. I wonder what changed. It's all so petty and now the fans have to go through seeing one of our favorite and beloved shows come to an end again,😔"
'Will & Grace' Season 11 finale air time
While we understand that many fans are upset about the Will & Grace series finale, the feud is simply speculative. The actors and creators may have just mutually decided that it was the right time to say goodbye. Nevertheless, we're sure fans can't wait to see how the series ultimately ends. The hour-long finale airs tonight on NBC at 9|8c.