Where in NYC Do 'Will & Grace' Live?
Ever since Will & Grace made its debut in 1998, audiences around the world have been entertained by the childlike antics of its grown-up cast. Debra Messing, Eric McCormack, Sean Hayes, and Megan Mullally have made us laugh for over two decades, and the recent revival of the show only showed us how timeless the show really is.
Not unlike its late '90s and early '00s counterpart Sex and the City, Will & Grace portrayed the Big Apple more as a giant adult playground for its characters rather than a business and cultural capital of the world.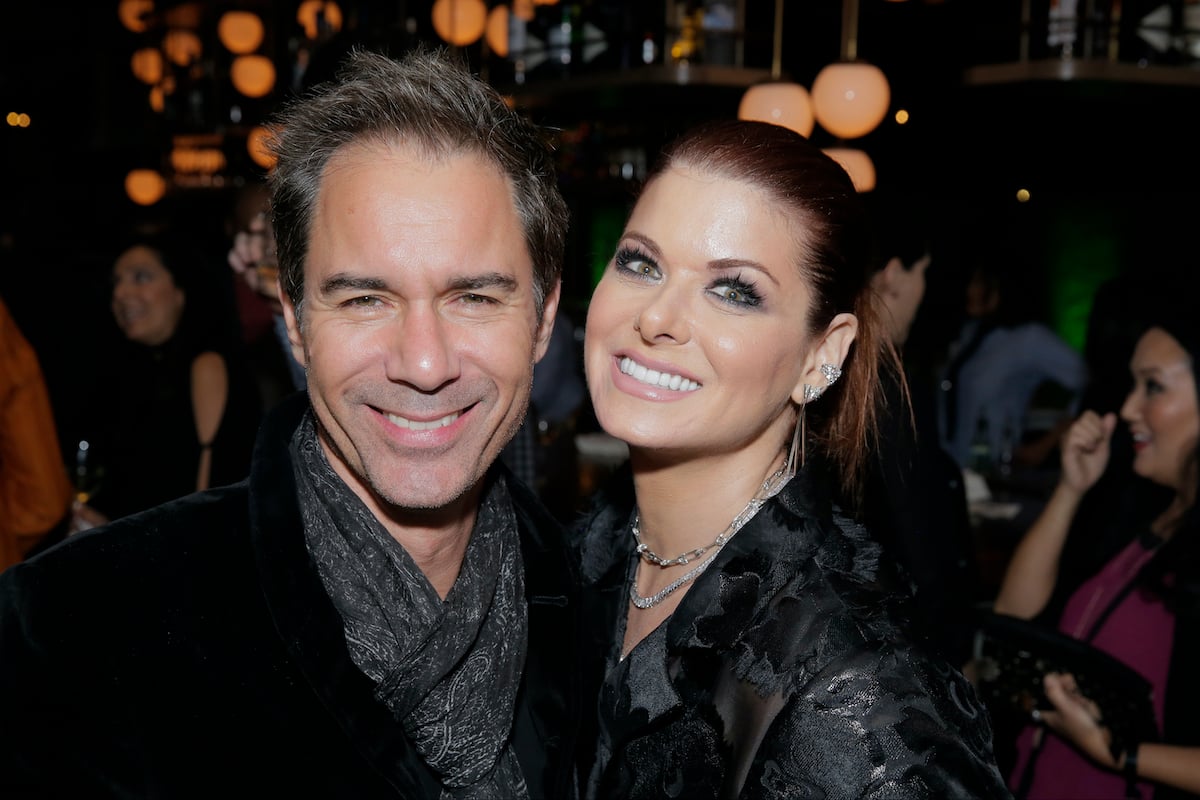 What do Will and Grace do?
Will Truman (played by Eric McCormack) and Grace Adler (played by Debra Messing) go way back. The two met in their college days at Columbia University in New York City when they lived across the hall from each other, and briefly dated before Will came out to Grace on the day she planned to consummate their relationship. They remained friends ever since as they navigated their lives in NYC together.
Will is a hardworking lawyer who often struggles to find romance, most notably having a relationship with NYPD officer Vince D'Angelo (Bobby Cannavale). Grace, on the other hand, is often the more carefree of the two. She owns her own interior design firm and works alongside her barely-there assistant Karen Walker (Mullally). Despite lawyers and interior designers making good money (especially in New York City), it still can be difficult to make ends meet, especially if you choose to live in a pricier part of the city. As a result, the two chose to live together as roommates.
Where do Will and Grace live?
At the time Will & Grace was on the air, Brooklyn hadn't become the yuppie paradise that many areas are today, leaving Manhattan as the only place to live for those wanting to live the full New York City experience — including paying New York City prices. Will originally lived in his rent-controlled apartment on the Upper West Side alone, and when Grace needed a place to live after breaking up with her fiancé at the start of the series, it was a natural decision for her to move in. While they don't live on the bougie Upper East Side, their apartment at 155 Riverside Drive on the Upper West Side is pretty luxurious: most people who live in New York would kill to have a living room, kitchen, and bedrooms as big as theirs, with classic touches like a fireplace and alcove.
Throughout the first season, Grace reveals more details about the apartment. Sitting on the ninth floor at 155 Riverside Drive, it has a great view of Central Park, and Grace has a sprawling view of New Jersey across the Hudson River from her bedroom.
RELATED: 'Will & Grace' Star Debra Messing's Magical 'I Love Lucy' Transformation
Does the 'Will & Grace' apartment set still exist?
With the series' revival coming to an end earlier this year, it was once again time to bid adieu to our funny foursome — as well as "the apartment that sex forgot," in the words of flamboyant friend Jack McFarland (Hayes). In the years between the show's original series finale in 2006 and its return in 2017, the entire set of Will and Grace's apartment remained intact at the Emerson College Library, the alma mater of show creators David Kohan and Max Mutchnick. Students and visitors were able to see every little decorated detail of the set up close and transport themselves into the kooky world of Will & Grace.
When it came time to rebuild the set, it was a much easier endeavor than other shows, as the entire original set was still intact. Of course, at over 10 years old, the look and feel of Will and Grace's "apartment" was clearly dated, and the set design team aimed to update certain elements of the apartment while still maintaining the layout that fans were familiar with. The goal was to communicate that both Will and Grace's tastes had evolved over the years, but the floor plan of their iconic apartment would always remain the same.