Will Andy Serkis Ever Return to 'Star Wars'? Fans Hope So
Since Disney revitalized the Star Wars franchise with its acquisition of saga's rights, a revolving door of recognizable faces and voices has taken part. Hidden among them, as he does so well, is Andy Serkis.
The biggest name in the history of motion capture played a role in the first two episodes of the latest trilogy.
However, after being killed off in The Last Jedi, some fans wonder if Serkis will ever come back to the galaxy far, far away. 
Andy Serkis' career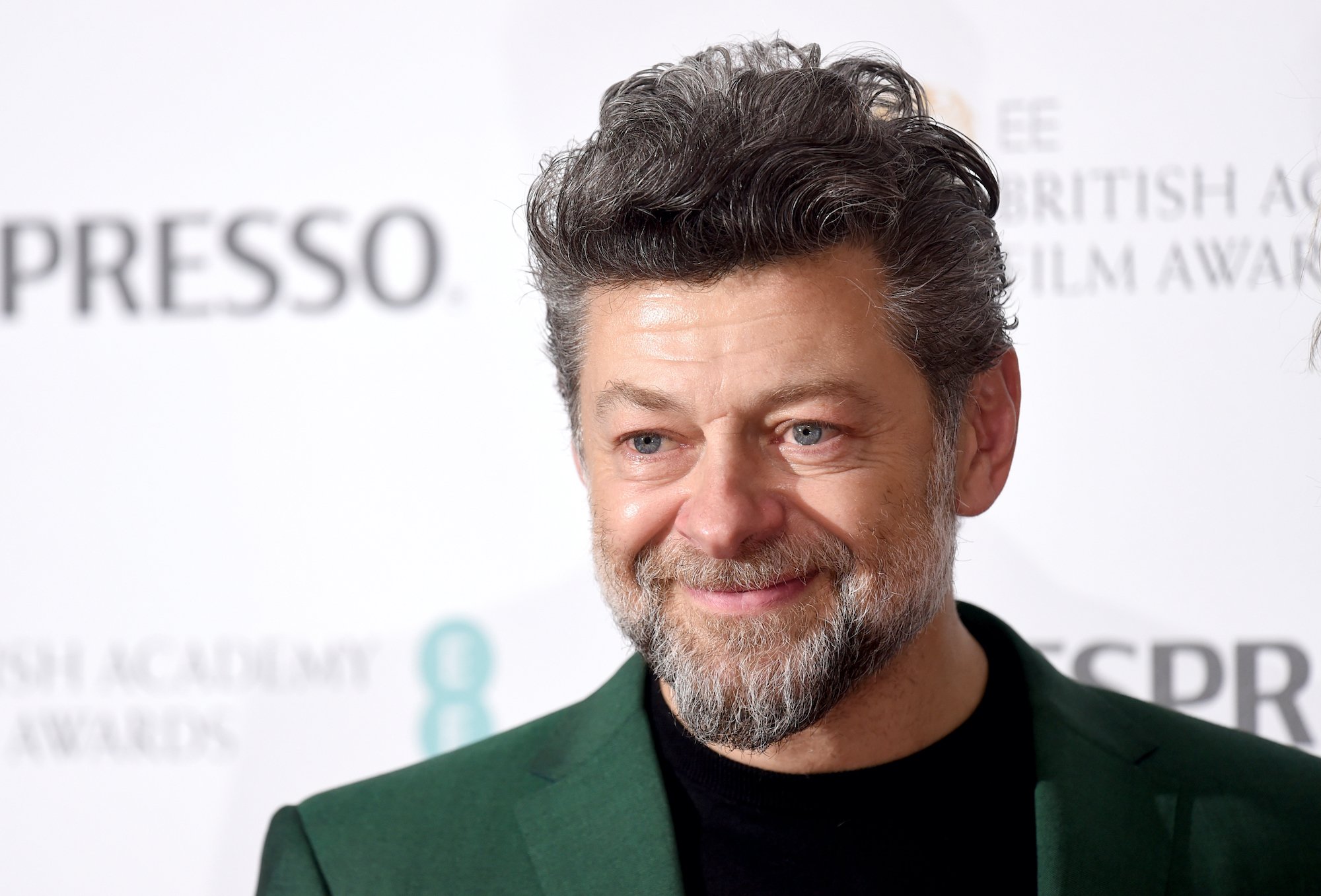 One might have difficulty finding an actor who has his fingerprint on as many major film franchises as Andy Serkis. Although his acting days stretch long before the Lord of the Rings franchise, his turn as Gollum changed how performance-based acting could be done forever. Computer-generated characters were no longer confined to animations.
The WETA motion-capture technology made it so performances could be translated into the actor's expressions and actions behind it. 
After making his name as Gollum, Serkis became a staple of several big-name franchises that incorporated similar technology. From reuniting with Peter Jackson on his remake of King Kong to his portrayal of Caesar in the latest Planet of the Apes trilogy, Serkis became a different type of Hollywood household name.
He began to get more traditional acting work, such as Ulysses Klaue in the MCU. Still, his motion-capture work remains his defining works. His brief, but memorable role as Snoke in the latest Star Wars trilogy has fans clamoring for more of Serkis in the saga's future, too.
'Star Wars': What happened to Snoke?
RELATED: 'The Last Jedi': A Small Change That Would Have Made the Movie Almost Perfect
Related post url: 
Snoke appeared briefly in The Force Awakens, the first of the Disney Star Wars projects. Although he appeared in one scene, Snoke was set on being the new trilogy's biggest foe. By the time that The Last Jedi came out two years later, Snoke was an all-powerful being who was hellbent on defeating the remaining Jedis and taking over the world. 
After an apparent change of heart by the film's other antagonist, Kylo Ren, Snoke was killed off before he got his shining moment after a thrilling lightsaber battle that ended with him being cut in two.
Although Serkis came back with a brief voice cameo in the third film, his place in the Star Wars universe appeared to be over.
However, recently, fans on Reddit hoped and speculated that while Snoke may be no more, Serkis could find his way back in the Star Wars universe if the makers were willing to have him back.
Can Andy Serkis return to 'Star Wars'? 
By killing off Snoke in just the second movie of the saga, many believed that Star Wars lost an opportunity to go away from the formula and make an exciting new villain.
When The Rise of Skywalker came out and brought back Emperor Palpatine, many doubled down on this. However, with a busy actor like Serkis, the idea of a universe like Star Wars bringing him back does not ring hollow. 
Speaking about Snoke's impact on the Star Wars saga, several fans of the character took to Reddit. They expressed their wishes that Snoke could have taken on Palpatine's role in the next movie while also praising the scene in which the character ultimately meets his doom.
One fan wrote: "I hope Andy Serkis gets to return some day to play another character cause he is just so great."
Serkis doesn't just get acclaim because he knows how to use technology. He uses that technology to put on genuinely memorable performances and become whatever man or creature he is playing. 
As Star Wars decides what is up next in the legendary canon, don't be surprised if Serkis's name pops up on the rumor mill time and time again. The man who made a career of playing creatures just south of reality fits the universe like a glove.
Although he's already done it once, Serkis has the range to do this time and time again as long as he can perform.