Will Bill Gates' Divorce Change How Much His Children Inherit?
Bill Gates is one of the richest men in the world. He is constantly competing with big names like Amazon founder, Jeff Bezos, Elon Musk, and Mark Zuckerberg for the number 1 spot. When your parents are worth billions of dollars, it only makes sense that you would stand to inherit a large chunk of that money, right? Well in the case of Gates' children, the Microsoft millionaire has always said that his kids won't be inheriting much. But now that he and his wife, Melinda Gates, are getting divorced, is the amount of money going to Bill's children going to change?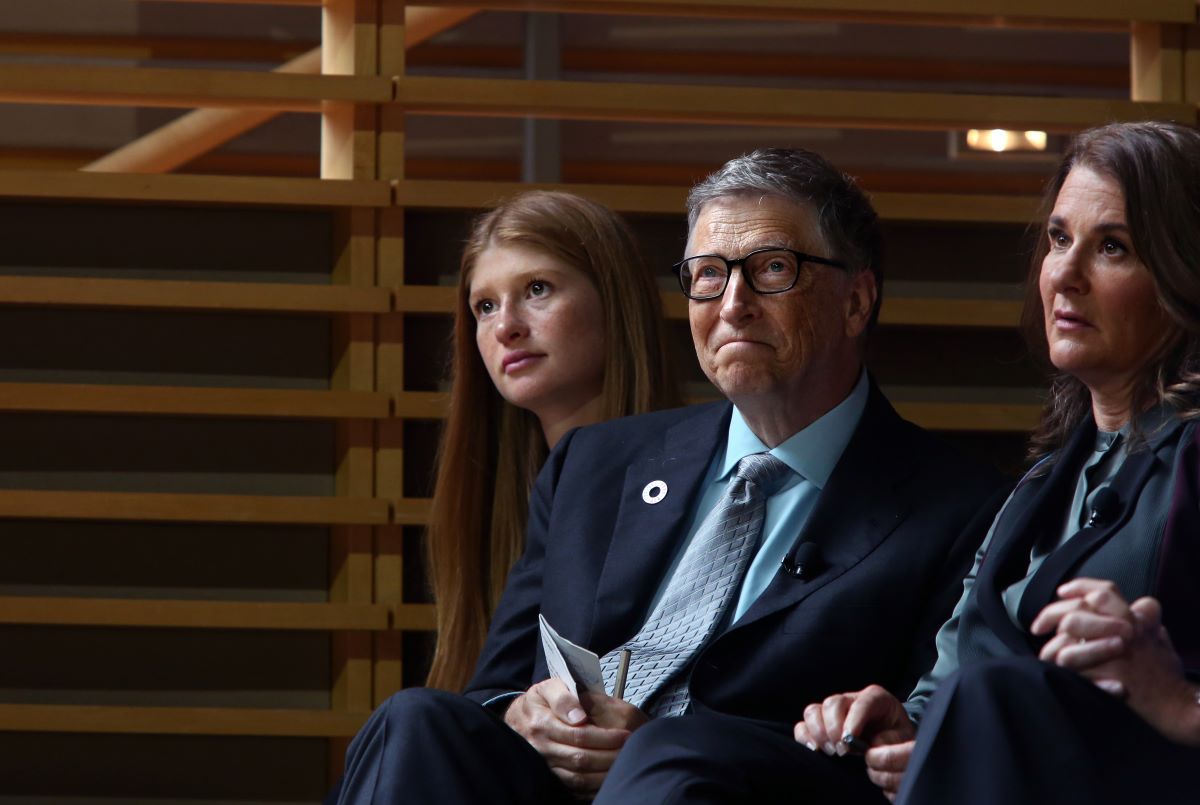 Bill Gates and Melinda Gates' divorce
Yesterday, Bill and Melinda announced on social media that they would be splitting.
"After a great deal of thought and a lot of work on our relationship, we have made the decision to end our marriage," the statement reads. "Over the last 27 years, we have raised three incredible children and built a foundation that works all over the world to enable all people to lead healthy, productive lives.
"We continue to share a belief in that mission and will continue our work together at the foundation, but we no longer believe we can grow together as a couple in this next phase of our lives," the statement continued. "We ask for space and privacy for our family as we begin to navigate this new life."
How do Bill and Melinda's kids feel about the separation?
Gates' oldest daughter, 25-year-old Jennifer Gates, recently shared her thoughts on her parents' divorce.
"By now, many of you have heard the news that my parents are separating," she wrote on her Instagram story. "It's been a challenging stretch of time for our whole family.
"I'm still learning how to best support my own process and emotions as well as family members at this time, and I am grateful for the space to do so," she continued. "I won't personally comment further on anything around the separation, but please know that your kind words and support mean the world to me."
Bill Gates' children won't inherit a fortune
It's only natural that people would think that Melinda and Bill's children Jennifer, Rory John (21), and Phoebe Adele (18), would stand to inherit a massive fortune, but during a 2017 Ask Me Anything session on Reddit, Bill revealed that his children will each inherit about $10 million. While that is a lot of money, it is less than 1 percent of his fortune, given that Bill's net worth is a whopping $130 billion, according to Forbes.
"I definitely think leaving kids massive amounts of money is not a favour to them. Warren Buffett was part of an article in Fortune talking about this in 1986 before I met him and it made me think about it and decide he was right," Bill wrote.
He also mentioned his children's inheritance in a TED Talk.
"We want to strike a balance where they have the freedom to do anything but not a lot of money showered on them so they could go out and do nothing," Bill said.
Will Bill and Melinda's divorce change their children's inheritance?
So far, very little has been revealed about the divorce proceedings between Bill and Melinda. The two did not have a prenuptial agreement, rather they had a separation agreement. The details of the separation agreement have yet to be released, so it is hard to know whether the separation will affect how much each child is left. Now, Melinda could decide to leave her children some of her fortune, in addition to the $10 million they will get from their father.