Will Brie Larson Jump Ship and Join the DCEU After 'Captain Marvel 2'?
Brie Larson has been facing backlash since her casting as Captain Marvel, and now it seems that DC wants her bad and has offered her multiple roles in the DCEU.
Brie Larson might be considering leaving the Marvel Cinematic Universe after Captain Marvel 2. The actress has enjoyed a lot of success in the MCU and is poised to take on an even bigger role as Marvel heads into Phase 4. Sources, however, claim that DC is going to offer Larson an important role once Captain Marvel 2 is a wrap. What are the chances that Larson jumps ship and joins the DCEU?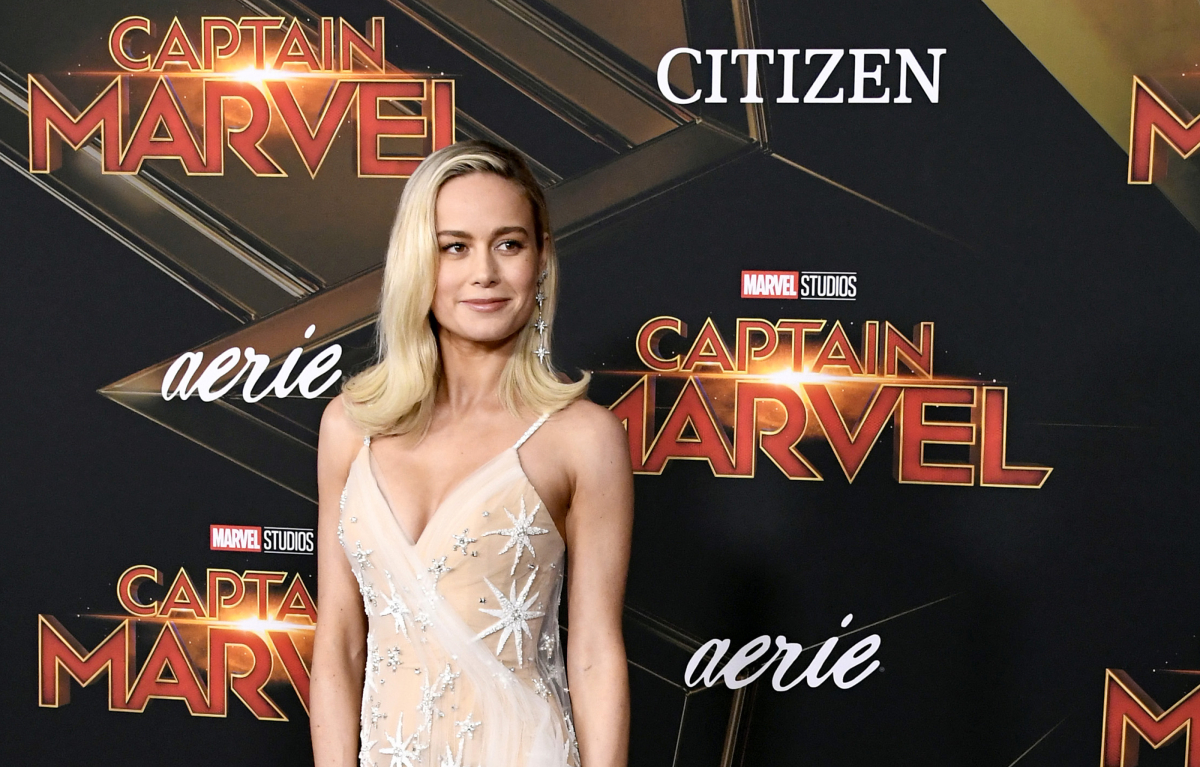 Brie Larson deals with backlash over 'Captain Marvel' role
Larson has enjoyed plenty of success over her career, yet she has faced a lot of criticism during her short time in the MCU. Despite winning an Academy Award, directing her first movie, and starring in a billion-dollar superhero flick before hitting 30 years old, some fans are very unhappy that she's playing Carol Danvers.
A small but vocal group of fans have blasted Larson on social media. They have also started a petition online to convince Marvel to ditch Larson and cast someone else to play Captain Marvel.
Despite the backlash, Marvel is determined to make Larson one of the faces of the MCU in Phase 4 and beyond. Not only is Larson set to reprise her role in Captain Marvel 2, but she is expected to become one of the main leaders of the Avengers, especially following the events of Avengers: Endgame.
The actress is also reportedly set to work with Marvel president Kevin Feige in a future Star Wars film. While Larson certainly has a promising future in the MCU, inside sources claim that Warner Bros. is trying to steal her away for a big role in the DCEU.
Is Larson going to jump ship for the DCEU?
There is no doubt that Larson is an important part of Marvel's future plans. After her first solo movie in the MCU, Captain Marvel, earned over a billion at the box office, fans cannot wait to see Larson return to action.
While Larson's future in the MCU is all but certain, an inside source told We Got This Covered that DC has the perfect role for the Short Term 12 star — and it might be attractive enough to pull her away from the MCU.
The insider claims that Warner Bros. has actually offered several key roles to Larson, including those of Lady Blackhawk, Hawkwoman, Zatanna, and Big Barda. DC hopes to make female superheroes more prominent and believes Larson is the perfect candidate to spearhead that change.
The most obvious role that fits Larson is Lady Blackhawk. The character shares a similar background as Captain Marvel, though she is a bit of an obscure character.
Larson has not confirmed that Warner Bros. has reached out to her. Even if she did accept one of the parts in the DCEU, that doesn't necessarily mean her time in the MCU would be over. There is nothing that says an actor cannot appear in both the MCU and the DCEU, though such a move is admittedly rare.
Inside Brie Larson's Marvel contract
There have been plenty of reports surrounding Larson's contract with Marvel. Early articles claimed that she agreed to appear in seven movies in the MCU, but Larson shut down that report on social media.
It is unclear how many Marvel movies are currently in Larson's contract. So far, she has only appeared in two films in the MCU: Captain Marvel and Avengers: Endgame. She is also set to reprise the role in Captain Marvel 2, which is not set to hit theaters until 2022.
Marvel also has not revealed what it has planned for Larson's character moving forward. Captain Marvel played an important role in defeating Thanos (Josh Brolin) and is a new addition to the Avengers squad. With many of the old guard no longer a part of the MCU, characters like Captain Marvel will likely be pushed to the forefront.