Will Britney Spears and Justin Timberlake Ever Collaborate on a Song? Both Singers Have Expressed Interest in Working Together
Britney Spears has been in the media a lot lately thanks to her brand new documentary, Framing Britney Spears. But a few years prior to now, the singer made international headlines for her infamous relationship with fellow pop icon Justin Timberlake.
The iconic duo dated for three years before calling it quits in 2002 after Spears allegedly cheating on Timberlake. Though the pair didn't end things on the best of terms, they seem to be pretty cool with each other nowadays. So much so that both singers have expressed interest in collaborating on a song together sometime in the future.
Talk about music to our ears!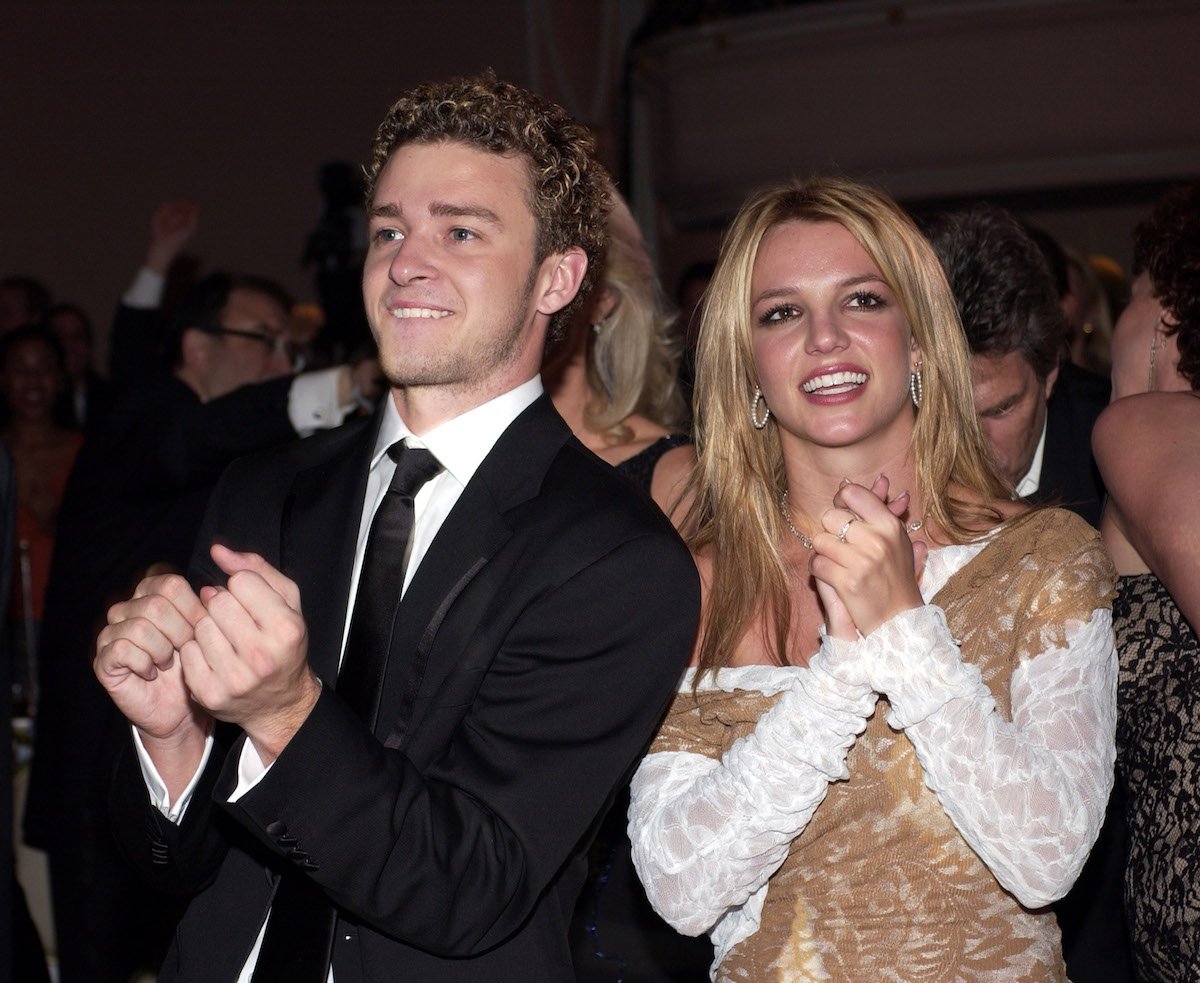 Both Britney Spears and Justin Timberlake have released a number of pop hits over the years
When naming the biggest celebrity couples from the turn of the century, no list is complete without Timberlake and Spears.
The two initially met while starring on The All-New Mickey Mouse Club when they were teens but didn't start dating until they reconnected in the late '90s.
By 1999, Timberlake and Spears were the talk of the music industry as they were considered the "it couple" of the '90s and early 2000s.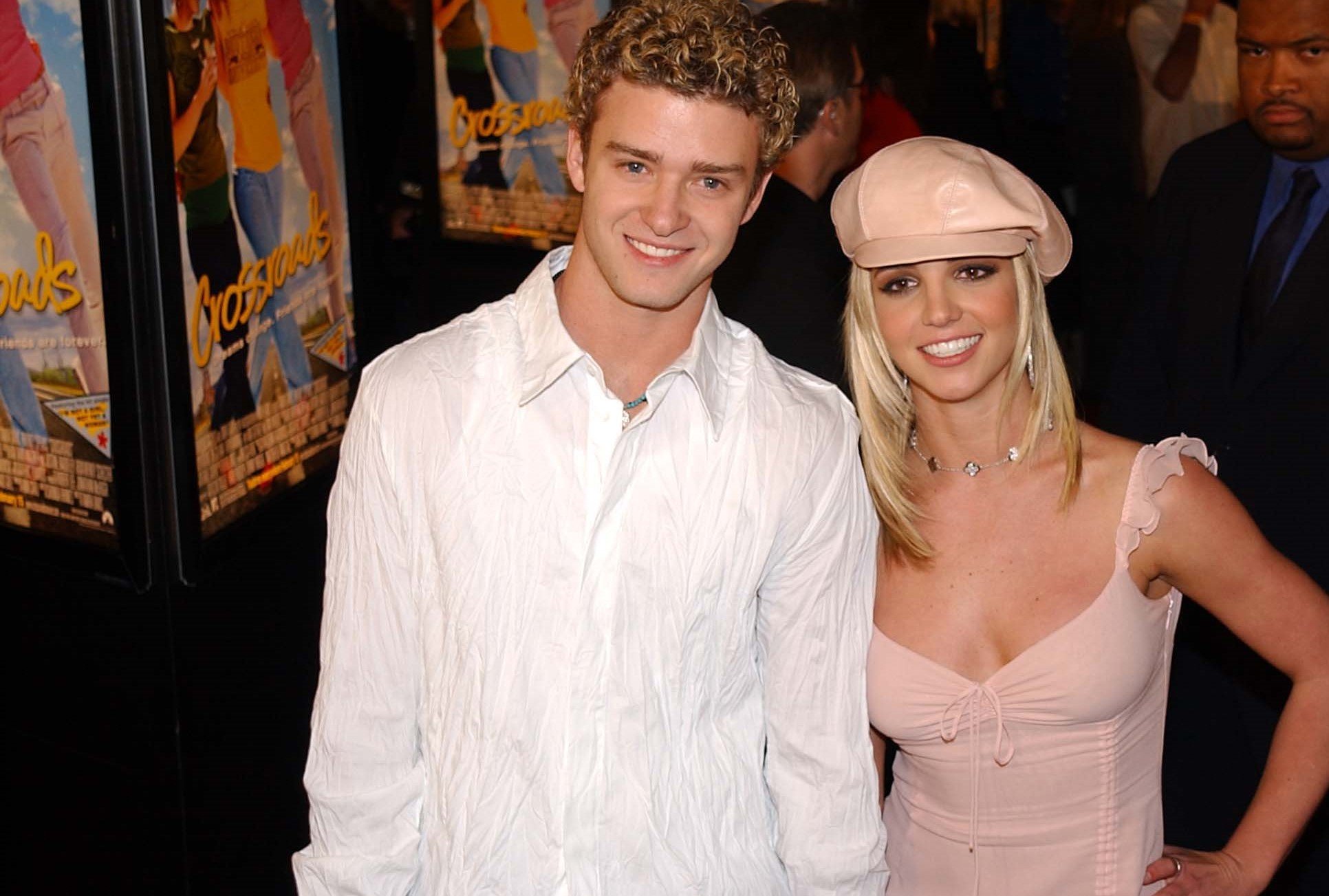 RELATED: 1 Britney Spears Hit Wouldn't Exist Without Justin Timberlake and Jay-Z
To fans, the singers were the picture-perfect couple and the definition of a match made in heaven, especially since they were two of the most prominent artists of the 2000s decade.
After releasing her debut album …Baby One More Time at 16-years-old, Spears went on to score six number-one records on the Billboard 200.
Her music has also earned her several accolades, including a Grammy Award, thirteen Guinness World Records, six MTV Video Music Awards, seven Billboard Music Awards, including the Millennium Award, and a star on the Hollywood Walk of Fame.
Today, Spears is regarded as a pop icon and one of the world's best-selling music artists.
As for Timberlake, he too has made waves in the music industry over the years. Following a seven-year stint with the boy band *NSYNC, the singer embarked on a solo career, producing records and collaborating with other artists.
Many of Timberlake's songs have landed him atop Billboard music charts. They have also earned him a number of awards and accolades, including 10 Grammy Awards, three Brit Awards, and nine Billboard Music Awards.
Like Spears, he's also a best-selling music artist and is regarded as a pop icon.
Britney Spears would love to work with her ex-boyfriend on new music
After Spears and Timberlake broke up and he released his song "Cry Me a River," many of us were convinced that all bets were off that the two would ever reunite in the future.
However, Spears previously expressed interest in getting together with her ex to collaborate on new music, which caused the Internet and pop culture fans alike to freak out.
While appearing on Most Requested Live With Romeo back in 2016, the "Piece of Me" singer participated in a fan Q&A session, during which she was asked to reveal her dream collaborators and named Timberlake as one of the fellow artists on her list.
RELATED: Britney Spears' Relationship With Justin Timberlake Was 'So Close' During the Filming of 'Crossroads'
"Aerosmith seems really good and bright. He's a genius I think. He's very rock n' roll. He sings from his soul," she explained. "Gwen Stefani, I think she's great."
Spears then added, "Justin Timberlake is very good."
Justin Timberlake isn't opposed to the idea of collaborating on a song with Spears
A month after Spears named Timberlake as one of her dream collaborators, the "Suit & Tie" crooner revealed his thoughts on his ex's comment.
While speaking with E! News, the singer shared that he's totally interested in recording a song with the pop princess.
"Sure! Absolutely, absolutely," he told the outlet while attending the Toronto International Film Festival premiere of his Netflix concert documentary film Justin Timberlake + the Tennessee Kids in September 2016.
Timberlake also apologized for not responding to Spears' comment sooner, blaming his lack of staying up to date on pop culture news on him being a parent.
"I have a 17-month-old so I don't get the headline news," he added. "I apologize for not being in the know… I'm accessible, give us a call!"
Though all of this was trending news four years ago, we hope Spears and Timberlake are still open to collaborating on music together because nothing would make us feel like we're in the 2000s again than seeing these pop icons back together.