Will Caitlyn Jenner and Her Girlfriend Have Kids?
Caitlyn Jenner and her reported girlfriend, Sophia Hutchins, seem to be head-over-heels for each other. They're always together, traveling around the world and going on the sweetest dates, and they even share a cute little dog.
Now that they've reportedly been together for roughly two years, people are wondering about their next step. While the famously private stars tend to refrain from speaking about their alleged romance, a new report is offering details about their future. It says that things are so serious between Jenner and Hutchins that they're considering having a baby.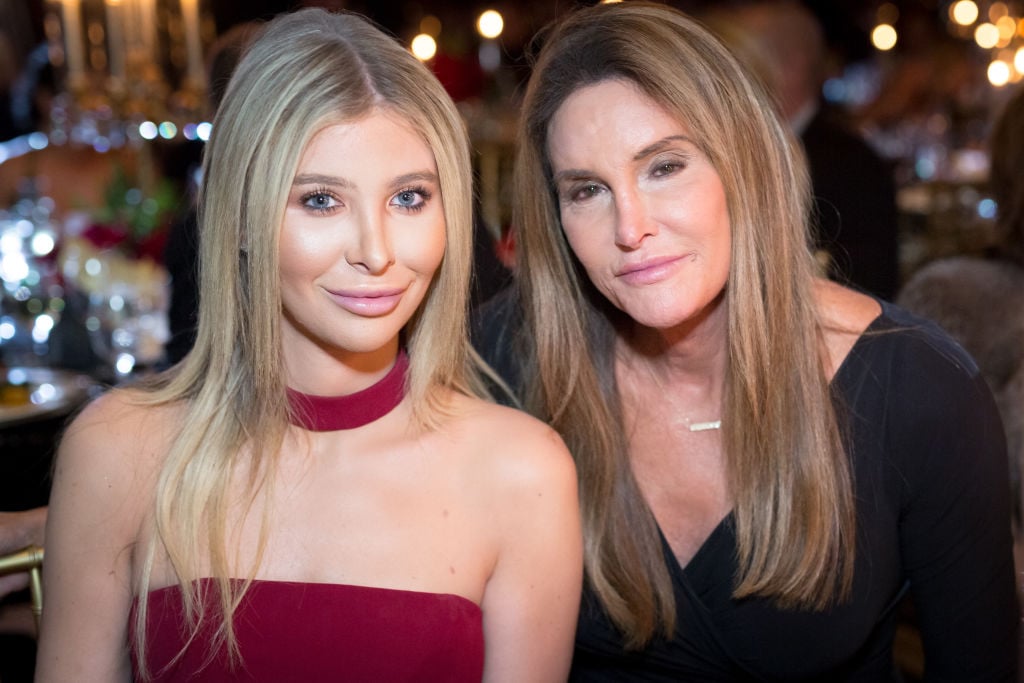 Inside Jenner and Hutchins' reported plans to start a family
According to a July 30 report from The Mirror, Jenner, 69, and her 22-year-old girlfriend have talked about starting a family for at least a year.
"Caitlyn and Sophia have spoken about starting a family together for the last year or so," an insider explained. "While Caitlyn's already got ten children, she's never had the chance to bring a child up in the role of a mother, which she's always dreamed of doing."
How many kids do they have individually?
The Olympian has six biological children from three previous marriages: Burt, Cassandra, Brandon, Brody, Kendall, and Kylie. She also raised the Kardashians during her 23-year marriage to Kris Jenner. 
Hutchins, on the other hand, does not have children. The aspiring model, who is also transgender, has reportedly wanted kids forever, though. So she and Jenner are reportedly exploring surrogacy as an option to begin their family.
However, a representative for the reality star shut down the report. "It's a foolish rumor that has no merit and is completely untrue," the spokesperson said to Metro.
Jenner and Hutchins don't really discuss their personal life
Jenner and Hutchins generally refrain from discussing their reported love life. So even if this latest report is, in fact, true, you likely won't hear any details from them.
They're actually so private that they have yet to confirm their alleged romance. The reality star claims that they're just best friends, and Hutchins maintains that they're business partners.
"I wouldn't describe it as a romantic relationship," Hutchins, the Executive Director of the Caitlyn Jenner Foundation, said in an October 2018 interview for The Hidden Truth with Jim Breslo (via People). "I would describe our relationship as we're partners, we're business partners."
"We have so much in common. We see the world so similarly, and we both are such a good match for each because we challenge each other," Hutchins continued. "She challenges me in so many ways, has allowed me to grow in so many ways and I hope I challenge her to grow and I think because we share so many of the same passions and views, it's just a great match, a great partnership."
Hutchins went on to say that although they live together, there's no need to focus on the nature of their relationship or to create a label for them.
"I don't think we need to talk about, 'Is it romantic or not?'" she said. "We're partners in everything we do; we're inseparable, we're business partners, we live together, we share a dog, we share family, we share a life together."
Hutchins went on, "As far as caving into the media and having one of us label it as something, we're not gonna do that."
So, again, you might not want to wait for them to confirm this latest report, either.