Will Charlie Cox Ever Play Daredevil Again?
The Kingpin couldn't kill Daredevil, but corporate shenanigans did. The first of the Marvel/Netflix shows started a revolution of shorts when it began in 2015, but the revolution turned out to be short-lived, with all the Marvel/Netflix shows getting the axe three years later.
Despite that axe, fans hold out hope that Daredevil could return — and so does the man who played him in the series, Charlie Cox. It remains to be seen how or even if Marvel will revive the show, but when the leading man is on board with the idea, that's a good sign.
Exit Marvel Television, enter Disney+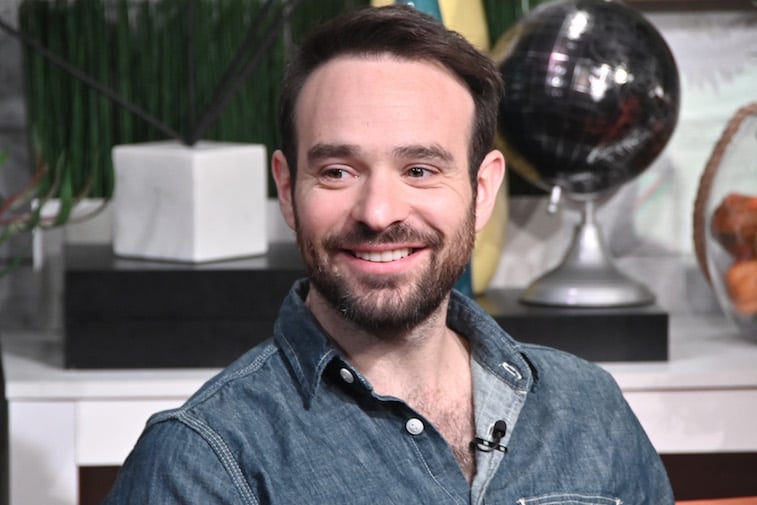 After Daredevil fought his way onto Netflix, the show represented something new and different in Marvel television. Whereas past Marvel shows were often silly and cheap, Daredevil and the other series in its wake – Jessica Jones, Luke Cage, Iron Fist, etc. felt like gritty dramas that could actually take place in the world we know.
Sure, there were superhuman abilities and maniacal villains, but the Netflix shows cast them in a real-world environment that felt authentic. It helped that the shows didn't have gargantuan CGI budgets, relying instead on stuntmen for most of their "wow" moments. Daredevil in particular wowed audiences with a fight scene early in Season 1, which appeared to take place all in one take.
Then, Disney got the idea they wanted to make new superhero shows and put them on their own platform. Goodbye, Netflix, Hulu and Freeform; hello Disney+. While fans are looking forward to the shows produced by Kevin Feige, they still hold out hope the Netflix shows can make some kind of comeback.
Why Charlie Cox wants to be Daredevil again
Netflix's agreement with Marvel stipulated a two-year cool-down period, meaning that Marvel could not develop a new Netflix show until two years after a cancellation. Those two years are up this year, and even if Marvel moves on a new Daredevil now, a new series probably wouldn't show until at least 2021.
If it does, however, Charlie Cox would like to be involved. The actor who played Daredevil on the Netflix series, said to CNET:
""I certainly wouldn't want to play another superhero anytime soon. I still feel part of Matt Murdock. That sounds like a really wacky thing to say, but I've been playing him for five years and I haven't rid myself of that character yet."
The question is, Cox may not be done with Daredevil, but Marvel may be done with Cox. Even if Marvel did revive the show, it's possible that Feige's team will want to make their own way rather than continue with the Netflix crew.
On the other hand, Marvel did bring back actor JK Simmons as Spider-Man nemesis J. Jonah Jameson in Far From Home. That's notable because Simmons had played the role in the Sam Raimi Spider-Man movies, and Marvel didn't feel the need to recast him. Perhaps they could do something similar with Cox.
If not a show, how about a movie or a guest spot?
Looper suggests that bringing Cox and his castmates in would be a good excuse to mix up the MCU. Although the Netflix shows were supposed to be part of that universe, the connection seemed tenuous.
With the Daredevil gang introducing their noir-ish style, it could bring the MCU down to earth so that it's not all thunderous CGI epic all the time. As accomplished as the Marvel movies have been, some accuse them of a safe sameness, and the introduction of the Man without Fear could shake up the formula.
Even if Feige doesn't want to continue what someone else started, it's not inconceivable he could give Daredevil a guest spot in a movie or a recurring role in a TV show. Whatever form it would take, Cox is game, although he knows there are no guarantees.