Will Derek Hough Judge on 'Dancing with the Stars' Season 30?
Season 29 of Dancing with the Stars had multiple changes with the cast. One of them was Derek Hough replacing Len Goodman. It was supposed to be temporary, but now there is a rumor that he might be back next season.
Derek Hough became a judge on 'Dancing with the Stars'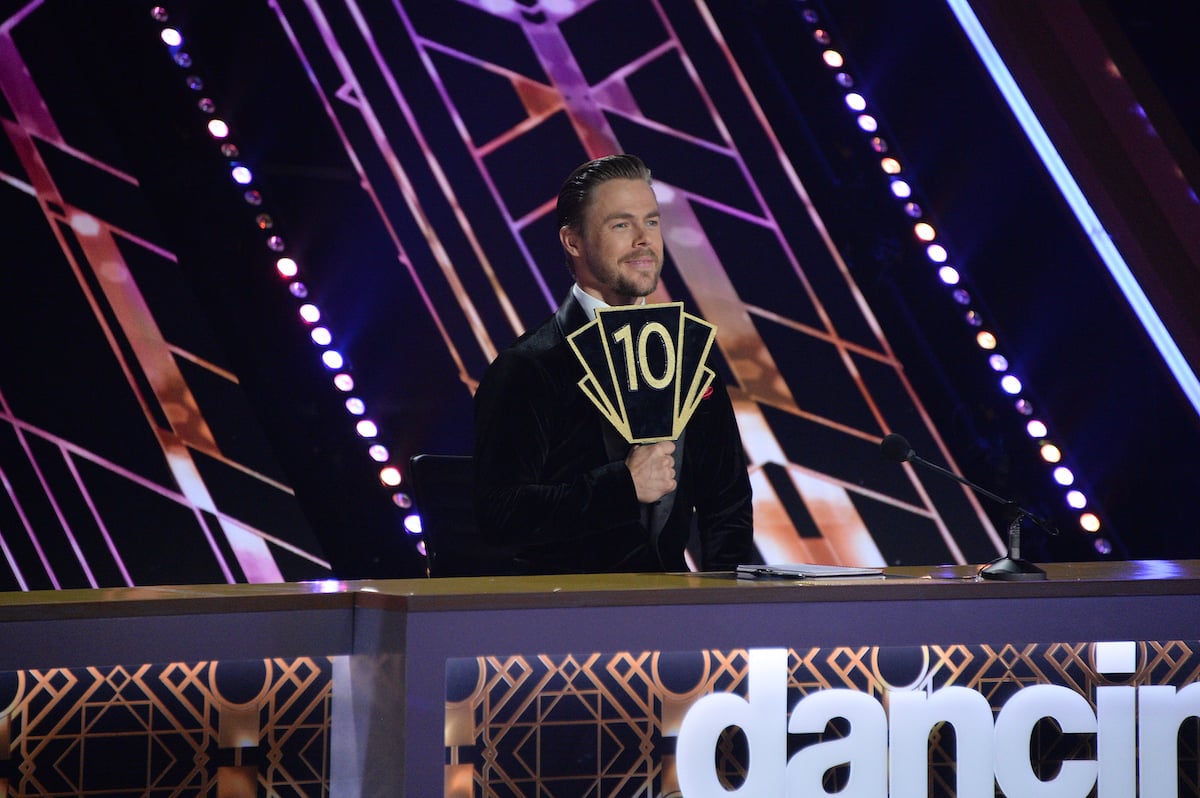 Goodman wasn't able to return for season 29 because of travel restrictions during the COVID-19 pandemic. He also had surgery to remove a skin cancer growth from his forehead over the summer.
Hough was announced to be the new judge. "This show has been and will always be incredibly special to me," he said in a statement, according to the Los Angeles Times. "Coming back feels like coming home and I couldn't be more excited to be back in the ballroom."
The dancer claimed he planned to motivate everyone. "I want to try to inspire and motivate these celebrities to have the best possible time they can have and to get better each week," he said. "I've experienced everything they've experienced … there's nothing they're going through that I haven't gone through before, so I understand."
Len Goodman might not return next season
Many people are happy with Hough's performance in season 29, according to sources. The Sun reported there are talks of keeping him on permanently.
Sources claimed he "brought a fresh energy to the role and show, and is hugely popular with his screen stars, contestants and crew." The mysterious insider claimed "Derek not only stepped in, but was a hit from the start. His work makes it almost impossible to not have him back."
Goodman is reportedly still regarded as a legend. However, insurance and liability matters are being considered when it comes to bringing him back next season.
The dancers noticed he's a different kind of judge
Fans might have enjoyed Hough, but the dancers kind of struggled with the change. Cheryl Burke told Showbiz Cheat Sheet the judges didn't always score according to the rules.
"I think what's missing is just the consistency," Burke said. "As I've said before, there [are] certain rules. We've always had [those rules] from day one when I started back in 2006."
Britt Stewart also noticed this change. "[Goodman] was the traditionalist out of the judges," she said. "I think a lot of people felt like that was missing this season."
It sounds like the dancers missed Goodman's approach to judging performances. There hasn't been another judge like him to fill his role. We'll have to wait longer to hear an official announcement about the cast for season 30. But there could be a chance Hough will return as a host, if sources are correct.