Will Dolly Parton Ever Guest Star on Netflix's 'Grace and Frankie'?
In January 2021, the seventh and final season of Netflix's Grace and Frankie resumed filming following COVID-related delays. With the season set to premiere early next year, fans can't wait to see what it has in store. While many are expecting just as much laughter and wacky hijinks from the show's stars Jane Fonda and Lily Tomlin, others want to see the two actors reunite with Dolly Parton, who acted alongside them in the 1980 smash comedy "9 to 5." 
So will Parton make a guest appearance on Grace and Frankie? Here's everything we know so far.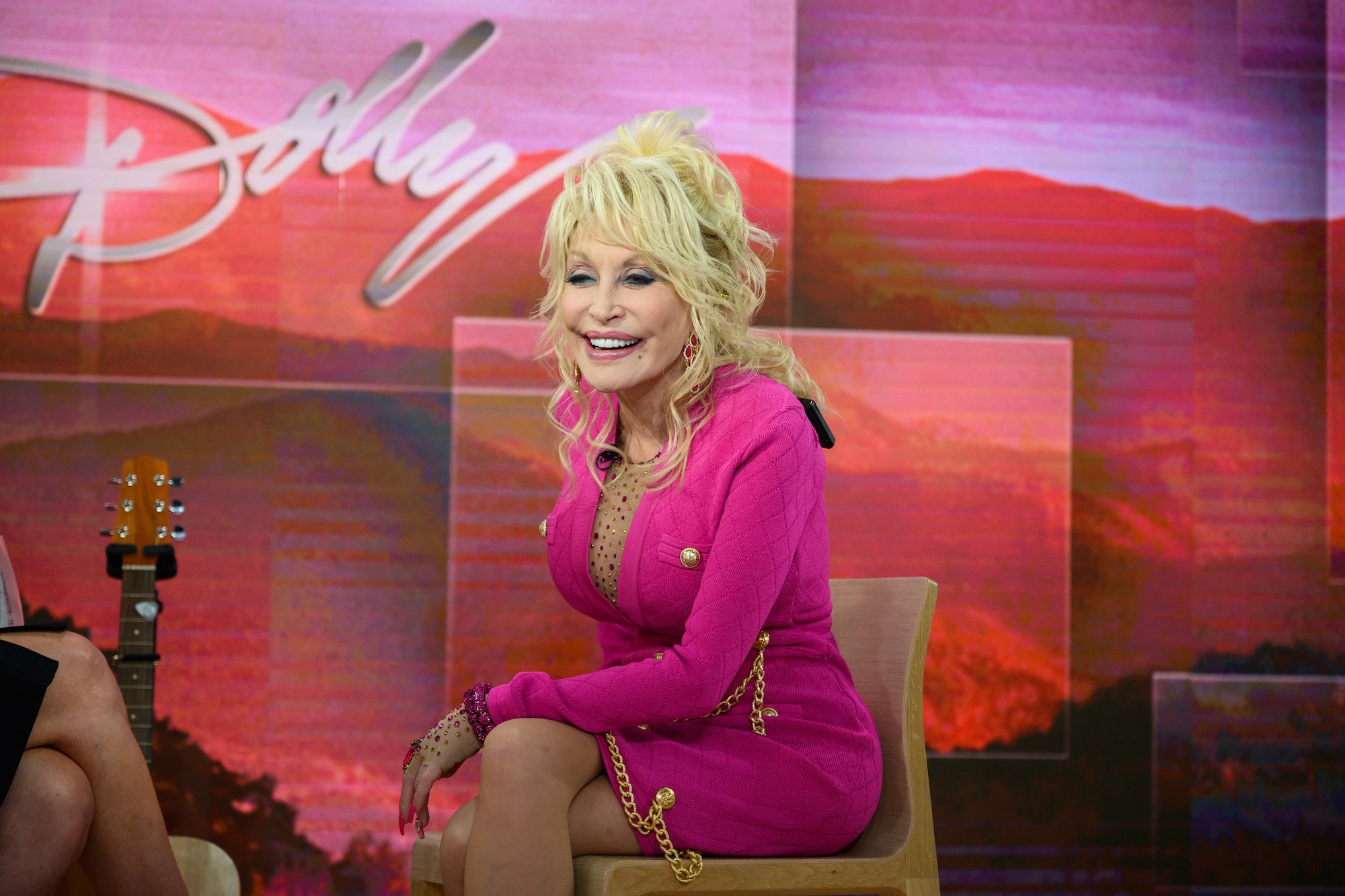 Lily Tomlin is hopeful Dolly Parton will guest star on 'Grace and Frankie'
Right now, it's "Grace and Frankie," but will Dolly be added into the mix for the upcoming season?
That's a question that's been on many people's minds these last few months as they want to see Fonda and Tomlin reunite with Parton on-screen.
The trio starred together in the 1980 comedy 9 to 5 as co-workers who decide to get revenge on their chauvinistic boss. It was Parton's film debut.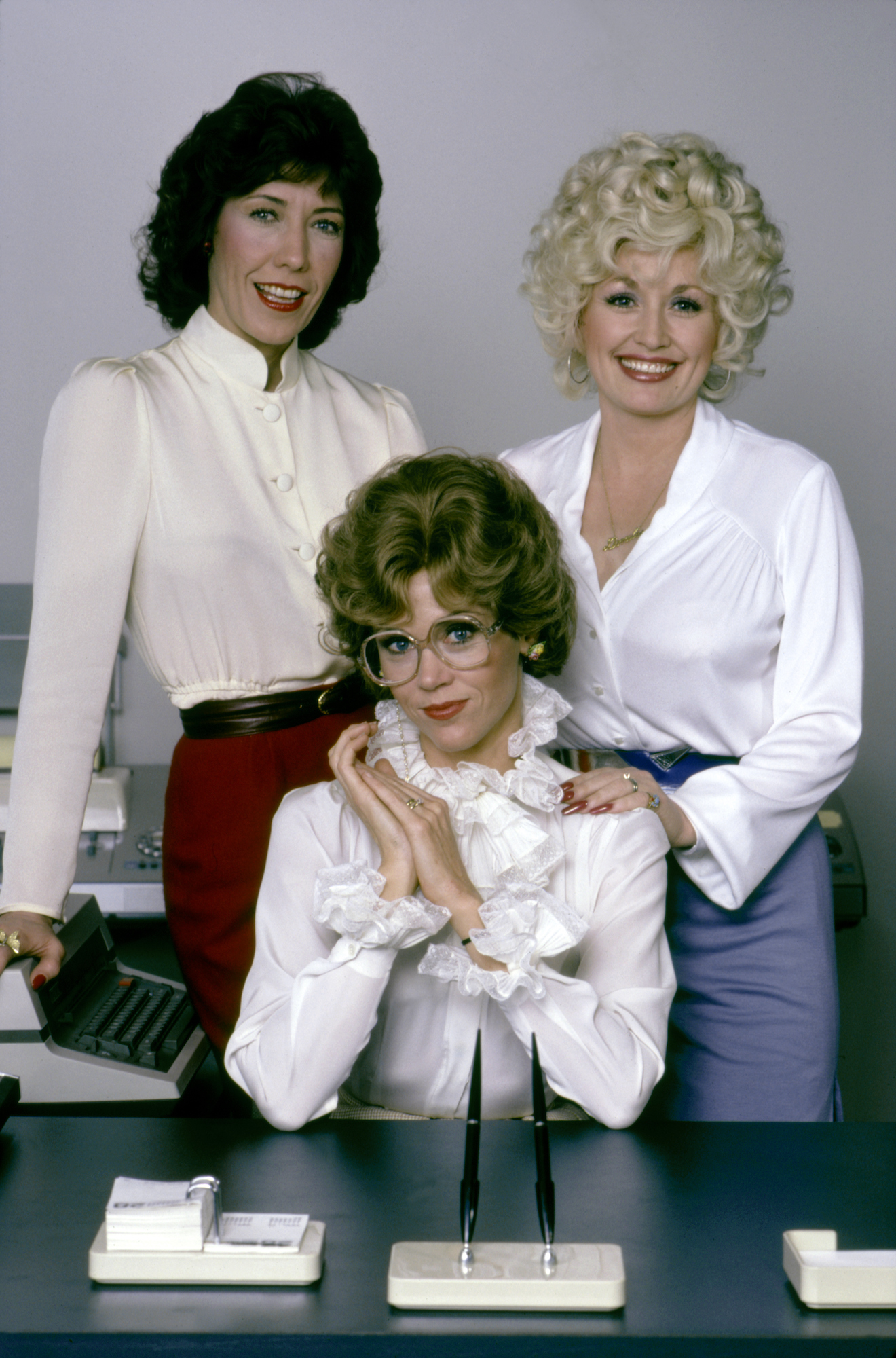 RELATED: '9 to 5': Dolly Parton Memorized Everyone's Lines — 'They Thought That Was the Funniest Thing'
Since then, Tomlin and Fonda have continued acting. Meanwhile, Parton has been hard at work furthering her music career. However, she's continued acting on the side.
In 2017, Parton and Tomlin reunited at the SAG Awards when the singer presented the Life Achievement Award to the legendary comedian. All three stars would reunite later that year to announce the best supporting actor in a limited series or movie award at the Emmys.
Seeing as the three women have remained friends all these years, fans want to see them back together on-screen. And what better way to do that than by reuniting on Grace and Frankie?
In January 2021, Tomlin revealed on the TODAY show that she's holding out hope that Parton will one day make a guest appearance on the show, sharing that they already have a part for her.
"Well, we're always hoping that will happen," the actor said. "We've got a great role for her this time. I think she will do it. I'm just hoping she will. And we hope she can do it and we think she can do it by remote."
While Parton would make a great addition to the hit Netflix series, Tomlin says the singer's schedule has been too jam-packed.
"She's unbelievably busy," she said. "She's always writing books or writing songs or doing something for people or helping people in Tennessee totally."
Dolly Parton will appear on the seventh and final season of 'Grace and Frankie'
After much speculation, Parton has finally revealed whether she will appear on Grace and Frankie.
A month following Tomlin's interview, the country music legend shared that she is set to make a guest appearance in the final season of the Netflix series while appearing on the British morning talk show Lorraine.
RELATED: 'Grace and Frankie': Inside Jane Fonda and Lily Tomlin's Real-Life Friendship
"I have been trying to do Grace and Frankie for years," she said. "We worked so well on 9 To 5 and it's a crazy wonderful show."
The "Jolene" singer continued, "We have been trying to write me in somehow, so when it is safe to actually do a production, I will probably get around to doing that."
There you have it. Parton will be joining forces with Fonda and Tomlin once again, and we can't wait to see what these three women will bring to the screen this time around!