Will 'Elf' Be on Disney+ in Time for 'Christmas in July'? Here Are Some of Our Favorite Christmas Movies on the Streaming Platform
The best way to spread Christmas cheer is singing loud for all to hear. If you're in the holiday spirit, or just in the mood for a laugh, there are plenty of Christmas movies available with Disney's streaming platform. There's one holiday movie that didn't make it to the subscription service in time for Christmas 2019. 
Will Elf be on Disney+ in time for Christmas in July? Here's what we know about this classic comedy film and holiday movies on Disney's streaming platform.
'Elf' is not currently available for streaming on Disney+
Elf tells the story of one orphan who accidentally wanders inside Santa's bag one Christmas Eve. Back at the North Pole one elf decides to adopt the boy, Buddy, and raise him the only way he knows how. 
This proves to be a problem when Buddy discovers his real father is a human who lives in New York City. This Christmas movie follows the elf-at-heart on his journey to meet his father and bring holiday cheer to everyone he meets. For some, it's a holiday classic and a tried and trusted way to bring Christmas cheer into people's lives. 
With the halfway mark to Christmas just around the corner, fans are looking to stream this film on Disney's subscription service, Disney+. Unfortunately, the movie has not yet been added to the platform's streaming library.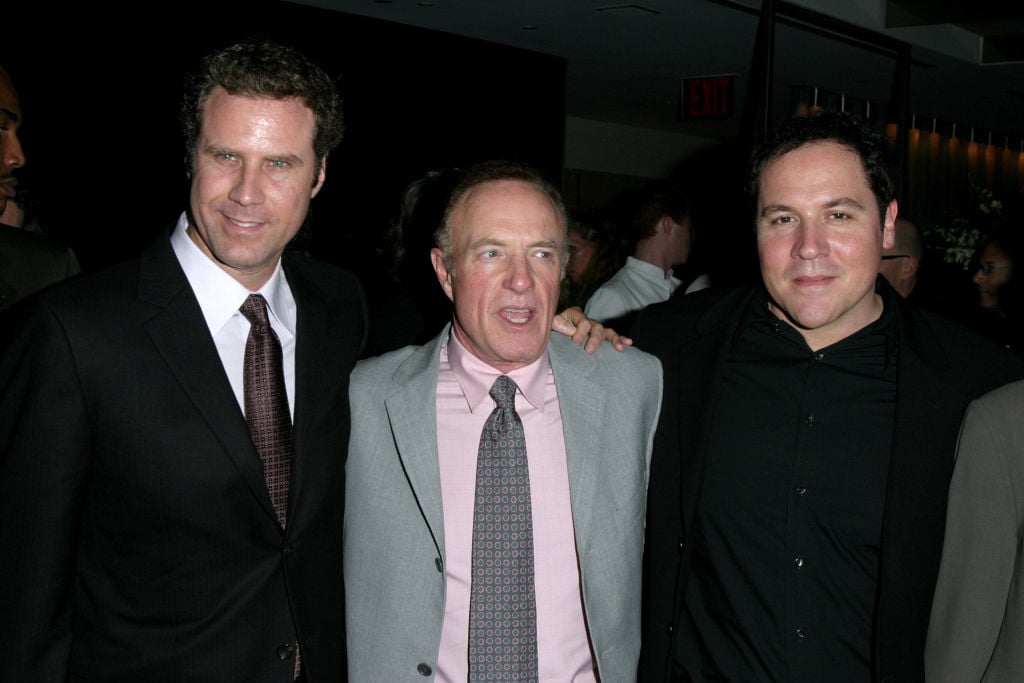 Is 'Elf' a Disney movie?
This movie, released in 2003, is technically produced by Guy Walks Into a Bar Productions and distributed by New Line Cinema, according to Warner Bros. Fandom. However, the movie oftentimes appears on the Disney-owned television network, Freeform, during the holiday season. 
In fact, live television is pretty much the only way to watch this movie aside from purchasing it. If you want to watch Elf on repeat, you'll have to buy or rent it from digital video providers like Apple, FandangoNow, Vudu, Amazon, Google Play, or purchase the physical copy at retailers like Barnes & Noble or Target. 
There are still plenty of Christmas movies available for streaming on Disney+
Elf may not be available on Disney's streaming platform, but there are plenty of holiday movies to binge-watch during Christmas in July. That includes the movie The Santa Clause and its sequel starring Tim Allen. 
Holiday movies starring Mickey and his friend are listed on Disney+'s library. That includes Mickey's Christmas Carol, Mickey's Once Upon a Christmas, and Mickey's Twice Upon a Christmas. There's also the iconic The Muppet Christmas Carol. 
The Disney+ original and exclusive movie, Noelle, starring Pitch Perfect actress Anna Kendrick. This movie premiered on Disney+ at its launch date and continues to be available for streaming on the platform. To learn more about Disney+ and to subscribe, visit their website. 
RELATED: From 'The Santa Clause' to 'How the Grinch Stole Christmas,' Here Are Some of the Movies Playing During Freeform's 25 Days of Christmas
RELATED: From 'Noelle' to 'The Santa Clause,' Here Are the Holiday, Christmas Movies Available on Disney+ at Its Launch