Will Emma Roberts and Garrett Hedlund Get Married?
Emma Roberts has been keeping her relationship with actor Garrett Hedlund mostly under wrap, but fans were shocked when it was reported recently that the couple was expecting a child together. It seems Roberts and Hedlund's relationship could get more serious. As such, some fans might be wondering: Will Roberts and Hedlund get married anytime soon?
Has Emma Roberts been married before?
Roberts has not been married before, but she did get engaged once to her American Horror Story co-star, Evan Peters.
Roberts and Peters met and began dating in 2012 on the set of the film Adult World. The couple, then, went on to work on American Horror Story together.
In 2013, they made headlines when Roberts was arrested on domestic violence charges after having a heated argument with Peters. After Roberts was released, the pair released a statement calling it "an unfortunate incident and misunderstanding." They also assured fans they were "working together to move past it."
Roberts and Peters seemed to stay true to their words to work things out with each other. They got engaged in 2014. However, their relationship became rocky again soon after. They broke up again in 2015 and 2016 before parting ways for good in 2019.
When did Roberts and Garrett Hedlund begin dating?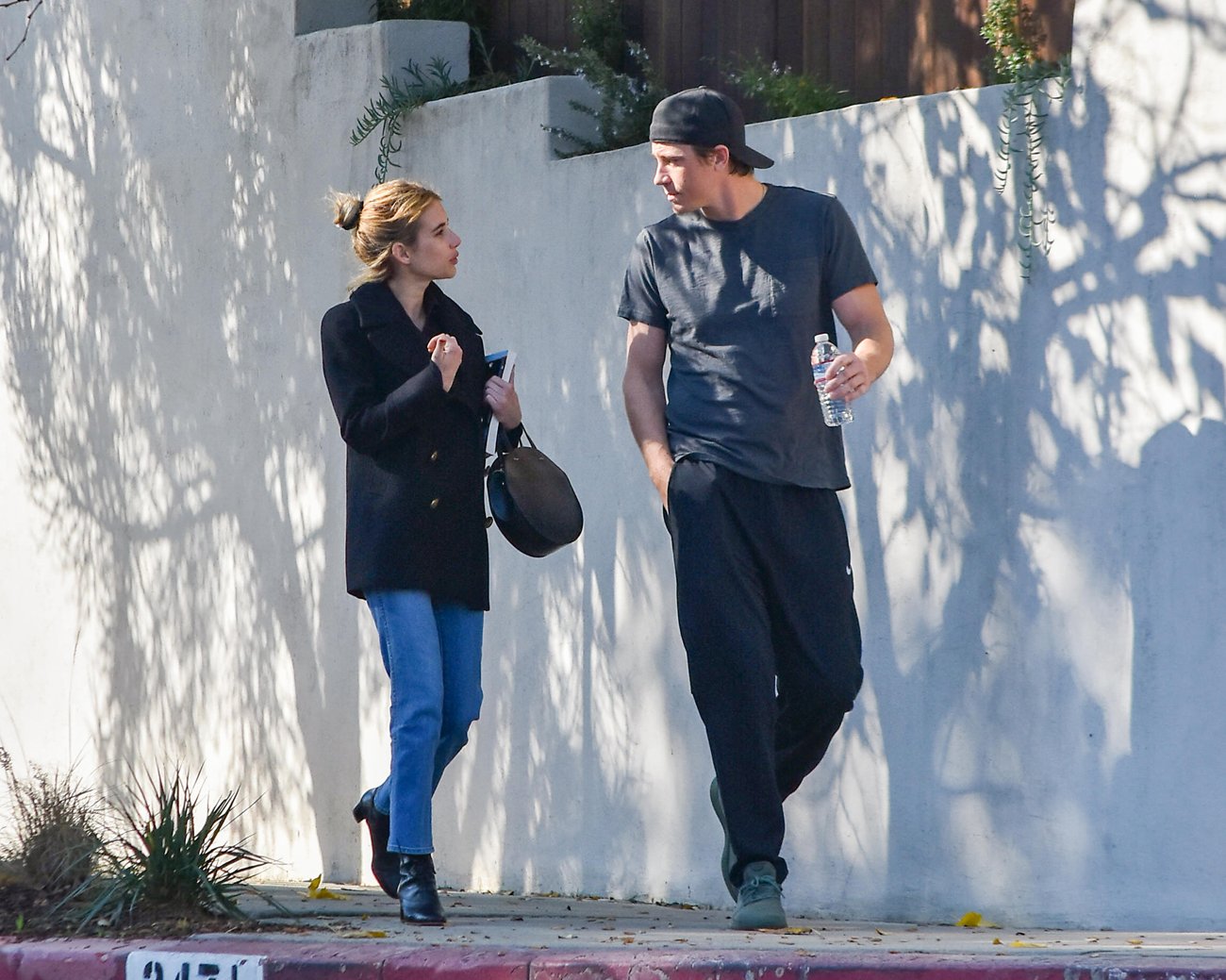 Shortly after Roberts and Peters broke up in 2019, Roberts began dating Hedlund. Although neither of them ever confirmed their relationship, the pair had been spotted together several times in the past year.
In June 2020, Us Weekly also broke the news that Roberts and Hedlund were expecting a child.
Will Roberts and Hedlund get married?
Things seem to be getting more serious for Roberts and Hedlund, so some fans might be wondering if the couple will soon settle down together.
In January 2020, a source told Us Weekly that Roberts and Hedlund were not talking about marriage anytime soon.
"They are not talking an engagement or marriage at the moment," the insider shared. "They like hanging out and going out together, and their relationship is more fun than serious."
However, of course, things could have changed in the past few months, especially with a pregnancy in their relationship.
Roberts often tries to keep her love life private
Although many fans would like to hear updates on Roberts and Hedlund's relationship, Roberts herself does not usually want details about her love life to be out in the open.
In May 2019, she told Cosmopolitan: "I never want to talk about relationships I'm in or that are ending or have ended. It's hard enough to be with someone by yourself, let alone with an audience. Growing up is hard. Sometimes it makes me sad that I can't have a private moment."
Additionally, Roberts also understand how difficult it can be a celebrity when social media is involved. She added: "Because of Twitter and Instagram, there's a whole other element where everybody can comment on what you're doing and no one knows the real story. That's hard."
It's clear that, when it comes to Roberts' romantic relationships, the 29-year-old star will keep her lips sealed.