Will Emmy Rossum Return to 'Shameless' for the 11th and Final Season?
'Shameless' has been renewed for an 11th and final season. Can fans expect Emmy Rossum to return and reprise the role of Fiona Gallagher? Keep reading.
After portraying the family matriarch and oldest Gallagher sibling for nine seasons, actress Emmy Rossum decided it was time for her to move on. Halfway through Season 10, Showtime announced the drama-comedy would return for only one more season.
It matches the 11-season run of the Paul Abbott-created original British series in which it's based on and will have 12 episodes. Can fans expect Rossum to reprise her role as Fiona Gallagher for one last hurrah?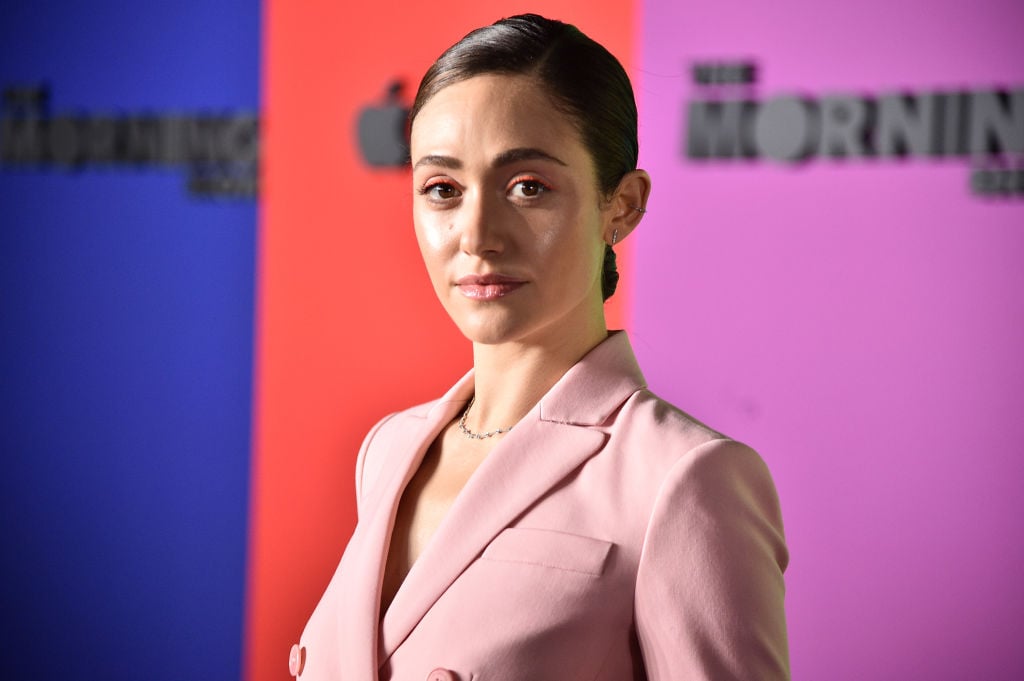 Emmy Rossum left 'Shameless' after Season 9
Even though Shameless has an ensemble cast with several different storylines, Fiona Gallagher, played by Emmy Rossum, served as the matriarch to the family to the family and took care of her five younger siblings as their drug-addicted and alcoholic father, portrayed by Emmy-nominee William H. Macy, was never around much.
In addition to starring on the show, Rossum made her directorial debut in Season 7 Episode 4, which aired in October 2016. Two months later, the actress made headlines when she won a highly-publicized battle for equal pay with Macy, proving she had more screen-time and spent more time on set.
She then returned in full capacity for Season 8 before announcing the next season would be her last.
In a lengthy statement on Facebook, Rossum compared the Shameless co-stars and the crew to a real family, writing, "Unlike Fiona, I'm an only child. I never had a big family. Being ensconced in that messy Gallagher family love is something I'd always dreamed of. But even off set, it feels real." She called playing Fiona "a gift" and referred to the last eight years working on the show as "the best of my life."
Will Emmy Rossum return to 'Shameless' for Season 11?
Almost halfway through Season 10, Showtime announced the drama-comedy had been renewed for an 11th and final season. In an interview with Deadline, the co-president of Entertainment at Showtime, Gary Levine revealed, "We just felt like it was time, and we also like the idea of giving John [Wells] and company a chance to end it well."
Unlike the other seasons which premiered in January, Season 11 will air in the summer, only a few months after Season 10 ends. According to Levine, he and his team would like to use the "large and compatible audience" from Shameless as a lead-in for Of Becoming a God in Central Florida.
He also promised the final season would be "one last hurrah for the Gallaghers and their unique blend of love and lechery." Additionally, the co-president guaranteed everyone from Season 10 would return, including some possible surprises.
One of those surprises might be the return of Rossum to reprise her role as Fiona. Levine said the actress "doesn't owe" them anything, but would "be welcomed with open arms" if she did come back.
In Rossum's departure statement, she wrote, "I know you will continue on without me, for now." She also asked that no one thinks of her as "gone, just think of me as moving down the block." Even though Rossum hasn't yet commented on the final season, her statement leads fans to believe she would come back as a guest.
Therefore, it is a strong possibility that viewers will see the oldest Gallagher again on their screens sometime before they close the story for good.