Will Faith Evans and Stevie J Have Kids?
For many years, Faith Evans was regarded as much more than just a skilled singer; she became the First Lady of Hip Hop when she married The Notorious B.I.G. in 1994. At the time, Biggie attracted some of the most talented names in the music business. One of them was record producer Stevie J, who has built an extensive repertoire producing and writing for the likes of Biggie (along with his Bed-Stuy contemporary Jay-Z), Mariah Carey, Beyoncé, Lil' Kim, Eve, and Deborah Cox.
Stevie J joined the cast of Love & Hip Hop: Atlanta in 2012, eventually sparking romances (and eventually children) with cast members Mimi Faust and Joseline Hernandez. In 2015, over two decades after they first met, he began a relationship with Faith Evans and she began to make appearances on the popular VH1 reality show.
Who are Stevie J's kids?
On Love & Hip Hop: Atlanta, something that has at times been a point of contention is DJ and producer Stevie J's six children and the five women he co-parents with. On LHH, most of the looks into Stevie's life as a father that fans got often involved arguments with his babies' mothers. In 2016, he was able to showcase himself and his life as a father and member of the music industry on his spinoff reality show Leave It to Stevie.
Stevie J had his oldest son Dorian Henderson-Jordan in 1995 with Rhonda Henderson, and he himself has a son named Zion, making him Stevie's only grandchild. His daughter Sade was also born in 1995 from a woman named Felicia Stover, and she's been a frequent guest on Leave It to Stevie, Stevie J & Joseline Go Hollywood, and Love & Hip Hop: Atlanta over the years.
In 1997 and 1998, Stevie J welcomed two more children, Stevie Jr. and Savannah, with Carol Antoinette Bennett. In 2009, he and now-ex Mimi Faust had their daughter Eva Giselle Jordan. And in 2016, Joseline Hernandez gave birth to their daughter Bonnie Bella — all of which was captured by Love & Hip Hop cameras.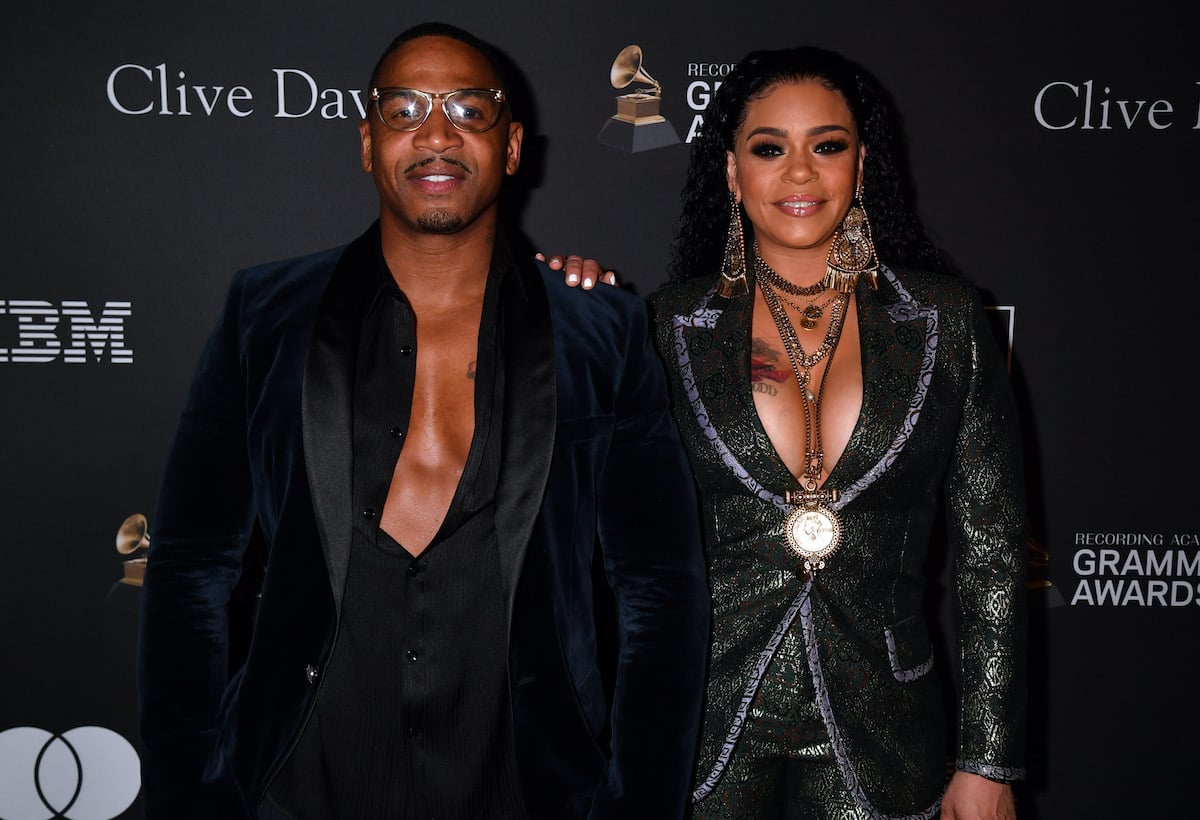 RELATED: What Was Tupac's Relationship Really Like With Biggie's Former Wife, Faith Evans?
Who are Faith Evans' kids?
When Stevie J and Faith Evans tied the knot in 2018, they were entering their marriage with a combined 10 children from previous relationships. Prior to meeting and marrying The Notorious B.I.G., Evans had her daughter Chyna Tahjere Griffin with record producer Kiyamma Griffin. Her son C. J. Wallace — named after his father, Christopher Wallace, AKA The Notorious B.I.G. — was born in 1996. Biggie was killed just a few months later in the spring of 1997, and in 1998, she married talent manager and record producer Todd Russaw. Their son Joshua was born in June of that year, and their second child Ryder came nearly a decade later in 2007. Evans has been outspoken about her support for Ryder, who is on the autism spectrum, and has commended Stevie J for being a good father and helping her raise him despite him not being his child.
Do Faith Evans and Stevie J plan to have kids of their own?
Ever since they tied the knot, Stevie J has been in full daddy mode as he maintains primary custody of three-year-old daughter Bonnie Bella (Joseline Hernandez still enjoys visitation rights). Evans isn't totally opposed to the idea of having more kids though: in an appearance on The Wendy Williams Show earlier this year, she addressed the rumors that Stevie J doesn't want any more kids by expressing her desire to have a surrogate, which would be their safest bet as she's now in her late forties.