Will Ferrell Wore an 'SNL' Costume for 4 Months Straight Even After Alec Baldwin Advised 'It's Not a Good Look for You'
Some actors hit the ground running with their acting careers, but others had to start somewhere. For comedy legends like Chris Rock, Tina Fey, and Will Ferrell, Saturday Night Live was their shot, and it paid off.
Ferrell auditioned using a last-minute sketch which set the pace for his current successful movie career. In one SNL season, Ferrell wore one outfit for four months straight, even after actor Alec Baldwin discouraged him against it.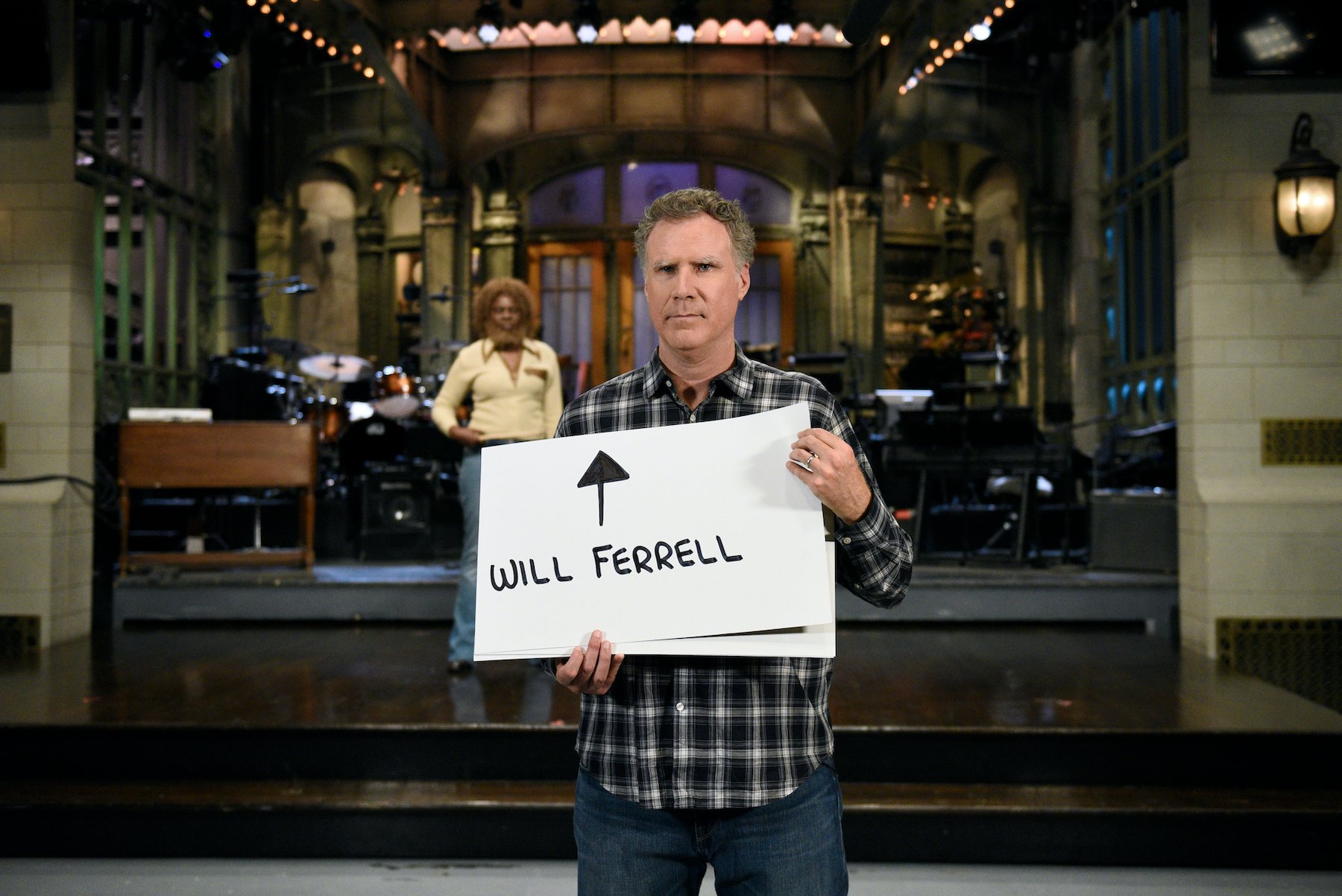 Ferrell performed with the Groundlings before appearing on 'SNL'
RELATED: Will Ferrell Revealed He Was Afraid 'Elf' Would Ruin His Career
In the early 1990s, Ferrell performed standup comedy routines with little to no success. He'd find comfort in the assurance that he had a degree. The Elf actor had graduated from the University of Southern California with a degree in Communication and Journalism, according to USA Today. Soon enough, after graduating, the star realized he didn't want to go into sports broadcasting.
He had found his true passion to be in comedy. His father was a musician, and he'd acknowledged his son's comedic talent from an early age. He believed that if Ferrell were to branch into comedy full time, he would have luck. He advised Ferrell to take a chance on comedy, and if he ever found it difficult to go on with it, he could bail out at any time and switch to another career path.
The star then relocated to Los Angeles and worked with the Groundlings starting from an advanced class working up to the highest-level comedic group. When performing, an SNL producer spotted Ferrell's talent and invited him to audition before the show's leading producer Lorne Michaels.
Ferrell's audition skit involved him playing an overzealous father
RELATED: Will Ferrell and 5 Other Hollywood Actor You Forgot Know How to Sing
After Ferrell's invitation to audition, he received a callback, and as he was preparing his material, Michaels caught the star by surprise. The SNL producer asked Ferrell to ditch any material he'd worked on before and instead think of something new. Ferrell had a stressful night before the callback and the morning on the day of the audition.
For his audition, Ferrell used Adam Sandler as motivation. The actor had heard how his fellow comedian (Sandler) had impressed Lorne by humping a chair. Ferrell thought to himself that he would go in there and try to be as funny as possible. Part of his skit would have involved him carrying a briefcase full of fake money.
However, the part that landed Ferrell his quiet beginning was his impersonations. Ferrell impersonated Chicago Cubs sportscaster Harry Caray and an overenthusiastic father who continuously yells at his son to get off the shed roof.
Ferrell wore this outfit for four months straight even after Alec Baldwin discouraged it
RELATED: 'Saturday Night Live': Will Ferrell Is Set to Host Again Pushing Him into the Five-Timers Club
Throughout his time on SNL, Ferrell has brought to life several characters. Some of his most famous ones include singer Neil Diamond, Inside The Actor's Studio host James Lipton and former Jeopardy! host Alex Trebek. From all his past sketches, it seems there is nothing Ferrell can't do, including wearing one outfit for four months.
Ferrell went on Conan O'Brien's podcast Conan O'Brien Needs a Friend (available on iHeart) and recalled a time when he had to dress up in a Jerry Reid in a country music outfit consisting of a trucker's cap, a western shirt with a down vest, and Wrangler jeans.
Ferrell told O'Brien that he started wearing the outfit as a joke, and it stuck. Soon enough, writers asked him to wear the costume to upcoming shows. He said in part, "for the most part I wore it from February to May" Ferrell said that when Baldwin came to host the show, he asked Ferrell if those were his regular clothes.
After saying that they weren't and explained that it was a long-running joke, Baldwin advised Ferrell that the outfit wasn't "a good look" on him. Despite Baldwin's brotherly advice toward Ferrell, the latter finished that particular season with the costume and went on to achieve significant fame and success.