Will Friedle's Podcast Reunites the Voice Actor With His 'Kim Possible' Co-Star
Voice actor Will Friedle dives into his world with a former co-star and friend. Here's what you need to know about him and the podcast 'I Hear Voices.'
For seven seasons, actor Will Friedle played the role of Eric Matthews on Boy Meets World. While you may not have seen him in many other shows since he is still very involved in acting. But Friedle is now mainly a voice actor. He gives characters such as Ron Stoppable, Batman, Lion-O, and Blue Beetle their memorable voices.
Celebrating his many roles as a voice actor and others who have a unique talent for the job, Friedle and his Kim Possible co-star Christy Carlson Romano have started a podcast, I Hear Voices. They use their new platform to create a space where they interview the actors behind some of the most iconic cartoon characters in anime, on video games, and in childhood favorite television shows.
Friedle first became famous as Eric on 'Boy Meets World'
The role that made Friedle recognizable in the '90s was that of Eric Matthews, the old brother of Cory Matthews on Boy Meets World. But Friedle almost missed out on landing the role of Eric due to an illness. 
According to People, even though the producers went on to film the pilot with another actor, Friedle lucked out when they decided that their choice for the actor playing Eric was just too short. "The actor was fine. There was nothing wrong with him. He was a fine actor, but he wasn't tall enough," Friedle explained. "He was the same size as Ben [Savage, who played Cory], and they knew Ben was going to grow, and they wanted an older brother, so they recast."
Friedle was cast and played the role of the bumbling but lovable older brother for seven seasons. After the show ended, Friedle planned to do more acting work. But anxiety prevented him from working in front of the camera, as he explained at New York Comic-Con in 2018 (via Entertainment Weekly). Instead, he pivoted to doing voiceover acting and has filled his resume with those roles.
Friedle did make a comeback on on-camera work for the continuation of Cory and Topanga's story in the Disney Channel show Girl Meets World. Although he hasn't ruled out future on-camera work, fans can still see him make public appearances.
Friedle and Christy Carlson Romano host the podcast 'I Hear Voices'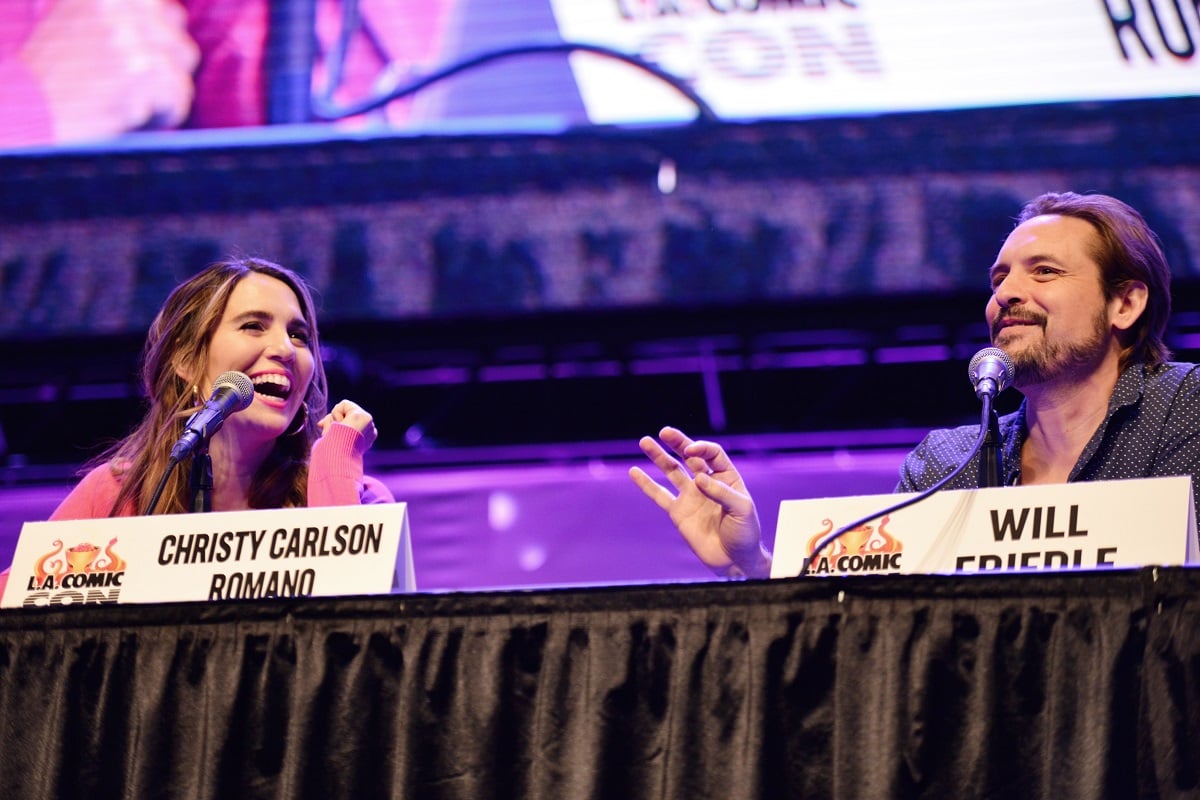 I Hear Voices is a new podcast where Friedle and Romano not only talk about their own experiences in voice acting but also discuss the industry, the characters, and the process with other voice actors. The podcast also allows the audience to interact with some of their favorite voice actors by submitting questions, comments, and even original character drawings for the guests to try and create an original voice for that character.
Friedle has provided the voice for many cartoon characters
Once Friedle stopped working on sitcoms and moved to voice acting, he played a wide range of characters. One of his best-known characters is Kim Possible's Ron Stoppable, the accident-prone best friend to Kim in the Disney animated series. He was also cast as the Terry McGinnis incarnation of Batman for the series Batman Beyond. Friedle has also voiced the character of Doyle on The Secret Saturdays, Blue Beetle on Batman: The Brave and the Bold, Lion-O on the reboot of Thundercats, and Lex Luthor on DC Super Hero Girls.
Friedle's work doesn't stop at animated series. According to IMDb, he has also done voice work for various video game titles such as Batman: The Rise of Sin Tzu, Medal of Honor: Pacific Assault, Advent Rising, and many others. Whether onscreen or as a voiceover, fans are excited to see what Friedle has in store next.