'Will & Grace': Lucie Arnaz Makes a Cameo in the 'I Love Lucy' Tribute
Will & Grace fans are finally getting the I Love Lucy tribute they've been waiting for. The new episode will recreate some of the most iconic scenes from the '50s series. And it will also feature a cameo from Lucille Ball and Desi Arnaz's daughter, Lucie Arnaz.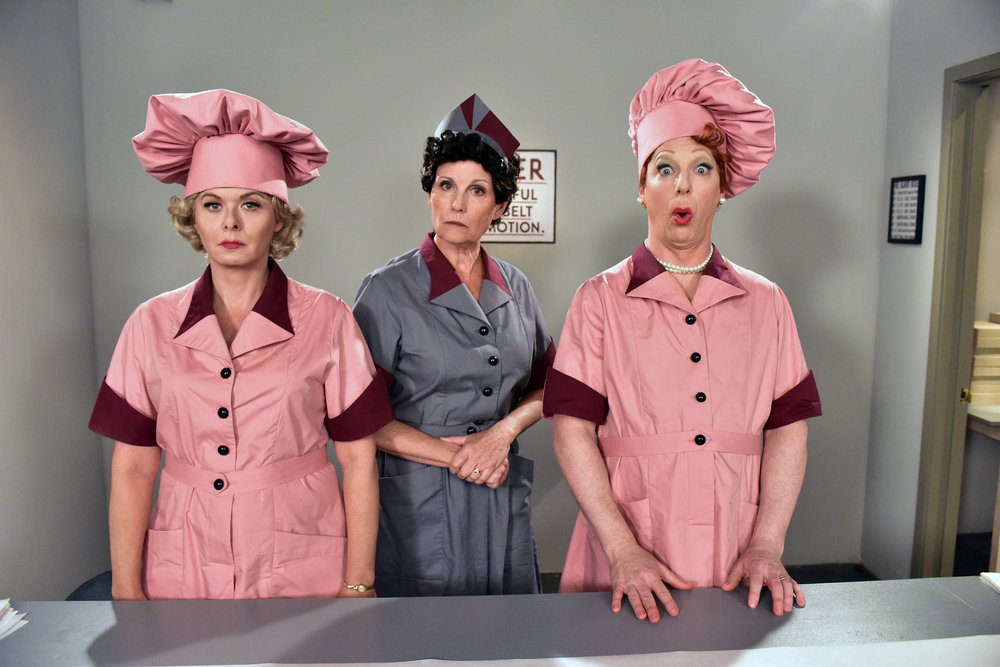 Who is Lucie Arnaz?
As the only daughter of I Love Lucy stars, Desi Arnaz and Lucille Ball, Lucie Arnaz grew up in and around the television and film industry. As a teenager, she had a role on her mother's sitcom, The Lucy Show. And in 1985, she landed her own talk show, The Lucie Arnaz Show. 
Over the years, Arnaz has appeared on a number of popular TV shows including Law & Order, Murder She Wrote, Fantasy Island, and Sons and Daughters.  She also has an extensive Broadway resume, with roles in productions like The Witches of Eastwick, Dirty Rotten Scoundrels, and Pippin. 
In 1981, Arnaz earned a Golden Globe nomination for Best Supporting Actress in a Motion Picture for her role in The Jazz Singer. And in 1993, she won an Outstanding Informational Special Emmy Award for her documentary Lucy and Desi: A Home Movie.  
'Will & Grace' finally got permission to take on 'I Love Lucy'
For years, fans have been yearning to see the cast of Will & Grace recreate I Love Lucy. But in an interview with Entertainment Weekly, Debra Messing revealed that showrunners weren't hopeful they'd ever get permission. Luckily, Lucie Arnaz and CBS agreed to let the series use some of the show's most iconic scripts and characters. 
"Lucie Arnaz and her brother (Desi Arnaz Jr.) have rights to everything, obviously, and they have never in their lives given anybody the permission to replicate any of the iconic scenes that are so, so precious to so many people," said Messing. "So we were just beside ourselves when we heard that Lucie Arnaz had given us permission, and was actually going to participate as well, which was obviously the icing on the cake. I think I actually started to tear up when we got the news because I just, I couldn't believe it. It really, it meant so much to me personally, it was an incredibly emotional experience, and it just felt like the ultimate gift for our last season."

Entertainment Weekly
Lucie Arnaz will make a cameo in the 'Will & Grace' tribute to 'I Love Lucy'
When talking to Golden Derby, Arnaz said she's always been hesitant about doing any on-screen work related to her parents or I Love Lucy. But she said that the Will & Grace concept for the tribute episode was so "clever," she agreed to make a cameo. 
"It's so fun, it's just too much damn fun," she said. "So I did a little cameo in the show which I think you'll find amusing, in the chocolate factory episode."
Arnaz also revealed that the scripts used in the episode, as well as many of the props, are all from the original I Love Lucy scenes. The special Will & Grace episode featuring Arnaz airs at 9 p.m. ET on April 9 on NBC.