'Will & Grace' Star Debra Messing's Magical 'I Love Lucy' Transformation
For decades, fans of Will & Grace have been yearning to see Debra Messing take on Lucille Ball's iconic role from I Love Lucy. Now, in the new tribute episode, the actress is finally getting to play the part. And she said her transformation was magical.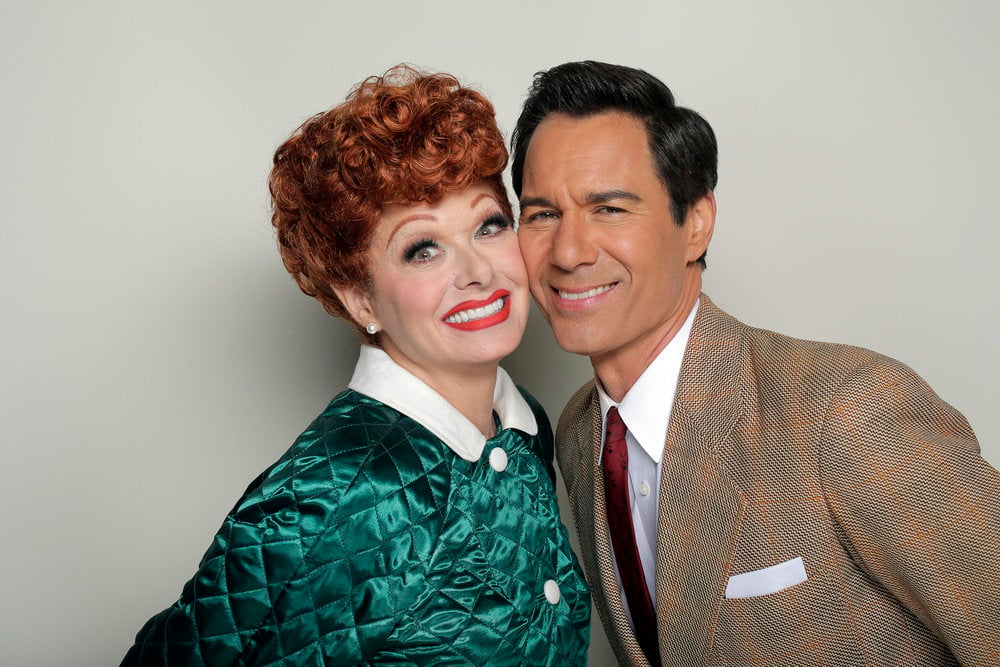 'Will & Grace' fans have been waiting to see Debra Messing take on this role for years
With her fiery red hair, Debra Messing may look a lot like Lucille Ball. But it's her impeccable comedic talent, timing, and physicality that sold fans on her ability to take on the iconic role. 
"Am I the only one who wants to see @DebraMessing star in a Lucille Ball biopic?" a fan tweeted in 2015. "She's got the Lucy twinkle and the physical comedy chops."
"@DebraMessing when will someone make a bio-pic about Lucille Ball and cast you in the lead role?" another fan tweeted in 2017. "You were born to play that role." 
In fact, in 2015, when filmmaker Aaron Sorkin cast Cate Blanchett in his Lucille Ball biopic, fans were shocked and confused he didn't choose Messing. "Don't get me wrong, as much as I like Cate, Debra Messing is the better choice for Lucy. Hands down. Big mistake guys," a Twitter user wrote at the time.   
'Will & Grace' finally meets 'I Love Lucy' in a new tribute episode
For years, fans have been pushing to see a Will & Grace meets I Love Lucy episode. Luckily, the Arnaz family finally gave the series permission, and they'll be recreating the show's most iconic scenes in the April 9 tribute episode. 
When talking to Entertainment Weekly, Messing revealed that a lot of the props used in the episode are from the original I Love Lucy scenes. She noted that the costumes, the furniture, and the Vitameatavegimin bottle are the same ones used in the '50s show. And the chocolate for the factory scene also came from the same chocolatier. 
Debra Messing says her transformation into Lucy was magical
In her interview with Entertainment Weekly, Messing talked about her Lucy transformation and how magical it was.
"It kind of felt like Christmas morning, where you have this very, very complicated package and you keep ripping the paper off and then you have to get the scissors and then you have to open it up and then you have to open up something else and then finally you get to it," she said. "And as it went along, all of a sudden, we all looked in the mirror and we saw Lucy coming to life. Slowly. It was like watching a magic act."
She also revealed that when Lucille Balls' daughter, Lucie Arnaz saw her on set, she gave her a hug and called her "mom."
"She (Arnaz) walked in and she looked at me and she just stood there with this big smile on her face and did not say a word for, it felt like forever," Messing told the outlet.  "And she hugged me and I hugged her — And then I had to go shoot a scene and as I walked away she said, 'Break a leg, mom.' And everyone broke down for crying."