Will Gwen Stefani Reunite With No Doubt?
The sad thing about bands is sometimes the members go their separate ways. That was the case for No Doubt, but they have reunited multiple times. Gwen Stefani answered if she's open to another reunion.
No Doubt had multiple hiatuses
RELATED: Blake Shelton's Funny Reason for People Not Noticing Gwen Stefani's Engagement Ring
The band formed in 1986 and it included Stefani, guitarist Tom Dumont, bassist Tony Kanal, and drummer Adrian Young. Their first album was released in 1992 and they continued to work together until 2002.
They then had a hiatus to work on their solo careers before reuniting in 2009 to tour. They later released a new album called Push and Shove. No Doubt then announced another hiatus in 2013. Their last reunion was in 2015.
Stefani was asked by Rolling Stone in 2016 about some of the struggles with the band. "When Tony [Kanal] and I are connected creatively, it's magic," she said. "But I think we've grown apart as far as what kind of music we want to make. I was really drained and burned out when we recorded that album [2012's Push and Shove]."
Stefani then said, "And I had a lot of guilt: 'I have to do it.' That's not the right setting to make music. There's some really great writing on that record. But the production felt really conflicted."
She went on to say it was "sad" because of the long wait leading up to the album. But is she willing to reunite with the band again?
Will Gwen Stefani reunite with No Doubt?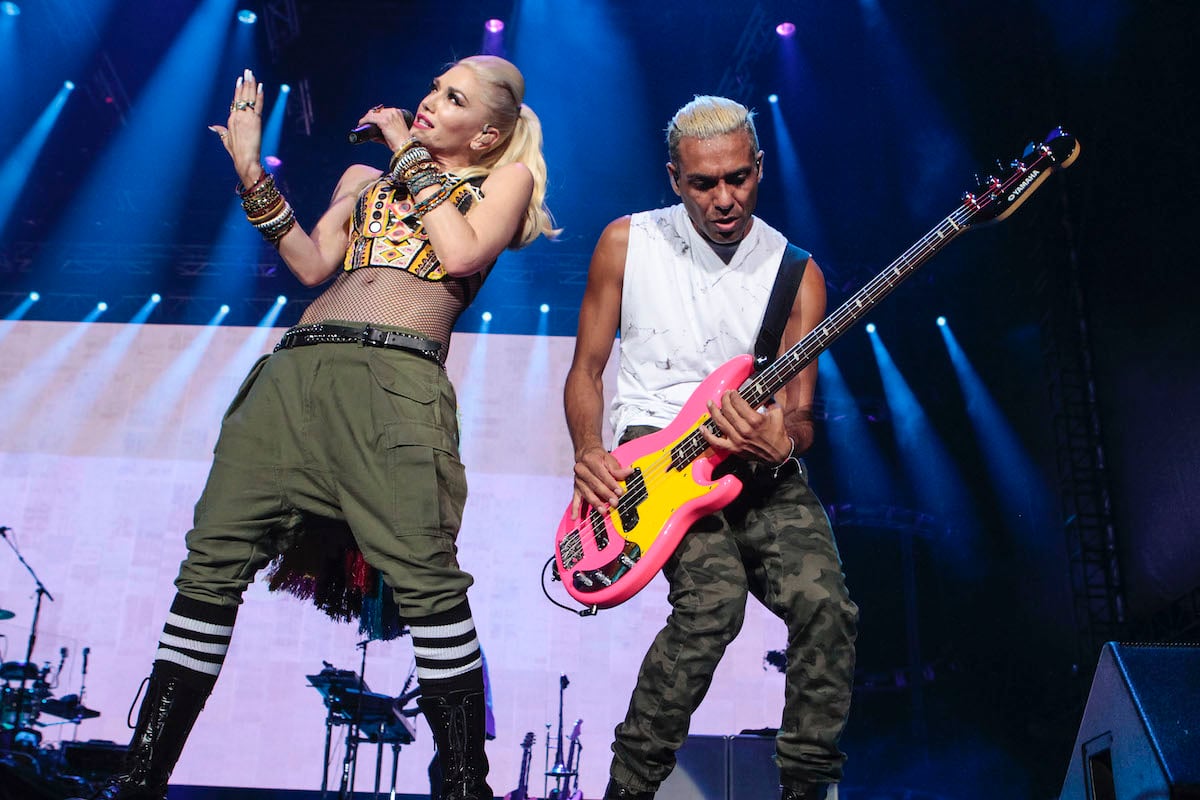 RELATED: Gwen Stefani Debuts New Bold Hairstyle, Fans Call It 'Unreal'
The singer has returned to her musical roots with her recent release. But is she planning to return to her band too? She was asked if she thinks about another reunion on The Zane Lowe Show.
"It is a really big deal, and I do," she said. "I'm reflecting so much on all the music." She then said, "When you're writing new music, [you] reflect on everything that you've done. For sure, surreal to think that that happened so long ago."
Sadly, for No Doubt fans there are currently no plans of a reunion, but it's not completely ruled out. "I have no idea what the future holds with that. You know what I mean? It's impossible," she said.
Stefani revisited her early career with a new single
RELATED: 'The Voice': Blake Shelton Says Gwen Stefani Could Secretly Be His Wife
The singer might not be working on a reunion, but she did recently revisit her past. She released a single called "Let Me Introduce Myself" in 2020. The music video showed her at different points in her career including her No Doubt days.
The song is also close to the ska genre. It looks like Stefani is interested in making music that is similar to some of the music she made with No Doubt. But there's no plans for a real reunion right now.