Will.i.am Explains Why Fergie Won't Return to The Black Eyed Peas
You probably shouldn't hold your breath for Fergie's return to The Black Eyed Peas.
Black Eyed Peas fans have been hopeful that Will.i.am, Fergie, Apl.de.ap, and Taboo would reunite at some point in the future, but that no longer looks very likely.
The iconic pop group announced in 2017 that Fergie was taking a break to focus on her solo career while maintaining that she was very much still a Pea. However, Will.i.am suggested in a new interview that she has totally stepped away from the band, letting down fans around the world. Fergie, Ferg, what's up baby?!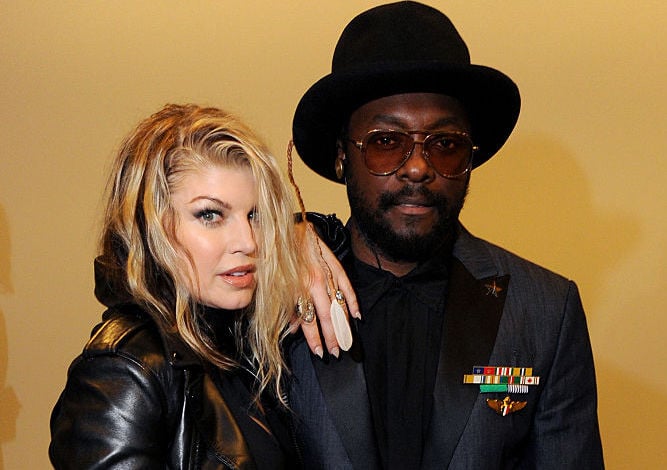 Will.i.am revealed why Fergie isn't a part of The Black Eyed Peas while sharing a band update
Will.i.am had been talking about the group's new album in a recent interview with Billboard when he was asked about Fergie and whether she'd heard the music. He admitted she hadn't before confessing that he doesn't have a lot of contact with the "Glamorous" singer these days.
"She's going to hear it when everybody else hears it. I hope she likes it," he said. "We try to keep in touch. We reach out every once in a while and say our hellos and happy birthdays and Merry Christmas and Happy Easter. She knows where we're at!
"And we love her, and she's focusing on being a mom," he added. "That's a hard job, and that's what she really wants to do and we're here for her, and she knows how to contact us for a retreat or a breakaway. It's really the way Fergie designed it, so we're respecting her design. We love Fergie, and we don't want anything but awesomeness for her."
Apl.de.ap chimed in and said: "Fergie is our sister. So even with these small connections, she's always going to be our sister. But unfortunately, our schedule is displaced by [her] wanting to be a great mom, and she wants to focus on that. And like Will said, we support her 100 percent."
Fergie's family life
Fergie has one child, a 6-year-old son named Axl, whom she shares with Love, Simon actor Josh Duhamel. She and Duhamel announced their separation in 2017 after eight years of marriage and officially divorced in 2019.
"They took their time figuring things out and making sure this was the right decision," a source previously explained to E! News. "They had a long separation to see if there was any chance of things changing. Over time, it became clear that they had made the right decision and that it was time to move on."
But despite their split, the two have seemingly stayed on great terms.
"They love each other dearly and they have a great relationship since separating," the insider added. "But they needed to finalize things so they could truly move on and close that chapter of their lives. There was no culprit, it was just time."
Fergie's solo career seems to be on pause, too
Fergie has not released much music on her own in recent years. Her last album was 2017's Double Dutchess, which came about 11 years after her solo debut, The Dutchess (2006).
It wasn't as big as its predecessor, but it spawned a few popular songs such as "L.A. Love (La La)" and "M.I.L.F. $" and even featured a cameo from Axl. The album can be found on streaming services now.