Will Kate Middleton Bow to Prince William When He Becomes King?
There have been rumors floating around that Queen Elizabeth is close to retirement. Most people have already retired by age 93, but not the queen. She's still holding on strong to her royal position.
Queen Elizabeth has relinquished some duties, however. Mostly to her heirs, including her granddaughter in law Katherine, Duchess of Cambridge.
Her son, Prince Charles, will be the next to inherit the throne, if and when the queen gives it up. After him comes Prince William. That means Kate will be married to the King of England, but that doesn't necessarily mean she will be queen.
Queen Elizabeth is preparing Kate Middleton for her future role
When Prince William does eventually become king, Kate will be elevated to the role of Queen Consort. It's not the same as being the queen, but it's an important position.
It's clear that Queen Elizabeth thinks that being Queen Consort will mean a lot of responsibility. She's preparing her granddaughter in law for the role already, even though it could be decades before she ascends. The queen has been giving Kate more and more responsibilities, including over charities that are near and dear to the queen herself.
By giving Kate important royal duties, the queen is clearly preparing her to be the second-highest royal in the monarchy. She is giving Kate a taste of what she's in for. The queen wants to train her now, while she's still around to give advice.
Will Kate Middleton have to bow to the future King William?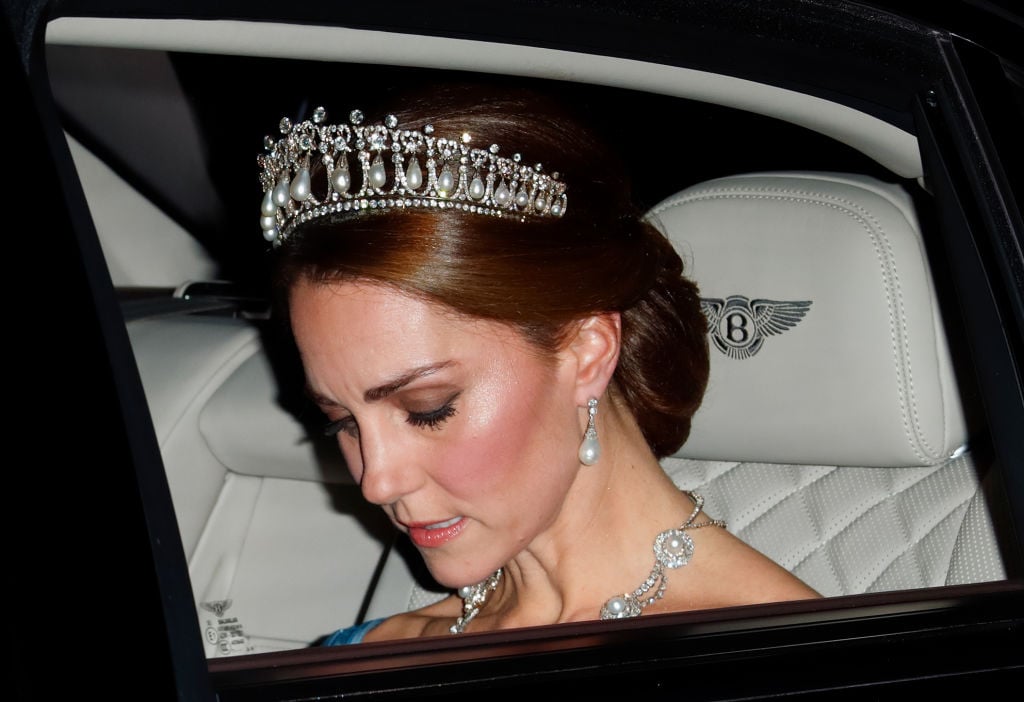 According to some royal insiders, the queen expressed misgivings about Kate joining the royal family in the beginning. She felt that Kate didn't have enough life experience to be able to handle the stress of royal life. That might be why the queen is working so hard to prepare Kate for her future.
The queen has given Kate some roles that were once hers. However, Kate isn't taking the role of queen. She will be Queen Consort, a role decidedly lower than King William, when the time comes.
As Queen Consort, Kate will be the only royal exempt from bowing her head to the future King William. A Queen Consort does not bow to the king.
With the exception of the Queen Consort, everyone must bow to the reigning king or queen. It's a royal rule.
Currently, even Prince Phillip is required to bow to Queen Elizabeth. He may not like it, but he hasn't tried to change the rules. He's not averse to foregoing tradition.
He's pushed for changes to the monarchy in the past. He asked the queen to change the name of her royal house from the House of Windsor to the House of Mountbatten.
Kate Middleton will have to bow to King William at least once
However, Kate will have to bow to her husband at his coronation. If Kate feels like bowing to her husband is too humiliating, she may be able to change things up. After all, not many modern women are subservient to their spouses, and Kate and Prince William are a modern couple.
There's precedent for the change. Princess Diana, Prince William's own mother, made a subtle but powerful change to her wedding vows. She was the first royal woman to leave out the promise to 'obey' her husband.
She was a modern woman and didn't want to promise submission to a man who should be her equal. It was the first of many steps she would take to bring royal tradition into modern times.
Kate would make just as powerful a statement by not bowing to her husband when the time comes. While others may want to recognize the monarchy, a relationship between spouses should be a relationship between equals.