Will Kate Middleton Break Royal Protocol to Respond to Meghan Markle's Interview?
Since Meghan, Duchess of Sussex's induction into the royal family, many royal fans have hoped that she and Catherine, Duchess of Cambridge would become friends, or at least allies. But unfortunately, that never really happened. Whether it came from within the monarchy or it was media driven, Kate and Meghan were quickly pitted against each other. In Meghan's recent interview with Oprah Winfrey, she revealed that Kate had made her cry leading up to her wedding day, which is contrary to the reports that had been circulating that Meghan made Kate cry. Now, Kate may be considering breaking royal protocol to respond to her sister-in-law.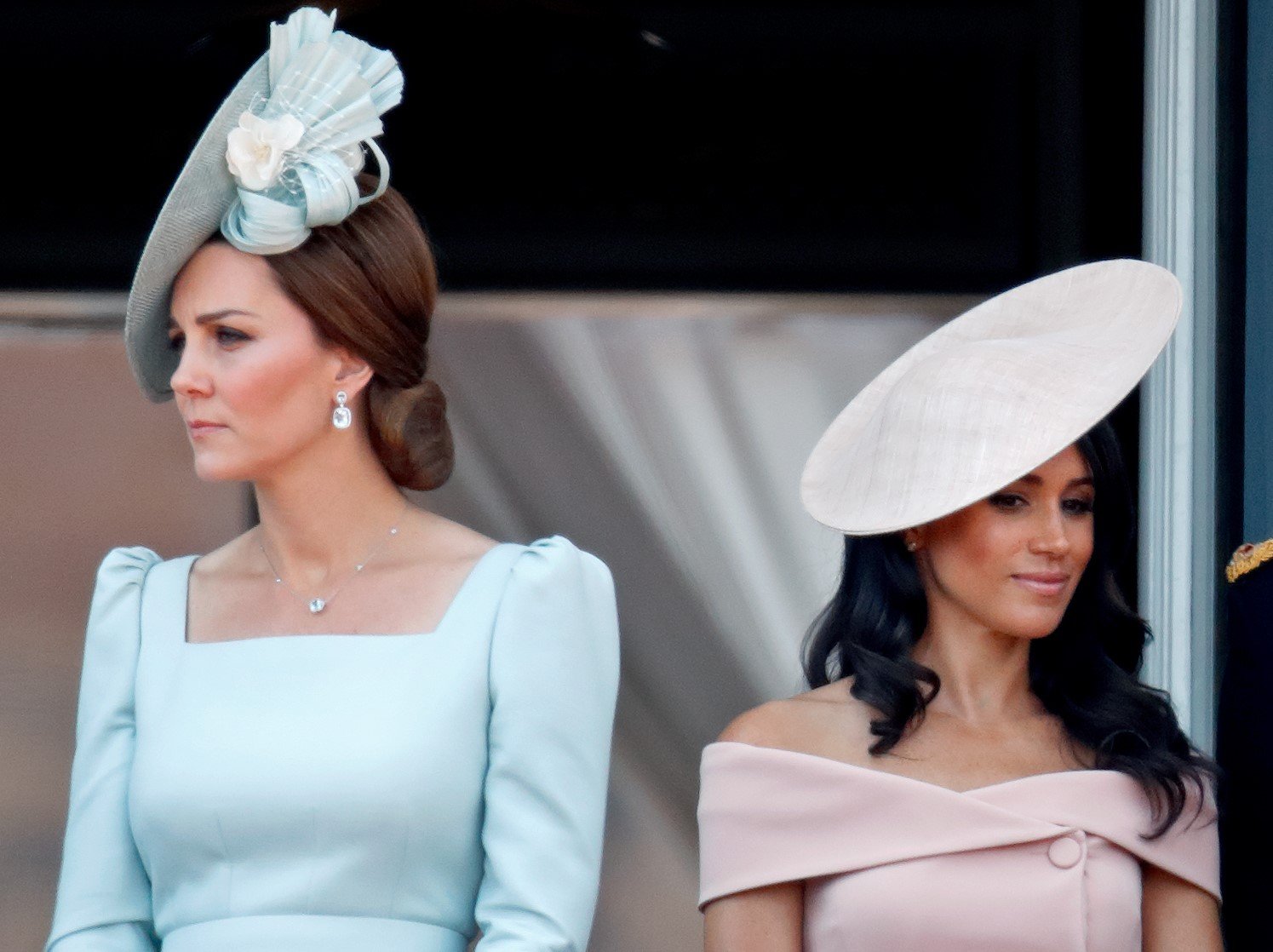 Kate Middleton made Meghan Markle cry
After Meghan's 2018 wedding to Prince Harry, stories started coming out that claimed that Meghan made Kate cry over something to do with the flower girl dresses leading up to the wedding. Meghan recently told Oprah that the story was false.
"The reverse happened," Meghan said. "And I don't say that to be disparaging to anyone, because it was a really hard week of the wedding, and she was upset about something, but she owned it and she apologized and she brought me flowers and a note apologizing, and she did what I would do if I knew that I'd hurt someone, right, to just take accountability for it. What was shocking was, what was that, six, seven months after our wedding, that the reverse of that would be out in the world."
"A few days before the wedding she was upset about something, pertaining to, yes, the issue was correct, about flower girl dresses, and it made me cry, and it really hurt my feelings," Meghan continued when Oprah asked for more information.
"I would have never wanted that to come out about her ever, even though it happened," she said.
"And I thought in the context of everything else that was going on in those days leading to the wedding that it didn't make sense to not be just doing whatever, what everyone else was doing, which was trying to be supportive knowing what was going on with my dad and whatnot," Meghan said.
The former Suits actress revealed that when the palace did nothing to refute the rumors, she realized that she wasn't going to be protected by them.
The Duchess of Sussex chose not to delve deeper into the details of the story.
"I don't think it's fair to her to get into the details of that because she apologized, and I've forgiven her," Meghan said.
Will Kate Middleton break protocol?
Kate usually follows the queen's protocol of "never complain, never explain," but according to royal sources, she's feeling compelled to respond to Meghan's accusations.
Royal expert Katie Nicholl revealed to OK! magazine that Kate "never wanted any suggestion of a rift with Meghan to come out in the press."
"Kate is so discreet and respects her personal life," Nicholl said, according to  Page Six. "You never hear about her falling out with anyone because she is very careful with how she treats others. So for this story to be circulating is very hard. Kate felt [the incident] was all sorted, so to have it brought up again was mortifying."
Kate has reportedly been struggling since the Oprah interview.
"This has been a very hard few days for Kate, but she turned up and committed to her work and duty last week," Nicholl said. "People did notice that she appeared downcast and subdued. Behind closed doors she has been saddened, disappointed and hurt."
As, according to Nicholl, Kate is "not in a position" to respond to Meghan's version of events, she probably will not break royal protocol and respond to reporters who ask questions about the incident, unlike like her husband, who told reporters the royals "are very much not a racist family."