Will Kate Middleton Have to Curtsy to Prince George When He Becomes King?
Kate Middleton married into the British royal family nearly a decade ago. Since then she has been a busy senior working member of the family and become the mother of three direct descendants to the throne. Despite her seniority, many fans wonder if Kate, Duchess of Cambridge, will have to curtsy to her own son – Prince George – when he becomes king.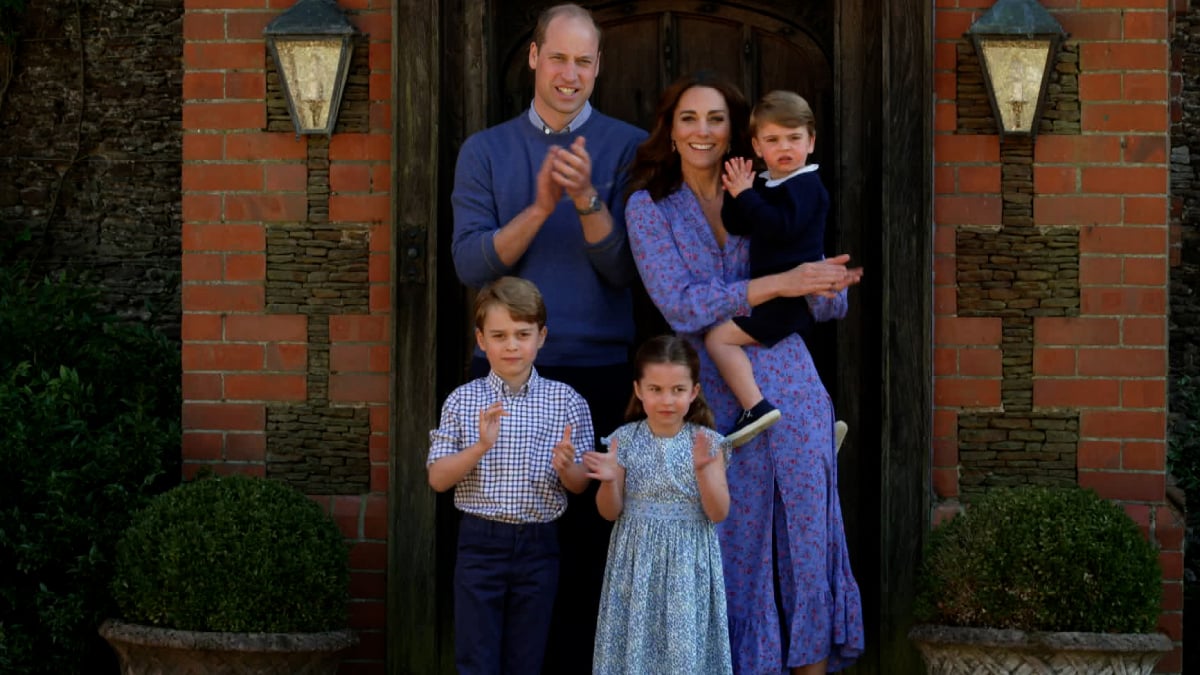 The royal family rules are tricky
According to Woman's World, there are dozens of royal rules that family members must follow. One of the most obvious is that everyone must bow or curtsy to Queen Elizabeth when she enters a room – even her husband, Prince Philip.
Royal protocol also dictates that when a royal family member has finished paying their respects to the queen, they must acknowledge the other important people in the room in a certain order.
The highest-ranking royals other than Queen Elizabeth are to be acknowledged next. After that, the rules start to get tricky.
Women who were born into the royal family are known as "blood princesses."
As a "blood princess," they rank higher than someone who marries into the family. Queen Elizabeth actually made the rule in 2005 when Prince Charles married Camilla Parker Bowles.
Kate Middleton already follows some very strict rules
After the rule change, her daughter, Anne, and Princess Alexandra were no longer required to curtsy to Camilla. Because their status as "blood princesses" outranks the Duchess of Cornwall when she is without Charles.
However, when Prince Charles accompanies Camilla, Anne and Alexandra must curtsy. Because the rules for a woman who marries into the royal family change when they are in their husband's presence.
A female royal essentially takes on her husband's status when they are together. However, when a female royal like the Duchess of Cambridge or Meghan Markle is not accompanied by her husband, her rank is lower.
If Kate and William are in a room together, the only people in the family she would curtsy to are Queen Elizabeth, Prince Charles, and Camilla. But, if Kate is solo, she must curtsy to every senior royal because her rank is lower without William.
Kate Middleton must curtsy to Prince George when he becomes king
Everyone in the royal family must bow or curtsy to the reigning monarch in a formal setting. This means that if Kate is alive when Prince George becomes king, she will have to curtsy to her oldest son during public engagements.
However, in more informal settings, the rules aren't as strict. When the Queen Mother was alive and her daughter became queen in her early 20s, she bowed to the monarch in public.
But, her equerry, Colin Burgess, wrote in his book Behind Palace Doors that the queen mother never curtsied for her daughter in private.
"They had a wonderful relationship that was built on deep affection and respect for each other," wrote Burgess. "Neither of them curtsied to the other. And if the Queen Mother said anything that her daughter found amusing, the Queen would say 'Oh mummy!' and laugh."
Kate has been praised for her "modern approach" to royal parenting. It makes sense that she would have a similar relationship with Prince George when he becomes king that Queen Elizabeth had with her mother.