Will Khloé Kardashian Ever Marry Tristan Thompson? She's Reportedly Considered It
Khloé Kardashian has been married before, and many of us watched that relationship crash and burn. Since then, Kardashian hasn't been too vocal about wanting to tie the knot again. But despite remaining mum on this topic, a recent report claims that Kardashian is open to marriage — and is even considering heading down the aisle with on-again, off-again boyfriend, Tristan Thompson.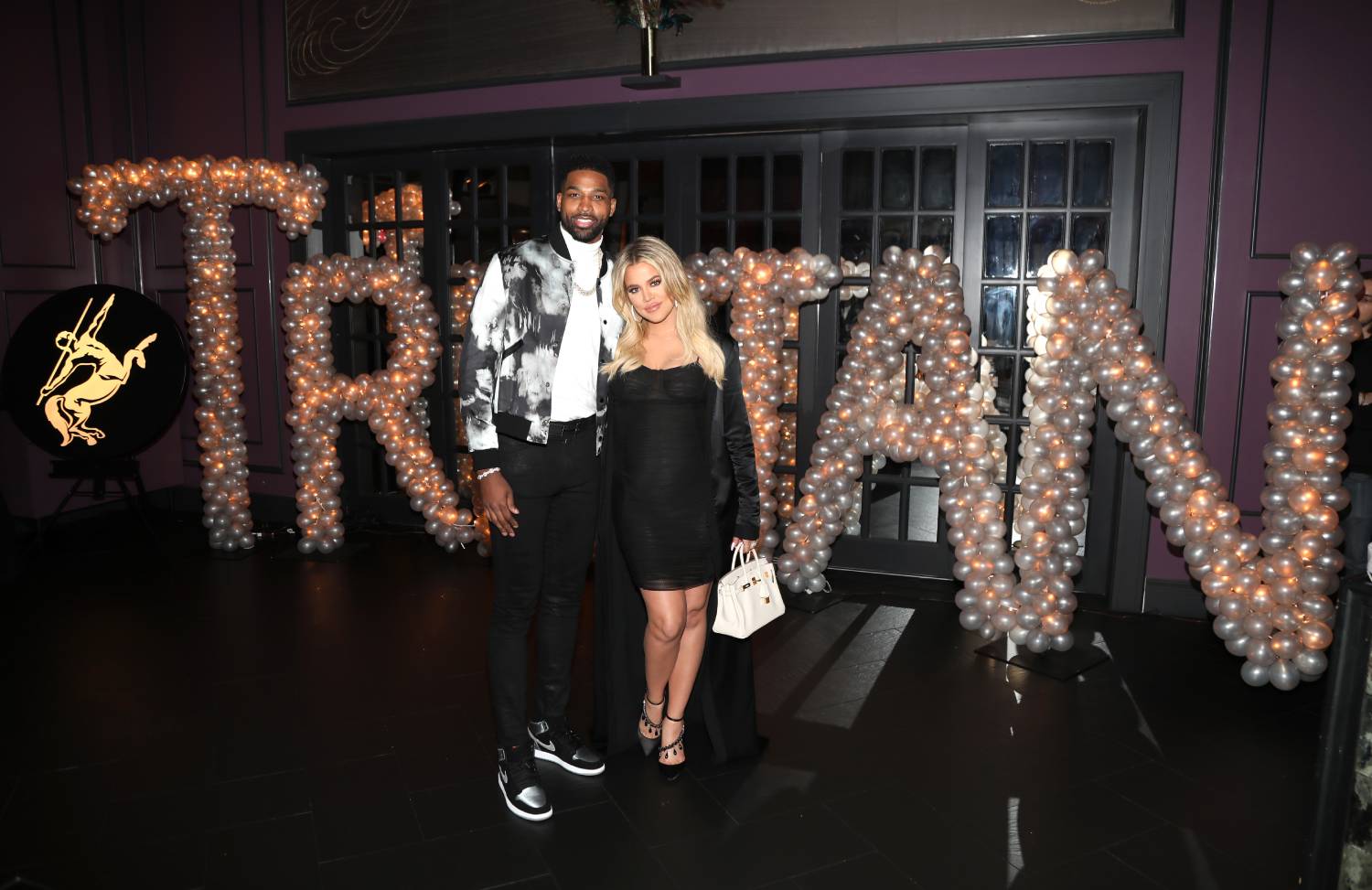 Khloé Kardashian and Tristan Thompson have reportedly talked about marriage
There's a good chance wedding bells could be ringing for Kardashian and Thompson in the near future.
Two years after the pair's relationship fell apart due to Thompson's infamous cheating scandal with Jordyn Woods, they have gotten their relationship back on track. Now, they are considering taking the next step in their romance.
According to HollywoodLife, Kardashian is 'open' to marriage with Thompson, despite their tumultuous past.
RELATED: 'KUWTK': Khloé Kardashian Feels' Pressure' To Define Her Relationship With Tristan Thompson
"Tristan has been showing her he's capable of being the man that she needs him to be and trust to help them build and grow their family which is what they both want," a source tells the outlet. "He's not trying to go out late or a [with] big group of guys where temptation could cave in. He's trying to veer away from that. There's been a lot of hot and heaviness between them and she's open to marriage with more time for him to continue proving that he's changed."
But even though the Keeping Up With the Kardashians star is considering one day tying the knot with the NBA player, he still needs to prove that he can be trusted for Kardashian to agree to marry him.
"Marriage has been a conversation…but he needs to continue overly proving himself in order for Khloe to continue taking that next step," the insider continued. "Not just for her, but for True [Thompson], their future family and the rest of her family."
Khloé Kardashian and Tristan Thompson are on the same page when it comes to their future
In addition to being open to marriage, Kardashian is also ready to have a second child with Thompson.
In a sneak peek at the 20th and final season of KUWTK, Kardashian sits down with Thompson to discuss the idea of expanding their family.
"Being in quarantine with [True], I felt bad. She had no friends, she had nobody, because they were isolated from each other. True is getting older. I just feel like it's now time to have another kid," the Good American founder tells Thompson, which he didn't hesitate to agree to.
RELATED: Why Khloé Kardashian Is Still 'Hesitant' About Her Relationship With Tristan Thompson, Despite Their Reconciliation
Kardashian started the process of freezing her eggs last year and noted that she will need Thompson's help in order to create an embryo.
"We have to line it up with your schedule so I can make embryos with my frozen eggs," she tells him in the sneak peek. "I think I'm ready to do the whole pregnancy thing again. This process might take time, I have no idea. I think start the process, at least be prepared. I think it's going to work."
Conceiving a child together is currently a "big priority" for Kardashian and Thompson as they want to give True a younger sibling sooner rather than later.
"She wants a huge family and Tristan's totally on that same page. They see each other whenever they can," a source tells HollywoodLife. "More kids has definitely been a big conversation between the two of them."
So far, neither celebrity has further commented on their future plans. But based on the KUWTK trailer and the latest media report, it seems that Kardashian and Thompson have a lot to look forward to!