Will Kim Kardashian West and Kanye West Spend Christmas Together Despite Living 'Separate Lives'?
Kim Kardashian West and Kanye West are known for going all out for Christmas. Not only do they decorate every inch of their lavish Los Angeles compound, but they also shower each other and their four children with over-the-top gifts, making every Christmas just as memorable as the last.
However, these days, it's unclear if KimYe will even ring in the holiday season together as they are still experiencing issues within their marriage. So, what we want to know is: Will Kardashian West and West spend Christmas 2020 together as a family, or will this be the first year they spend the holidays apart? Here's what we know so far.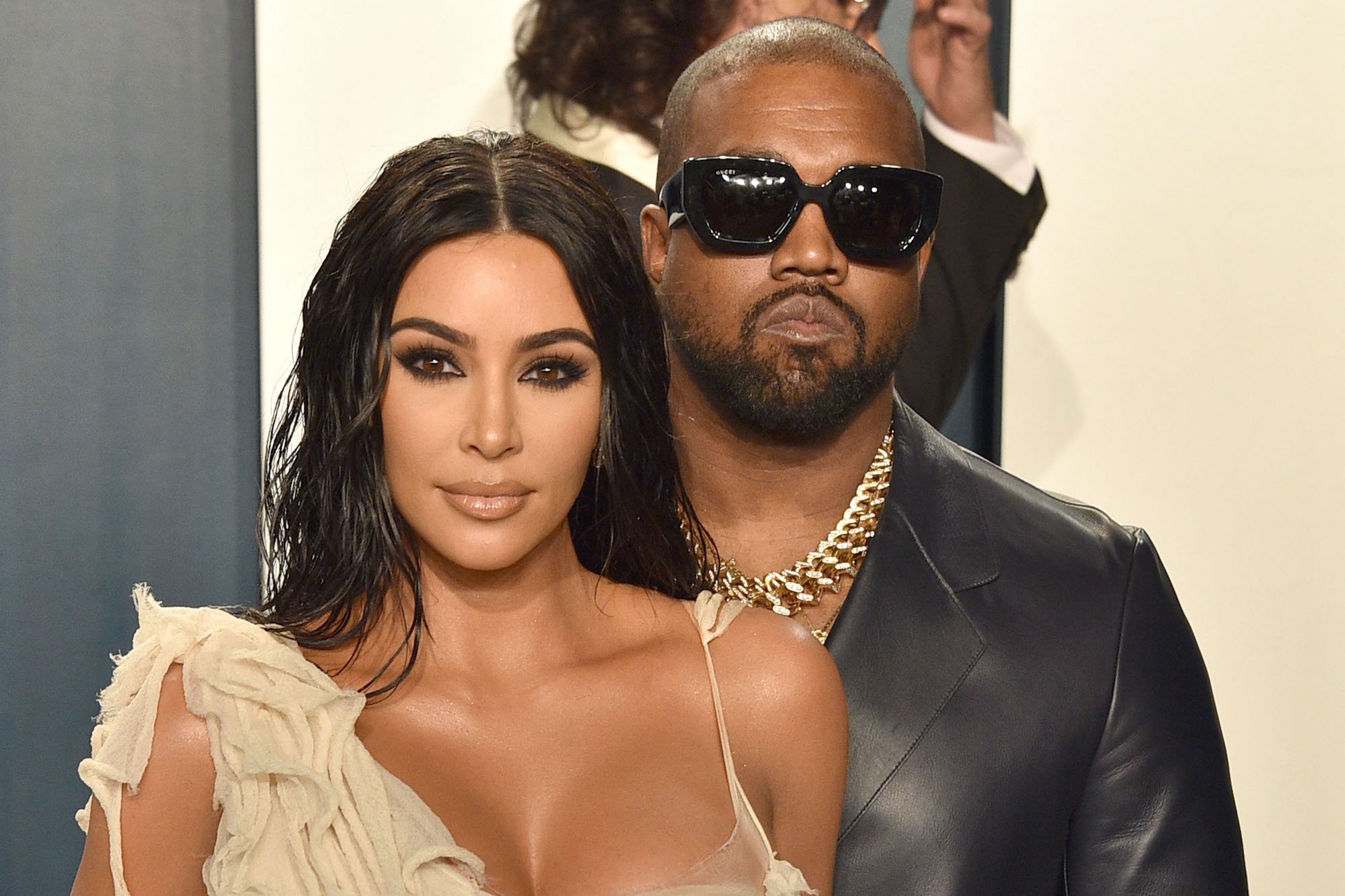 Kim Kardashian West and Kanye West's marriage hit a rough patch in 2020
For years, it seemed as though Kardashian West and West were a match made and heaven and would be together until the end of time. However, tensions have been rising between the couple lately, and at this point, we're not too sure what the future has in store for their marriage.
Though Kardashian West and West have weathered divorce rumors in the past, speculations surrounding the pair ending their relationship went into full swing this past summer.
Following the rapper's controversial presidential rally in July — where he revealed personal information about their family — it was rumored the Keeping Up With the Kardashians star was at her wit's end with her husband and was considering divorce.
But the drama didn't stop there.
West, who reportedly has bipolar disorder, claimed on Twitter that Kardashian West and her mother Kris Jenner were trying to "lock [him] up with a doctor." He also alleged that he has been looking to divorce the reality star since 2018.
But despite West putting his wife on blast, Kardashian West defended her husband on social media, noting that he was just dealing with mental health issues.
West eventually apologized to Kardashian West for his actions on Twitter.
Kim Kardashian West and Kanye West are currently living 'separate lives'
Following his controversial tweetstorm, Kardashian West and West decided to take some time away from the spotlight to work on their marriage.
Together with their four children — North, Saint, Chicago, and Psalm — the couple headed overseas to spend some much-needed family time together and appeared to have really enjoyed themselves.
A few weeks later, the Wests took a trip to Colorado, but this time, they were accompanied by the Kardashian-Jenner family.
"The couple has been spending a lot of quality time together with their kids and family," a source told Entertainment Tonight. "They've been trying to spend time in places that are slower or more calm like Colorado so they can enjoy their time without worrying about paparazzi or fans interrupting."
Though these trips allowed them to work on their marriage, things at home still hadn't gotten back to normal as the pair reportedly lived in separate states.
Today, they are still living "separate lives" but have continued putting in the work to get their marriage back to a good place.
But despite having gotten back on good terms with each other during Kardashian West's 40th birthday celebration in October, insiders claim the pair are still experiencing difficulties in their marriage.
Will KimYe spend Christmas together this year?
With Kardashian West and West still struggling in their marriage, we can't help but wonder if this will affect their family dynamic this upcoming holiday season?
Though the pair have sparked divorce rumors on more than one occasion and are living in separate states it has recently been reported that they plan to stay married for the time being for the sake of their children.
"She's in L.A. most of the time and he's spending most of his time as secretly as possible in Wyoming with a team around him," an insider tells HollywoodLife. "He's there as much as he can be and loves it there. They both seem happy doing whatever it is that they're doing and the kids are as well."
As for the couple's Christmas plans, those are still up in the air. But, since it's been revealed that they're on the same page when it comes to raising their kids as they live separate lives, Kardashian West and West will likely spend the holidays together as a family in either California or Wyoming.
Ultimately, we'll have to wait another few weeks to find out what the Wests have planned for the holiday season. But if we had to guess, the couple's 2020 Christmas will be just like the ones before: filled with fun, laughter, and a whole lot of love.