Will Marvel Fans Get To See the Return of Captain America In 'Doctor Strange 2'?
The introduction of the multiverse to the Marvel Cinematic Universe has fans hoping for a Captain America (Chris Evans) cameo in Doctor Strange 2. Benedict Cumberbatch's second stand-alone film in the MCU, Doctor Strange in the Multiverse of Madness, has sparked a lot of theories about which superheroes will appear, and some Marvel fans are convinced that Cap could make a big return in the film. What are the chances that Evans reprises his role in Phase 4 of the MCU?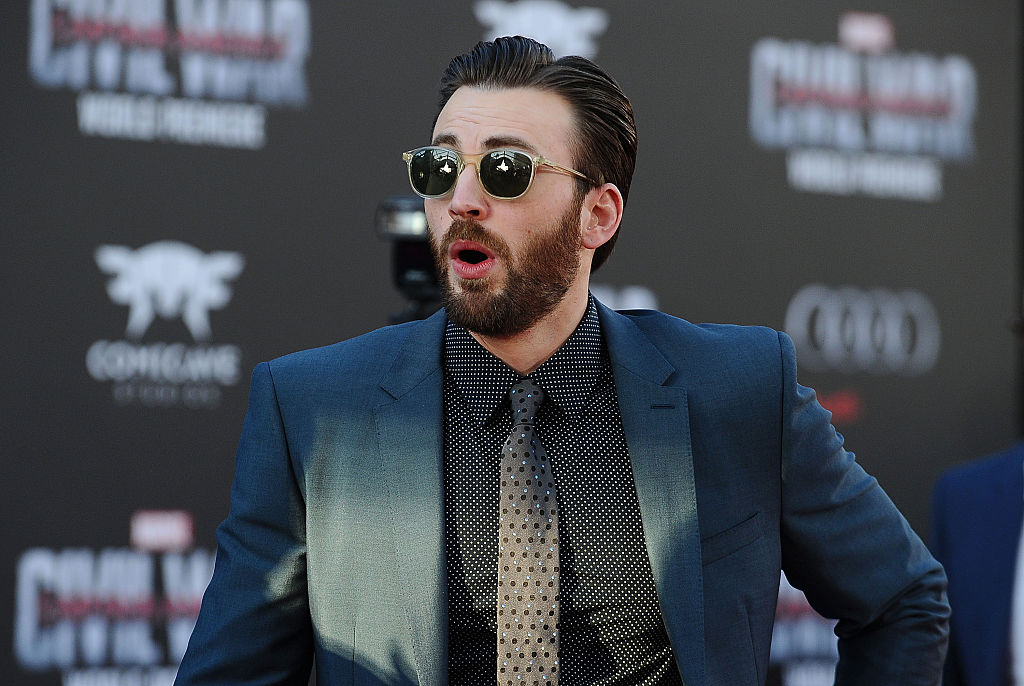 'Doctor Strange 2' will explore the multiverse
Doctor Strange in the Multiverse of Madness is not the first Marvel movie to explore the idea of a multiverse. The concept was hinted at in Avengers: Endgame and teased in Spider-Man: Far From Home. But the first movie to really dive into the multiverse was Spider-Man: Into the Spider-Verse.
The animated film explored the Miles Morales storyline and featured characters from different universes. Marvel is expected to expand this notion of the multiverse in Doctor Strange 2, details of which have been kept tightly under wraps.
But if the studio sticks with the concept that was presented in Into the Spider-Verse, then there is a good chance that we'll see some familiar faces return in Doctor Strange 2.
Marvel has not confirmed which characters will appear in Cumberbatch's upcoming movie, but that has not stopped fans from speculating.
These new Marvel characters could be introduced in 'Doctor Strange 2'
When it comes to new characters, there are plenty of heroes and villains that could make their way to the MCU in Doctor Strange 2. While nothing official has been confirmed here is a quick look at which characters are due for an appearance.
Inside sources believe that Strange will be forming his own little team of Marvel heroes in Doctor Strange 2. This is similar to what Thor (Chris Hemsworth) did in Thor: Ragnarok.
If that happens, then Marvel fans might see characters like Clea, Brother Voodoo, and Namor pop up in the sequel. All of these heroes have abilities in the magical realm and would be super useful if Strange is trying to square things away in the multiverse.
There are also rumors that Nightmare is going to be the main villain in Doctor Strange 2. The character is expected to create problems for Scarlet Witch (Elizabeth Olsen), in WandaVision, and possibly even turn her into an antagonist for Strange.
Will Captain America return?
According to We Got This Covered, the inclusion of the multiverse in Doctor Strange 2 opens the door for old Marvel characters to make a return in a big way. This includes Captain America, who retired in Avengers: Endgame.
With Cap being an old man now, the multiverse is the only real way to bring him back. The only catch is that Captain America in the multiverse will be slightly different from the version we have grown to love.
There is no telling how different Marvel will make the new Cap, but it definitely provides an opportunity to explore new elements of the character.
Evans, of course, has not commented on the rumors about his returning to the MCU. Doctor Strange 2 is not due in theaters until 2021, so filming will likely start in the coming months. Hopefully, we will learn more as production kicks into gear.
'Doctor Strange 2' will see the return of this Marvel character
While fans continue to speculate about which characters will appear in Doctor Strange 2, inside sources claim that Chiwetel Ejiofor will be back as Mordo.
As Marvel fans will recall, Mordo was in the first Doctor Strange movie, though he served as an ally to Strange and the Ancient One. In fact, Mordo and Strange fought together to take down Kaecilius. But by the end of the movie, Mordo had a falling out and left the world of sorcery behind.
In the post-credits scene, Mordo is shown talking about how there are "too many sorcerers" in the world, alluding to his return as a villain. Ejiofor has not confirmed his involvement in the upcoming movie.
Marvel's Doctor Strange in the Multiverse of Madness is scheduled to premiere in theaters on May 7, 2021.