Will Olivia Jade Be the Next Celebrity to Join Kylie Jenner's Inner Circle?
There aren't too many people in this world who can say they're cool with Kylie Jenner, but Olivia Jade Giannulli can.
The YouTuber/ makeup guru can now count herself among the popular influencers who have gotten the chance to rub elbows with the reality star and her exclusive circle of friends while attending an A-list event.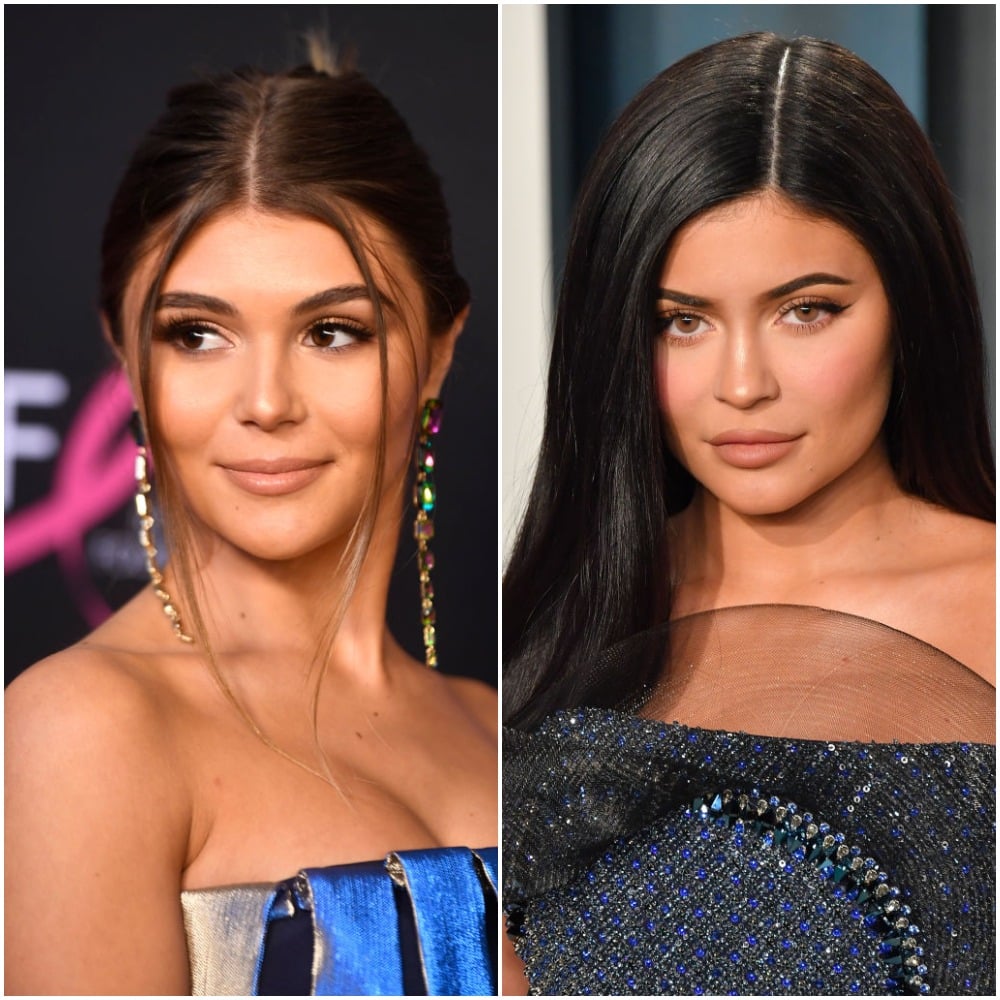 Though Jenner and Giannulli only hung out for a few hours, it appears that they had a great time together and got on so well that there's a good chance the reality star could be adding the influencer to her inner circle sometime soon.
Giannulli had an epic girls night with Jenner and her friends
After the year she's had, Giannulli could use all of the friends she can get, and what better friend to have than Jenner?
On Feb. 10, the influences crossed paths while attending the launch of Jenner's ex-assistant and close friend, Victoria Villarroel's new lingerie collaboration with Oh Polly at an upscale restaurant in Los Angeles.
The two women were joined by Jenner's other BFF, Stassie Karanikolaou, to celebrate Villarroal's new career milestone and onlookers report that the women got along great.
"Olivia Jade was super friendly with all the girls. She arrived with Stassie early in the night around 9 p.m. and said she was happy to be there and support Victoria," a source told People. "Victoria and Kylie were seated across from Stass and Olivia. They chatted a bit over dinner and interacted as a group."
It turns out that Jenner, Giannulli, and Karanikolaou had the ultimate girls outing while showing their support for Villarroal — spending the majority of the night laughing and just enjoying each other's company.
"The girls drank specialty drinks and chatted and toasted to Victoria throughout the night," the source continued.
This outing marked one of the first public appearances the 20-year-old has had since that shocking college admissions scandal that her parents, Lori Laughlin and Mossimo Giannulli, found themselves caught up in.
After the couple was charged with conspiracy fraud, conspiracy to commit money laundering, and conspiracy to commit bribery for attempting to get their daughters accepted into the University of Southern California, the YouTuber has remained out of the public eye.
Following many months of staying under the radar, Giannulli made her comeback to the limelight by returning to YouTube in December to post new videos for fans.
Jenner and Giannulli could become BFF's in the near future
While this was the first time Jenner and Giannulli crossed paths, there is a chance this could be the beginning of a budding friendship.
Seeing as though they share mutual friends and got along swimmingly at Villaroel's launch party, we don't see a reason why these two wouldn't become besties later down the line.
In addition to all of that, Jenner and Giannulli both know what it's like to be at the center of a highly publicized scandal and could bond over that if they keep this friendship going.
Right before Giannulli found her life turned upside down due to that college admissions scandal, Jenner experienced the ultimate betrayal when her former BFF, Jordyn Woods, allegedly hooked up with Khloé Kardashian's boyfriend, Tristan Thompson, in February 2019.
With both of them knowing first-hand what it's like to deal with public scrutiny, Jenner and Giannulli have a lot more in common than just the same friends.
Though it's still too early to tell if this friendly outing will turn into a long-standing friendship, we're convinced that it's only a matter of time before the YouTuber becomes part of the makeup mogul's circle of influencer besties.