Will Prince Harry and Meghan Markle Move To the U.S. After the Presidential Election?
When Prince Harry and Meghan, Duchess of Sussex announced that they were "stepping back as senior royals" they stated that they would be spending time in "North America."
The couple never pinned down an exact location, however, many royal fans believe they are going to end up rubbing elbows with Hollywood's elite in Meghan's hometown. But do their plans depend entirely on the 2020 presidential election?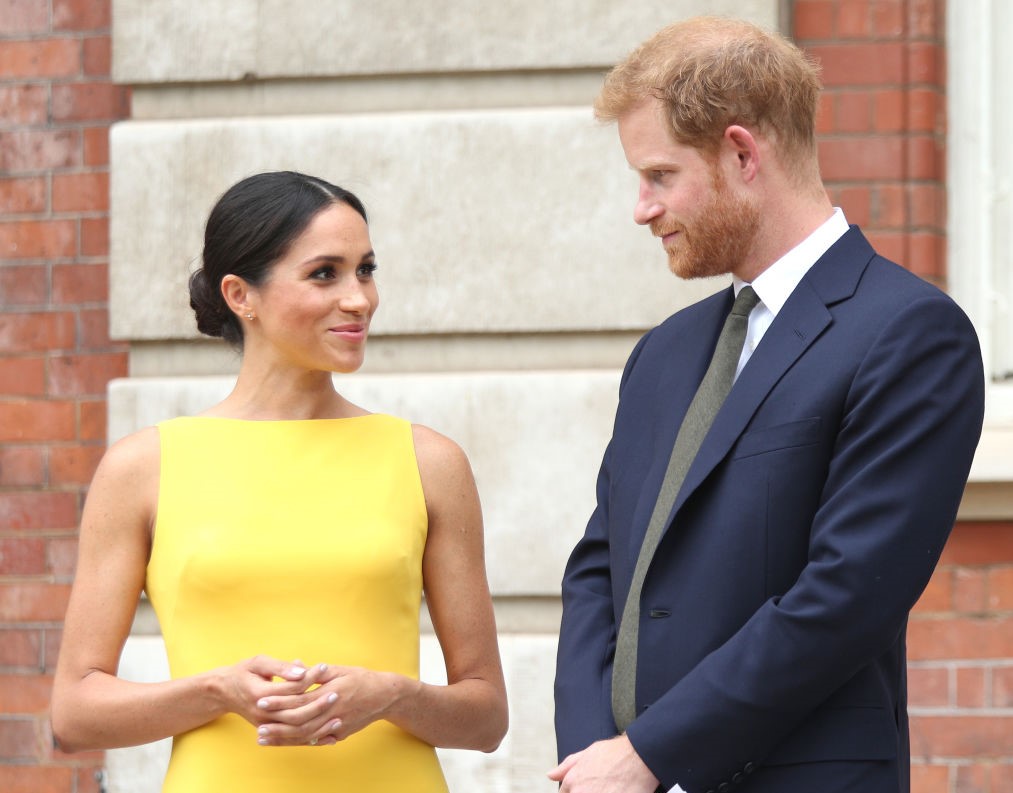 The duke and duchess are currently staying in Canada
Currently, the Duke and Duchess of Sussex along with little Archie, are staying at a $14 million mansion located on picturesque Vancouver Island, British Columbia. There have even been rumblings that they are house hunting in the area.
One realtor told The Sun that the former actress has her eye on a $35 million waterfront property.
"Meghan has expressed an interest in this beautiful house," the realtor told the publication. "It would be perfect for her, Harry and little Archie. The neighborhood is known as a haven for wealthy people and has a very laid-back atmosphere. I'm sure they would be very happy there, and they would be welcomed with open arms."
There are reports that they are planning to move to Los Angeles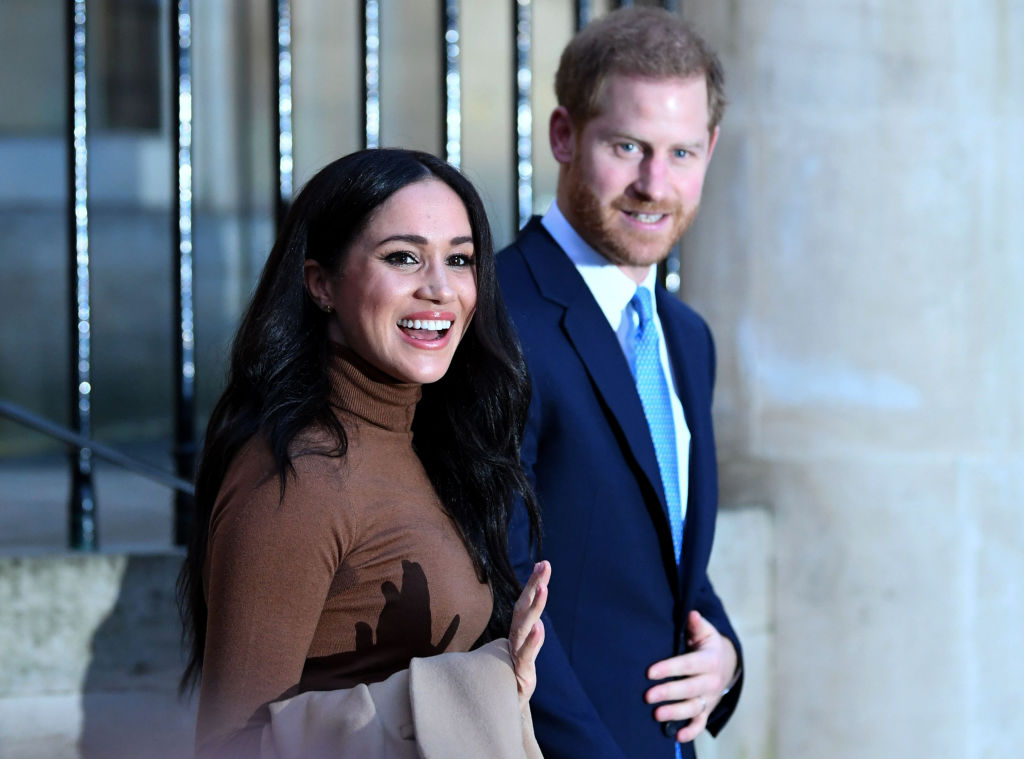 Apparently, Canada isn't the only spot where the prince and former actress are looking for a home. Many reports are swirling that the pair have been checking out places in Los Angeles as well.
Sources have repeatedly said that moving to L.A. is their goal in the future. According to People, the Sussexes will "likely have houses in both places."
The City of Angels is where Meghan is originally from and where her mother, Doria Ragland, still lives today. Therefore, it makes sense that the couple would move there so that Archie could be close to his grandmother, especially considering the rest of his family is now over 4,000 miles away.
However, Meghan and Harry aren't ready to head to Tinseltown just yet. Their future plans reportedly rest on the outcome of the upcoming presidential election.
Will Meghan move back to the U.S. if Donald Trump is re-elected?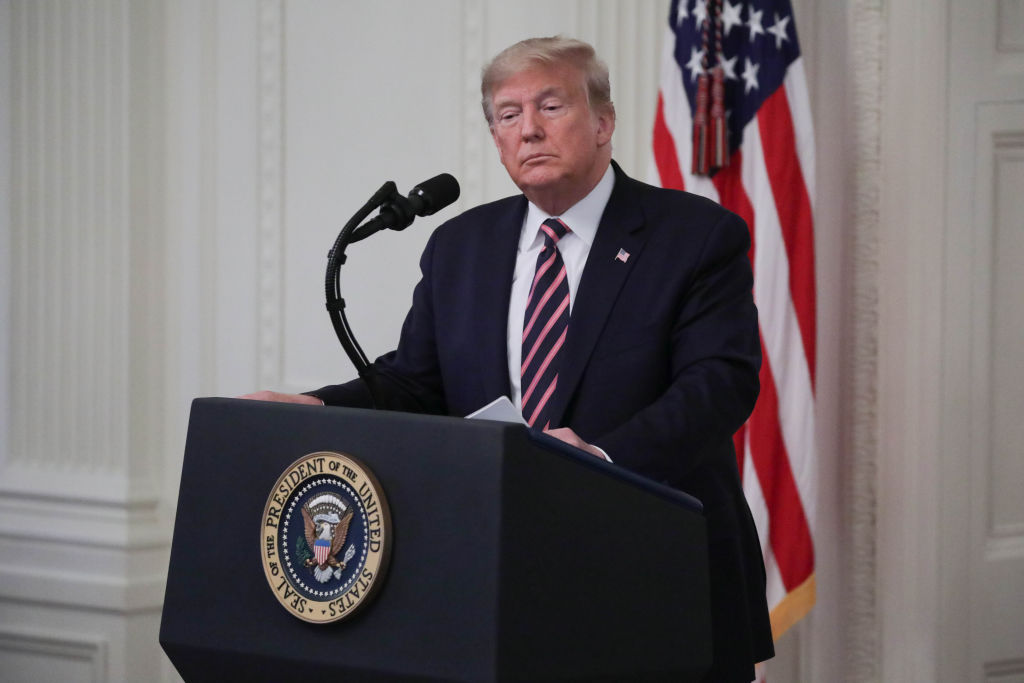 It's no secret that the duchess is not a fan of Donald Trump. In 2016, Meghan called him "divisive" and "misogynistic." Prior to a trip to the U.K., the POTUS was asked if he was aware of her statements.
"I didn't know that, no," he responded. "I hope she's OK. I did not know that, no. A lot of people moving here, so what can I say? No, I didn't know that she was nasty."
There was no showdown between Meghan and Trump when the president was in the U.K. since the Suits alum happened to be on maternity leave at the time.
"There have been rumors about whether or not the election in America, that is Trump seeking re-election, could be a factor [in moving to the U.S.]," Canadian royal correspondent Lainey Lui said on the Heir Pod podcast. "After speaking to some of the people who knew Meghan before Harry, and her views on the person who runs the U.S., there is a weight to both of them wanting to avoid the U.S. in the short-term and seeing what happens pending the election."
The question then becomes: If Trump gets re-elected will they move to the U.S.? That doesn't seem likely but the Sussexes have surprised everyone before so it's possible. We'll find out for sure in November.
Read more: Will Prince Harry and Meghan Markle's Problems With the Press Be Solved Now That They Are No Longer Senior Royals?