Will Prince Harry and Prince William Reunite for This Royal Event?
It's no secret that Prince Harry and Prince William aren't exactly on the best of terms. They've always been different but it seems that lately their differences and circumstances have caused the rift between them to grow. Now that Harry is living in America and William is still in the UK, physical distance has also been added to the list of things keeping them apart. But could this royal event be just what the brothers need to come together again?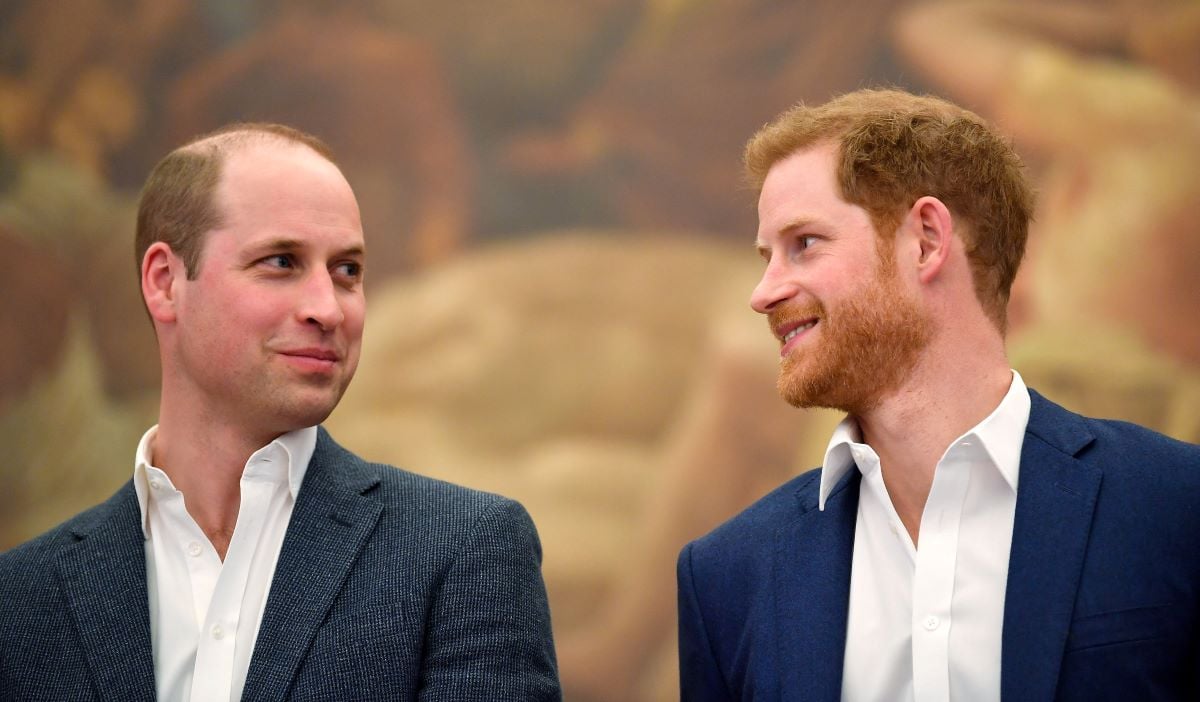 What happened between William and Harry?
The brothers hadn't exactly been best friends before Meghan, Duchess of Sussex came onto the scene but the speed of Harry's relationship with her definitely made matters worse.
According to royal reporters Omid Scobie and Carolyn Durand's new book Finding Freedom, William suggested that Harry may have been moving too fast in his relationship with Meghan. He tried to caution his brother and make sure he wasn't "blinded by lust."
"'Don't feel you need to rush this,' William told Harry, according to sources. 'Take as much time as you need to get to know this girl,'" the excerpt obtained by Entertainment Tonight reads.
But instead of slowing down, Harry sped up. He took Meghan to Africa on his third date and was already in love with her within the first three months of dating her.
Before Meghan came into the picture, Harry used to visit Prince George and Princess Charlotte often but those visits stopped by the summer of 2017. Catherine, Duchess of Cambridge also took William's side.
"Though it was not necessarily her responsibility, Kate did little to bridge the divide," the book claims. "She was fiercely loyal to her husband and his family."
RELATED: How Being Isolated From the Royal Family Has Changed Prince Harry and Meghan Markle's Relationship
Related post url: 
And after Prince Harry and Meghan got married in 2018, the issues between the brothers only solidified.
"William and Kate's feelings seemed obvious to the Sussexes that summer and beyond," the book reads. "Among all the friends and family Harry and Meghan hosted at their house in Oxfordshire between May 2018 and March 2019, the Cambridges failed to visit."
Prince Harry admits to issues
Prince Harry and William usually don't speak on personal matters, especially not feuds between them, but in the documentary Harry & Meghan: An African Journey, Harry admitted that he and his brother weren't on the best of terms.
"Inevitably stuff happens," he said." But we're brothers, we'll always be brothers. We're certainly on different paths at the moment. I'll always be there for him and as I know, he'll always be there for me. We don't see each other as much as we used to because we're so busy but I love him dearly."
RELATED: Meghan Markle Is Completely 'Embarrassed' by Jessica Mulroney's White Privilege Scandal, Source Reveals
Related post url: 
Will Prince Harry and William reunite?
Since their mother's death, Harry and William have remained close to her family. Earlier this week, it was announced that Lady Amelia Spencer had gotten engaged to her boyfriend of 11 years Greg Mallett. As Spencer is William and Harry's first cousin it only makes sense that they would show support for her and attend the wedding. Spencer attended William's wedding. But given the travel restrictions of the coronavirus (COVID-19) pandemic, Harry and Meghan may not be able to return to the UK for the nuptials.