Will Prince Harry and Meghan Markle Name Their Daughter After Princess Diana? Expert Predicts Another Name Connected to Duke's Mother
During Prince Harry and Meghan, Duchess of Sussex's bombshell interview with Oprah Winfrey the pair revealed they are expecting a baby girl. The news had fans wondering if they would name their daughter after Harry's mother Princess Diana.
Here are those odds and why one royal source claims it's "highly unlikely" that the couple will name their daughter after the late princess. Plus, an expert picks another name they could give the baby that is connected to Diana.
Odds the Sussexes will name their daughter after Harry's late mother
Hello! noted that several bookies including Coral, Betfair, and OddsMonkey have placed Alice, Abigail, and Allegra as some of the favored girl's names. It's believed that Harry and Meghan may want their second child's name to start with an "A" just like Archie's.
Diana is also a popular choice as well. Shortly after the interview aired, bookie's odds on the Princess of Wales' first name skyrocketed.
Spokesman Peter Watton said: "It was only last month that we saw Diana at 10/1 to be the name of Harry and Meghan's second child, currently the odds are 4/1 meaning the bookmakers think the name of Harry's late mother is looking increasingly likely."
RELATED: The Heartbreaking Thing Prince Harry Saw Before He Knew Prince Charles Was Cheating on Princess Diana With Camilla
Source says it's 'highly unlikely'
However, despite those odds, a royal source has claimed that Meghan and Harry naming their daughter after Diana is not likely.
 "They are highly unlikely to call their daughter Diana," the source told Page Six. "Their biggest concern is that it would make her a bigger target for the media, and considerably increase public interest in the child's life. Whatever anybody thinks, Harry and Meghan do value their privacy and want to shield their children from the intense media pressure they have endured."
The insider added that the couple "fear" sharing a name with the People's Princess "would place too much pressure on the child and make everything difficult, from enrolling her in school to travel. And they want her to find her own way in life."
Another royal is named after Princess Diana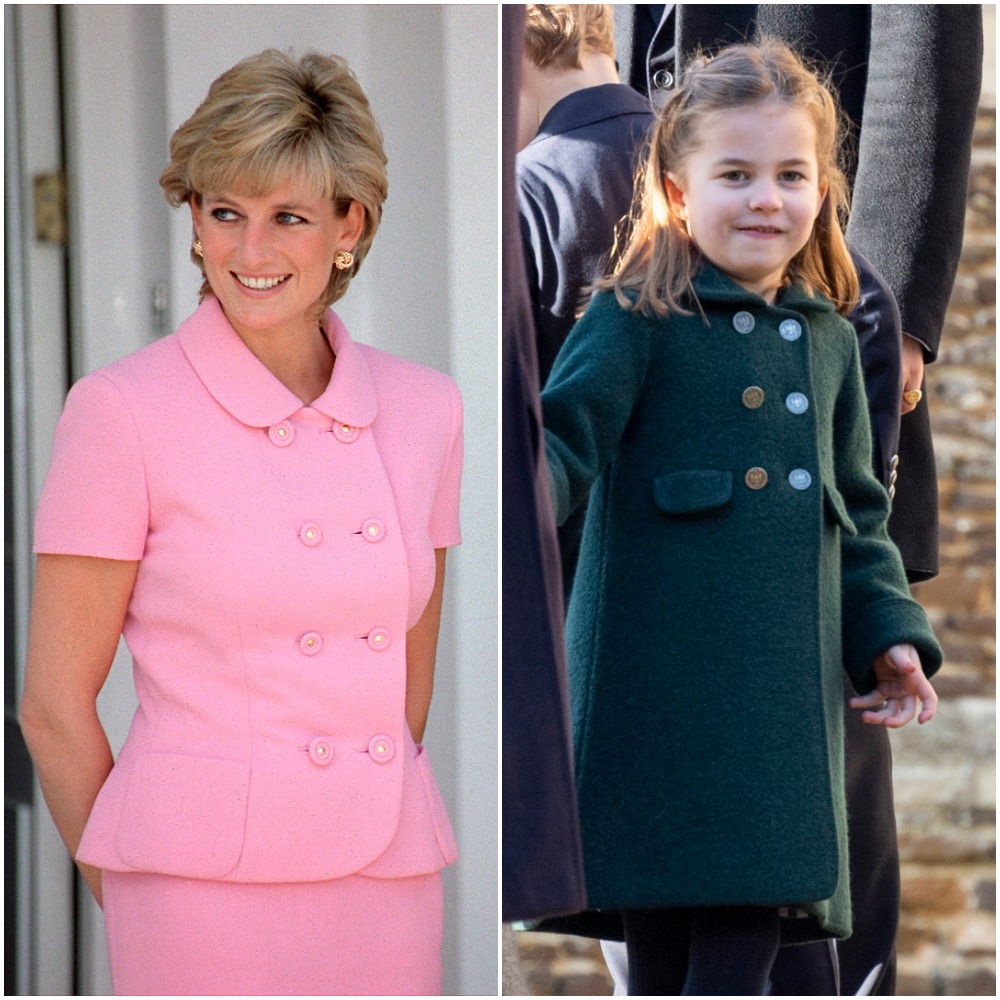 Prince William and Catherine, Duchess of Cambridge's daughter Princess Charlotte is named after her paternal grandmother.
Will and Kate's daughter's full name is Princess Charlotte Elizabeth Diana. Her middle names are nods to her great-grandmother, Queen Elizabeth II, and the Duke of Cambridge's mother.
Charlotte's first name is a family name as well. Not only is it the female version of her grandfather Prince Charles' name but it's also the same middle name as Kate's sister, Pippa.
Royal expert, Sophie Kihm told Today that she believes that Sussexes could pick other names connected to Diana to give their daughter. Kihm predicted one of those could be "Spencer," which is Diana's maiden name.