Will Princess Beatrice Lose Her Claim to the Throne When She Marries Edoardo Mapelli Mozzi?
Princess Beatrice will exchange vows with Edoardo Mapelli Mozzi in 2020 — but will her nuptials change her claim to the throne? Mozzi's family hails from Italy and has close ties to the Catholic Church. The royal family has strict laws against Catholicism — raising questions about how the marriage will affect Beatrice's position in the line of succession. Here's a look at Princess Beatrice's upcoming wedding and what will happen when she and Mozzi tie the knot.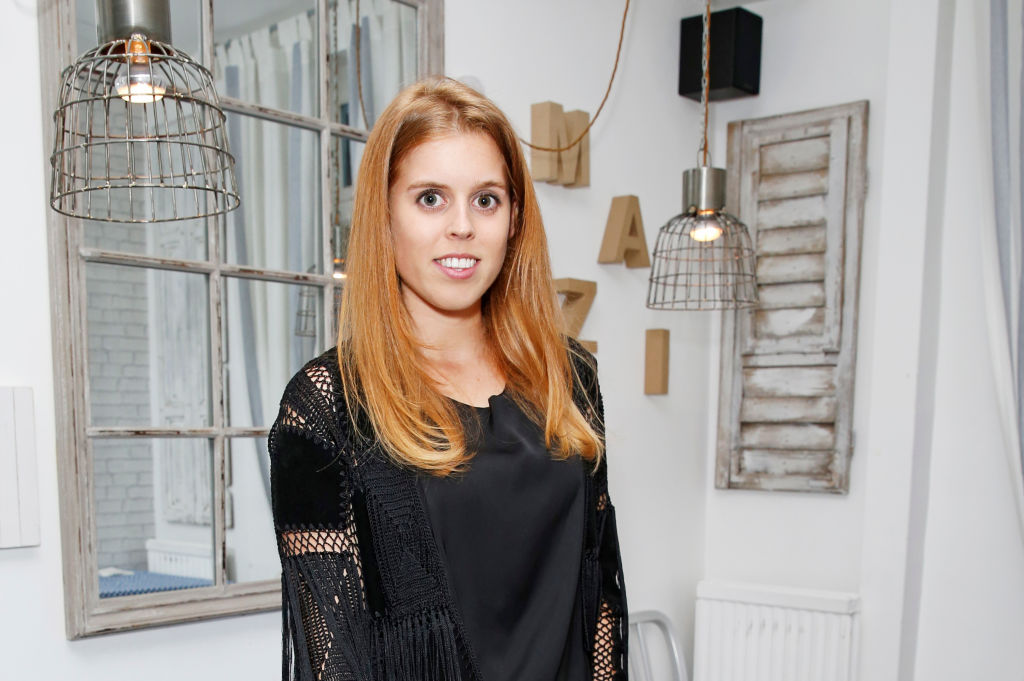 Will Princess Beatrice lose her claim to the throne?
Mozzi's family is from a region in northern Italy that is predominantly Catholic. This has led to questions about what would happen if Beatrice married someone from the Catholic faith.
If Princess Beatrice tied the knot with a Catholic man, she would be the first to do so in the royal family without losing her spot in the line of succession — but that does not mean she is forbidden to marry a Catholic.
In 2013, the Succession to the Crown Act came into effect, allowing anyone in the line of succession to marry someone with a Catholic background.
According to Express, the act frees Princess Beatrice to marry a Catholic man without giving up her royal titles. That said, it would still be a huge deal if that happened because Beatrice would be making history by bringing someone of the Catholic faith into the royal family.
Is Mozzi Catholic?
The biggest question, of course, is whether or not Mozzi is actually Catholic. Despite his family's ties to the Catholic Church, it does not appear as though Mozzi adheres to that branch of Christianity.
The office of Princess Beatrice's father, Prince Andrew, recently issued a statement regarding Mozzi's religion. The statement revealed that Mozzi is actually Anglican, though we still do not know if he was baptized into the church or not.
To back up these claims, Mozzi's mom and dad, Alessandro and Nicola "Nikki" Burrows, tied the knot in Church of England. This suggests that the Mozzi's family is not Catholic, which is likely a relief for the rest of the royals.
If Mozzi's Anglican baptism is in question, he and Princess Beatrice may have one performed ahead of their wedding. Prior to their weddings, Kate Middleton and Meghan Markle also got baptized before they exchanged vows with Prince William and Prince Harry, respectively.
Where is Princess Beatrice in the line of succession?
Regardless of Mozzi's religious upbringing, Beatrice will retain her spot in the royal line of succession after her wedding.
Beatrice is currently ninth in line to the throne following Prince Charles, Prince William, Prince George, Princess Charlotte, Prince Louis, Prince Harry, Archie Harrison, and Prince Andrew. She will continue to get bumped down the line once William's children start families of their own or if Harry and Meghan have any more kids.
Because Princess Beatrice is so far down the line of succession, she did not have to get Queen Elizabeth's permission to marry Mozzi.
The 2013 act only requires the first six people in line to the throne to get Her Majesty's blessing. When Beatrice's sister, Princess Eugenie, tied the knot with Jack Brooksbank in 2018, she also did not have to ask Queen Elizabeth.
Inside Beatrice's wedding plans
With Beatrice free to marry whomever she pleases, fans are looking forward to another royal wedding – well, sort of.
There has been a lot of talk about Princess Beatrice's wedding in recent weeks, with many fans saying they should dial things back in light of her father's controversial interview.
A few weeks ago, Prince Andrew attempted to clear his name and agreed to talk in public about his ties with the disgraced financier Jeffrey Epstein. But instead of making things better, the interview exposed the royal family to yet another scandal. It also led to Andrew stepping down from his royal duties.
Despite the scandal, inside sources say that the royals have agreed to allow Beatrice and Mozzie to throw a lavish engagement party. The event is scheduled to take place inside the Chiltern Firehouse, which is one of London's most popular venues for this sort of thing.
That said, Princess Beatrice has not announced an official wedding date, though the ceremony is expected to happen sometime next year.