Will Princess Charlotte Be the Next Princess Royal? Some Experts Don't Think So
In the royal family, official titles are a way to show a family member's ranking. The heir apparent receives the Prince of Wales title, the Duke of Cornwall belongs to the monarch's oldest son, and most royal men become dukes upon marriage or majority. However, princesses rarely receive title changes — unless they are the Princess Royal.
Princess Royal is a title used to describe the eldest daughter of the monarch. Right now, Princess Anne (Prince Charles' sister) holds the title. However, Princess Charlotte might one day take over and receive the official Princess Royal title. That said, it could be a while before Princess Charlotte's name changes to Princess Royal, and she could receive an entirely different name instead.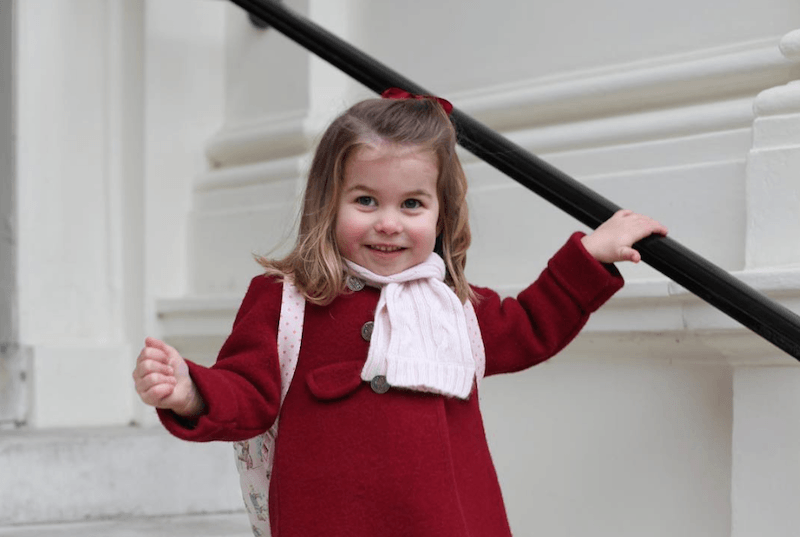 Will Princess Charlotte be the next Princess Royal? Here's everything you need to know about the official title and how her's will likely change.
Will Princess Charlotte be the next Princess Royal?
Because she is the eldest daughter of a future king, Charlotte is destined for Princess Royal. However, her parents, Prince William and Kate Middleton are known to break royal tradition — especially when it comes to their children. According to Hello, William and Kate could give their daughter a title that is equal to her brothers, instead.
In the royal family, a duke is the highest title — aside from king or queen — and given to sons and male-line grandsons of the sovereign. Tradition says dukes receive the noble title when upon either marriage or majority. That said, most men in the modern-day royal family receive dukedoms on their wedding day. Charles and William will likely continue the tradition in their monarchy.
Because the succession is now gender-equal, Charlotte keeps her spot in line (after Prince George and before Prince Louis). With the new rule in place, some royal experts believe Charlotte could one day receive similar peerage to the men in her family. Upon marriage, her name would read something like "HRH The Princess Charlotte, Mrs. [name of her husband]." But, Charles or William — whoever is the monarch — might grant her a duchess title instead.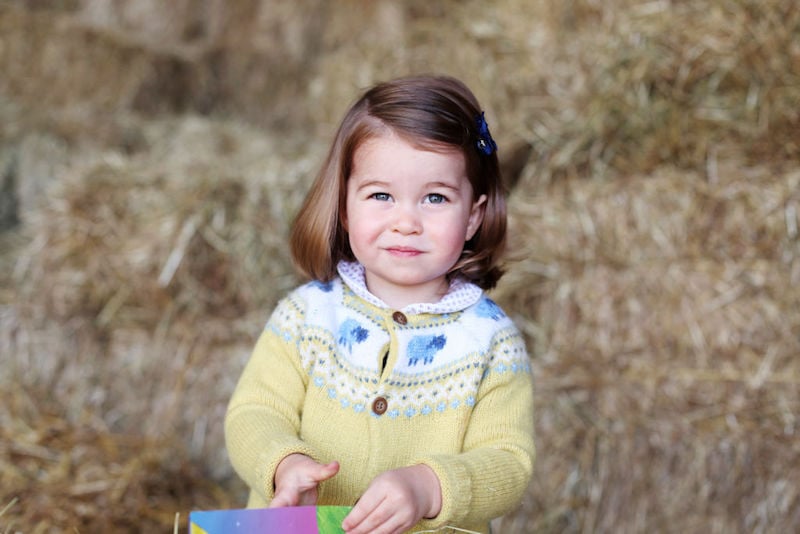 When will Princess Charlotte be Princess Royal
If William grants Charlotte the Princess Royal title, it won't happen until his monarchy — and his Aunt Anne passes away. As the current title holder, Anne holds the Princess Royal title for the rest of her life. That means even when the queen passes away and her brother becomes king, she still retains her Princess Royal title.
Should William become monarch, Charlotte could receive the title after her great-aunt. However, she won't automatically become Princess Royal upon Anne's passing. Like most official business in the family, William will grant her the title in a more official way.
Even if Charlotte is a duchess, William could still grant his eldest daughter the Princess Royal title. However, her duchess title would have precedence over Princess Royal, as it does not uphold the same status as a dukedom. In the royal family, it's possible to have a princess and duchess title. Right now, Camilla Parker Bowles is technically the Princess of Wales. However, she does not use her princess title and goes by Duchess of Cornwall out of respect for the late Princess Diana.
Check out The Cheat Sheet on Facebook!