Will 'Riverdale' Season 5 Take Archie and His Friends to College?
Riverdale has been following Archie (KJ Apa), Betty (Lili Reinhart), Veronica (Camila Mendes), and Jughead (Cole Sprouse) through their fantastical high school experience since the series premiered. Now, as Season 4 wraps up, and the friends prepare to graduate, many fans are wondering if they'll be in college when Season 5 rolls around.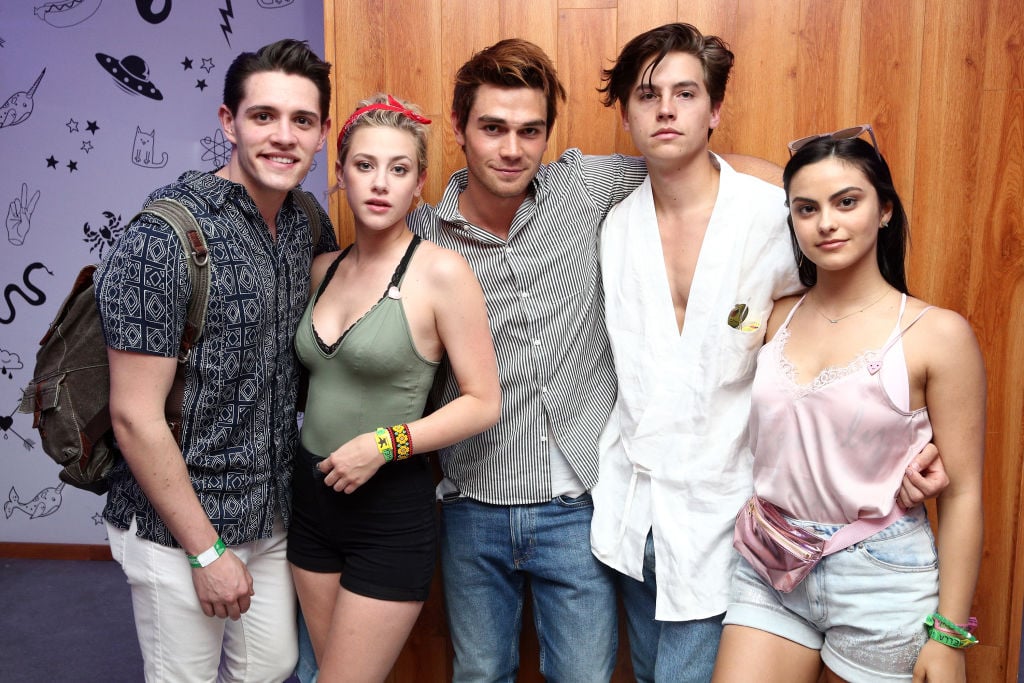 The 'Riverdale' gang is getting ready for graduation
Season 4 of Riverdale was full of the usual romance, murder, and mystery. But one underlying theme was that Archie and his friends would finally be graduating Riverdale High. After Jughead's Stonewall Prep mystery is put to rest, and he returns to his old high school, Betty and Veronica vow to help him and Archie pass their classes and graduate. 
In Episode 17, "Chapter Seventy-Four: Wicked Little Town," Betty talks to the school's faculty to ensure Jughead graduates. And when she sees him obsessing over the mystery of the voyeuristic videotapes, she gets on Jughead's case about studying. "I'm trying to make sure that we stay together, that we have a future," she says.  
They've been talking about college all season
All season, in between the death and destruction, the Riverdale kids have been talking about heading off to college. Veronica goes to New York City in the Katy Keene crossover episode to interview for Barnard College. When she finally gets her acceptance letter, Veronica tells her family that she'll be joining Barnard as a freshman in August. 
While at Stonewall Prep, Jughead gets an acceptance letter from Yale. But Betty, who is hellbent on going to Yale, receives a rejection letter. However, when Jughead fakes his death, Betty gets his empty spot. 
In the penultimate episode of the season, Jughead receives a letter from the University of Iowa asking him to write a story, which hints he may end up getting a spot there. Archie tells his mom, Mary (Molly Ringwald), that he's attending the U.S. Naval Academy. Kevin (Casey Scott) reveals that he is going to Carnegie Melon, and Fangs (Drew Ray Tanner) tells him he'll be nearby attending the University of Pittsburgh. 
Will Season 5 of 'Riverdale' follow the teens in college?
Fans were hoping to see the Riverdale crew graduate this season. But due to COVID-19 safety measures, filming was halted mid-production. Season 4 was scheduled to air with 22 episodes, but will now end with Episode 19. 
This means the season is not getting the end showrunners intended. But it also means fans won't get the graduation they were hoping for. And according to Skeet Ulrich, who plays Jughead's dad F.P. Jones on the series, it's not likely fans will see the kids in caps and gowns next season either. 
"I know they want to take the show in a little bit different direction next season too, and jump five years ahead," Ulrich told The Today Show in Australia.  "It just seemed like the right time to move on."
So, if the series does take a five-year-jump for Season 5, it may not cover the teens' journey through college. Plus, with all of them are going to different schools and cities, it would be hard to tell a cohesive story. 
As of now, it's not clear where next season's story is headed. But taking into account that the name of the show is Riverdale, it will probably catch up with Archie and the gang upon their return to the infamous town after college.