Will Ryan Seacrest Ever Get Married?
Ryan Seacrest is one of TV and radio's most well-known hosts. He became famous as the presenter of American Idol in the early 2000s and his career has not slowed down ever since. Aside from American Idol, today Seacrest can also be seen hosting New Year's Rockin' Eve as well as Live with Kelly and Ryan.
Despite the fact that Seacrest has been in the public eye for almost two decades now, there has never been any news of the 44-year-old tying the knot. So what is going on? Has the TV/radio personality ever dated anyone and will he ever get married?
Who has Ryan Seacrest dated?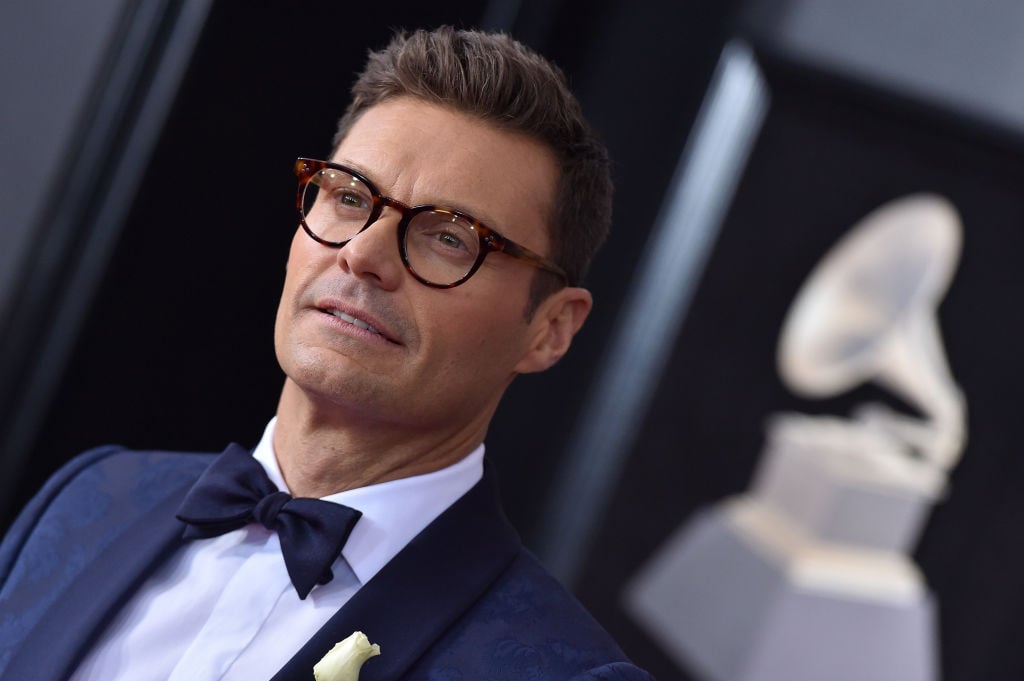 Ever since Seacrest became a star, there have been many rumors going around that he could be gay. However, Seacrest himself has never confirmed those rumors and, as far as people are aware, he has only dated women.
In the 2000s, he was linked to several female celebrities, such as Teri Hatcher, Shana Wall, and Tiffani Thiessen. But there was never real proof of relationships underneath those rumors.
In around 2009, though, Seacrest did have an on-and-off relationship with Playboy model Sara Jean Underwood for a while. He also went on to date dancer/singer/actress Julianne Hough for about three years starting in 2010. They broke up in 2013, reportedly because they did not have much time for each other with both having hectic schedules.
In 2017, Seacrest began a relationship with model Shayna Taylor, who he actually met back in 2013 (not long after calling it quits with Julianne Hough). However, the two of them broke up in February 2019 and there has not been news of Seacrest seeing anyone new ever since.
Ryan Seacrest's ex-girlfriend Shayna Taylor wanted to get married
Seacrest's relationship with Shayna Taylor seemed to have been quite serious. The couple moved in together and Taylor appeared on Live with Kelly and Ryan a few times.
A source told People, apparently, the two of them broke up because they did not have the same view on where their relationship was heading. "After three years together, Shayna wanted more out of the relationship," the source shared. "It felt like the natural next step for her. She was ready to get married, but Ryan wasn't there yet."
Does Ryan Seacrest want to ever get married?
Back in 2017, on an episode of Live with Kelly and Ryan, Seacrest's co-host Kelly Ripa once asked him: "Have you ever been engaged?"
Seacrest responded: "I did get close and I didn't do it and it was the right move. But I love the idea of marriage because my parents have been married for 47 years, and so I have this thing… I figure the longer I wait, the older I'll be, the closer to death I am, so I can get it in, and not screw it up."
While Seacrest's parents have been married for a long time, one would think that they are putting pressure on their son to settle down already, but Seacrest shared that they are, surprisingly, not. Back in December 2018, he told ET that, with his younger sister Meredith expecting her first child, his parents have not been him paying him much attention.
"Here's the good news about my family: they are so distracted that my sister is having a baby in about three days, they don't even know I exist," he shared.
Instead of becoming a husband and father, though, it seems that Seacrest is just enjoying his successful career while being a good uncle to his new niece.