Will the 'Scream 5' Horror Movie Go Straight to Paramount+?
At long last, Scream 5 has a release date. The long-awaited flick will hit theaters in early 2022. But with many movies moving straight to streaming platforms alongside theatrical releases, horror movie fans wonder if the film might get a release on Paramount+. Here's everything we know so far about the release of Scream 5. 
'Scream 5' is actually titled 'Scream'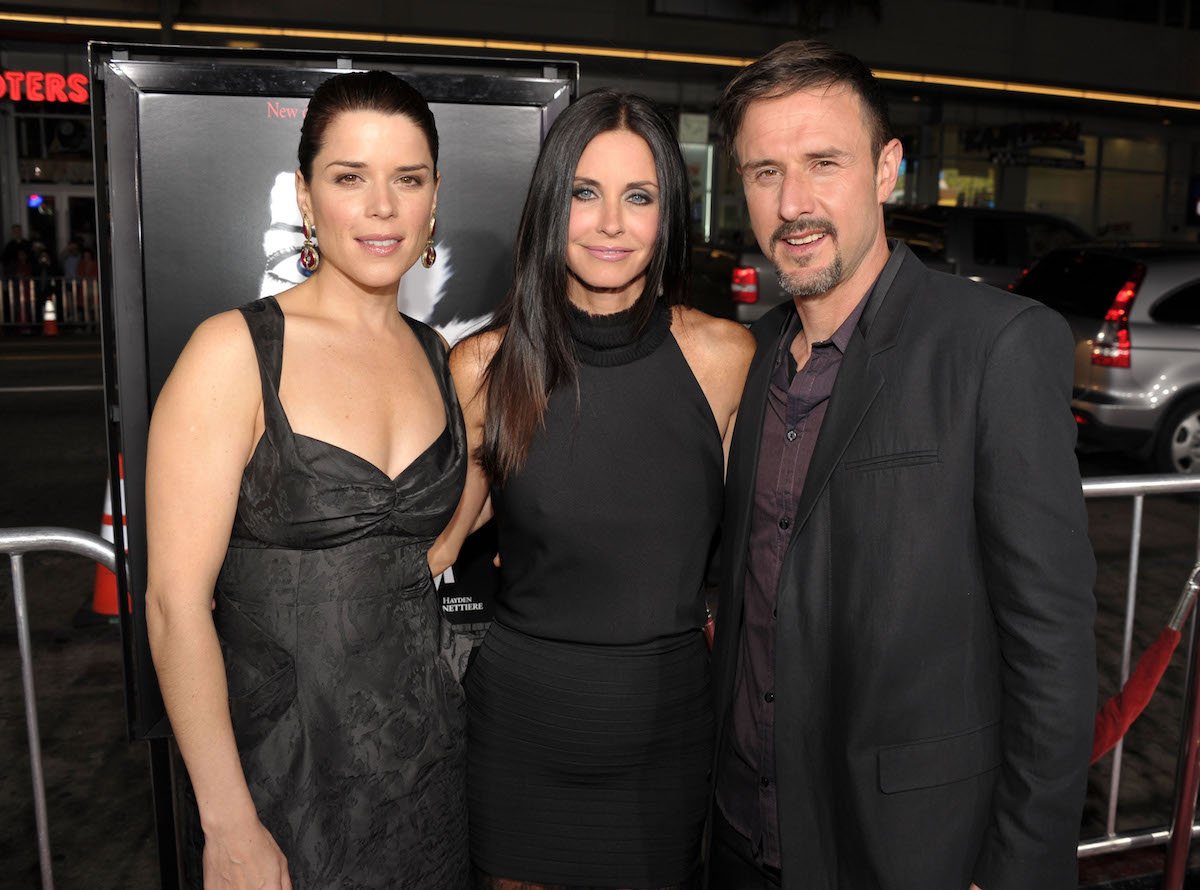 Scream 5 isn't actually called 'Scream 5.' While it is the 5th movie in the franchise, it is known simply, and officially, as Scream. Likewise, an official Halloween franchise sequel released in 2018 and starring Jamie Lee Curtis is titled Halloween. 
The fifth Scream movie continues the success of a franchise started by horror guru Wes Craven in 1996. The new movie's directors are Matt Bettinelli-Olpin and Tyler Gillett. Original stars Neve Campbell, Courteney Cox, and David Arquette return in the new film, as well. 
Star Neve Campbell is looking forward to returning to her 'Scream' character 
Neve Campbell, the iconic 'final girl' from the 1996 original, said she was excited to reprise her role as Sidney. 
"I am excited [about] stepping back in Sidney's shoes and seeing Courteney and David," Campbell told ET in October of 2020. "Those movies mean so much to me for my life and career and they are always a blast to do, so it should be fun!" 
Back in '96, the movie was groundbreaking in its tongue-in-cheek approach to horror. The movie included humor, gore, and even broke tradition with a few vital horror movie tropes. Ghostface terrorizes a bunch of '90s teens in fictional Woodsboro, California in the modern slasher classic. 
There are rumors that the movie will release straight to Paramount+ 
Major movies are following a trend of releasing movies in theaters and directly to streaming platforms. In fact, it's become a point of contention. Scarlett Johansson sued Disney over the streaming release of Black Widow. Moreover, she claimed that her contract stipulated a "theatrical-only" release. Additionally, she claimed she lost as much as $50 million over the change in release plans. 
Likewise, there are persistent rumors among fans that Scream will hit Paramount+ on the same day it hits theaters — January 14, 2022. However, we can't find any solid evidence to support that. As it stands, Scream gets a theatrical-only release for at least 45 days.
Still, fans point out that recent hits like Malignant (HBO Max) and Black Widow (Disney+) went directly to streaming when they were released in theaters. So it's possible that the Scream 5 movie's creators could do the same. 
Either way, we'll have our popcorn ready on January 14, 2022.