Will Selena Gomez and Demi Lovato Reunite At the 2020 Grammy Awards?
Popstar feuds are one of the most intriguing subjects in celebrity culture. From Taylor Swift and Katy Perry and dating back to the days of Christina Aguilera and Britney Spears, we have to say we're always fascinated to learn who isn't cool with one another. But the one between Demi Lovato and Selena Gomez really bums us out.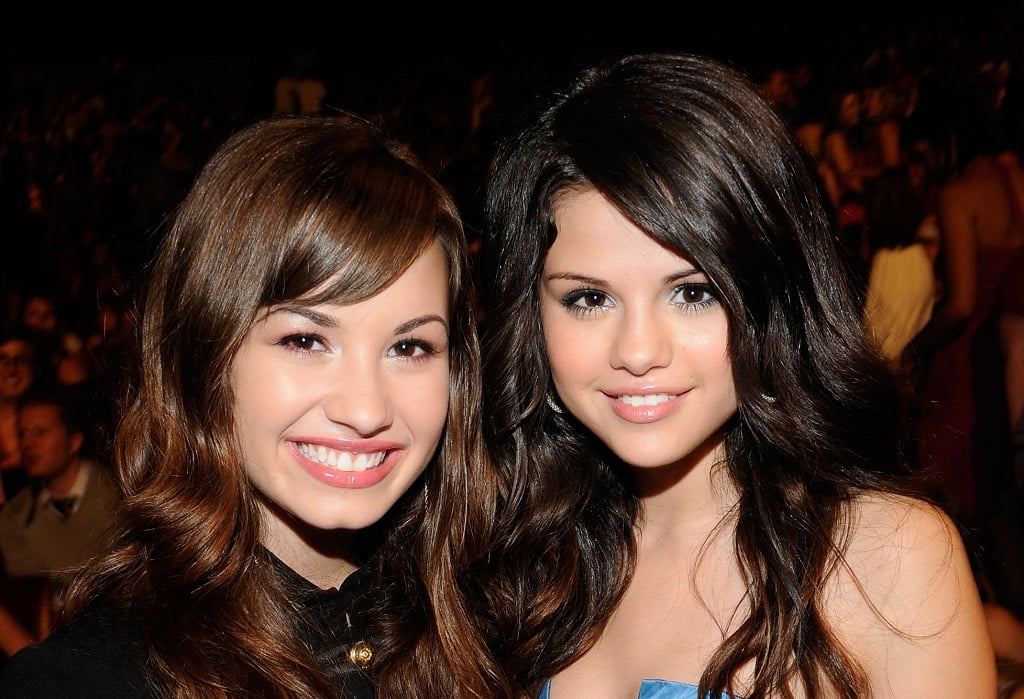 Truthfully, we don't like to see anyone fight. But Lovato and Gomez have never really had it out for each other — they seem to have just lost the connection that made their long-time friendship once so sweet. Will they have the opportunity to reconnect at the upcoming Grammy Awards? Here's what we know.
Selena Gomez and Demi Lovato began their careers together
Gomez and Lovato go way back. Both got their start on Barney & Friends as child actors living in Texas. They were seen on the show together frequently and quickly became close friends.
Both were then indoctrinated into the star-making hub that is the Disney Channel. While Gomez starred on Wizards of Waverly Place, Lovato led the Camp Rock films and her own series, Sonny With A Chance. They also starred in a film together, Princess Protection Program, in 2009.
They have fallen out over the years
Around that time, Gomez and Lovato began to transition out of the Disney sphere. Both had deals with Hollywood Records and other projects that came to an end. This is also when their friendship began to fall apart, as Lovato went to rehab for her struggles with addiction, later telling the media that Gomez hadn't been there for her.
The two blossoming celebrities reunited not long after, with Gomez responding to media speculation with the above image in 2012. However, this wasn't the end of their feud. There was trouble again in 2014, another reconciliation in 2015, and in 2017, the last public photos of them were taken. Then, in 2018, Lovato unfollowed Gomez on social media, and we haven't heard anything since.
Lovato has announced she'll be performing at the Grammys
Since her return to the public eye in late 2018 following her relapse, Lovato has been primarily focused on her acting career. She has a guest arc on Will & Grace and filmed a movie with Will Ferrell, titled Eurovision, which is coming to Netflix. But she also hinted that new music was on its way when she signed with Scooter Braun in May 2019.
Lovato then went dark on social media, prompting much speculation. She returned on Jan. 14, 2020 to announce that she'll be performing at the 2020 Grammy Awards on Jan. 26, despite having not released anything since 2018.
Will Gomez be there as well?
So we know that Lovato will be at the Grammys. But what about Gomez? Like her sometimes-friend, the star took some time off from music, choosing to focus on acting and producing. Gomez hadn't released an album since 2015's Revival. But that all changed very recently.
Her new album, Rare, was released on Jan. 10, 2020. Gomez is not nominated for any Grammy Awards, as the eligibility period ended before she released either of her two leading singles. However, there's still the possibility that she could attend the awards show, especially given her long-time friend, Swift, is nominated. And if she does, we hope there'll be an opportunity for a Disney Channel reunion featuring Gomez and Lovato.