Will Selena Gomez and Justin Bieber Reunite At This 2020 Awards Show?
Jelena is a thing of the past. But are Selena Gomez and Justin Bieber set to both attend an upcoming awards show? Here's what we know.
Everyone's favorite long-time pop star couple, Selena Gomez and Justin Bieber, are, without a doubt, over. She sings about their relationship on her new album, Rare, and he has a new lady in his life. But could their worlds be about to collide in a very public way? Let's find out.
Selena Gomez and Justin Bieber dated for quite some time
The relationship between Bieber and Gomez is one that fans just can't seem to get enough of. They are thought to have first started dating in 2010, though they didn't really go public until 2011. After that, they continued to have an on-again, off-again romance going on.
Gomez and Bieber supposedly dated twice more — sometime around 2013 or 2014, and again in 2017. In the first half of 2018, they called it off once again, and Bieber began dating — and eventually married — Hailey Bieber (née Baldwin).
They've attended many awards shows together in the past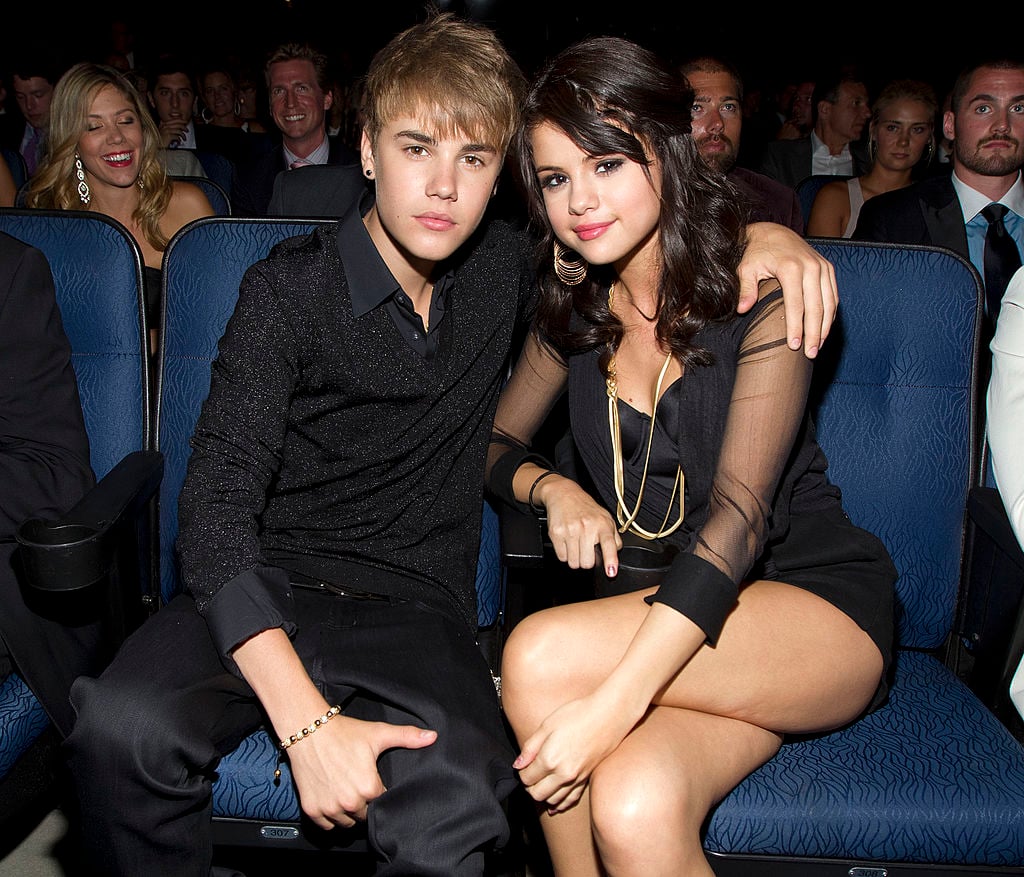 In the early stages of their relationship, Jelena, as they were nicknamed by fans, were among the most notable couples of the moment. And once they made it official to the public, they were spotted out on the town frequently, attending industry events.
Basically, in 2011, it was impossible not to find them at an award show together, from the Billboard Music Awards, to the American Music Awards, to the MTV Video Music Awards, to the MuchMusic Video Awards… we could go on, but we won't. They made their final appearance as a couple at the 2012 Teen Choice Awards.
Neither Gomez nor Bieber will definitely be at the Grammys
Despite the many awards shows they've attended together, Gomez and Bieber never went to the Grammys as a couple. And neither is thought to be attending this year, though Gomez could support bestie Taylor Swift. Additionally, Bieber's fellow Scooter Braun-managed artists, Demi Lovato and Ariana Grande, will be performing.
In the past, Gomez attended (and presented at) the awards show in 2011. She went again in 2016, accompanying Swift. But she has never been nominated for a Grammy. Bieber, meanwhile, has been nominated for 10 Grammys. He has taken home just one: Best Dance Recording for "Where Are Ü Now" in 2016. So that year was the last time both of them attended.
Bieber announced he's performing at the iHeartRadio Music Awards
Both Bieber and Gomez are promoting new music right now. Her latest album, Rare, was released on Jan. 10, 2020. It, along with her three singles, has been faring well on the Billboard charts. But she hasn't announced any events that she'll be performing at just yet.
Meanwhile, Bieber has released "Yummy," the first single off his upcoming as-yet-untitled fifth studio album. The artist revealed that he will be performing at the 2020 iHeartRadio Music Awards, which will take place on March 29, 2020. He is also nominated at the awards show in five categories.
Will Gomez be there too?
Though Gomez has yet to announce any upcoming performances, we're curious as to whether she'll be in attendance at the iHeartRadio Music Awards. After all, she, like Bieber, is up for multiple awards, including Best Lyrics for "Lose You to Love Me" and Latin Pop/Urban Song of the Year for "Taki Taki" (which she sang on with DJ Snake, Ozuna, and Cardi B).
It seems likely that Gomez will be there, though she may or may not perform. In any case, we'll have to see if she and Bieber work to avoid one another or if they're at a place where they can be friendly together at an awards show.