Will Smith Admits His Worst Film: It's a 'Thorn in My Side'
Global movie star Will Smith may be his own worst critic. In a recent GQ video segment, the I Am Legend actor revealed what he thinks his "worst" movie is. He also shared his opinion on the opposite end of the spectrum – his best films. 
Will Smith's breakout role was in 'Independence Day'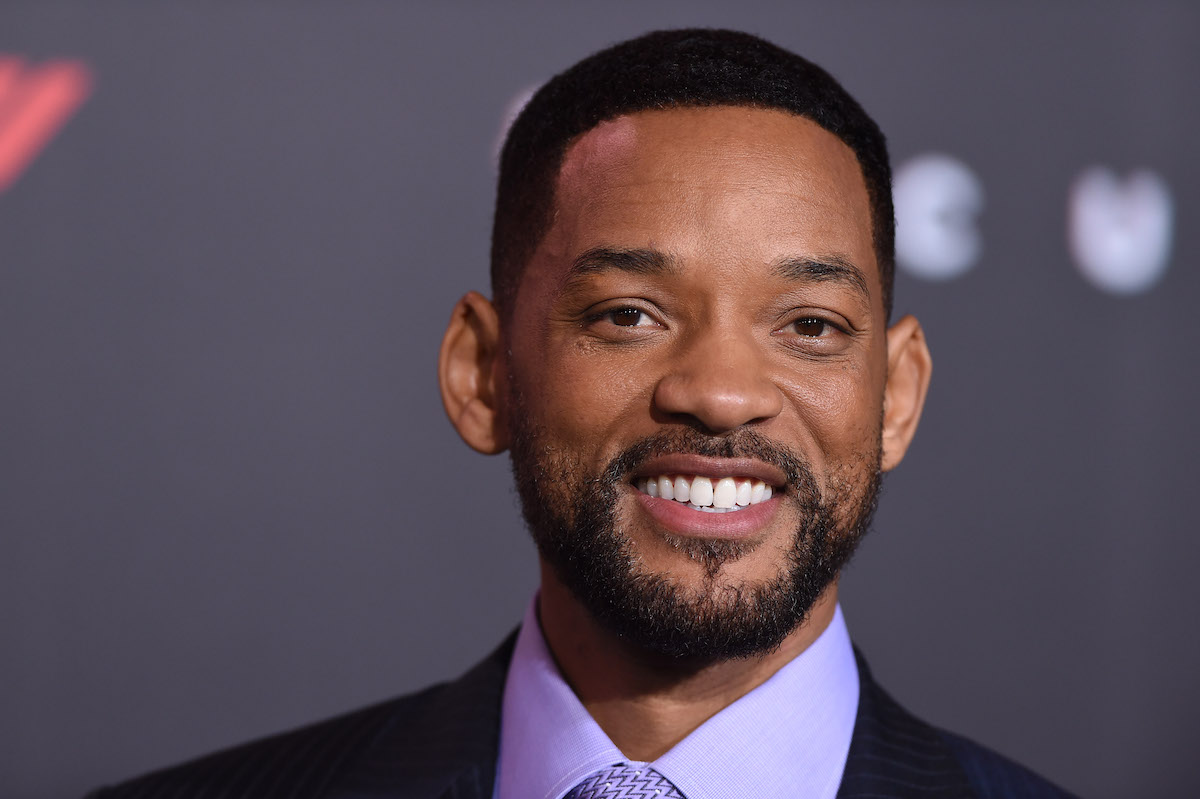 The year was 1996. Independence Day was number 1 at the box office. Moreover, it was the highest-grossing film of the entire year, eclipsing other notable blockbusters like Bill Paxton and Helen Hunt's Twister, Disney's The Hunchback of Notre Dame, and horror classic Scream. 
Out of the massive success of the movie emerged a more enduring success — Will Smith. The actor's likability, his quickness and cleverness, and his smooth good looks just couldn't be ignored. 
The fact that Smith stood out among a formidable ensemble cast of recognizable faces proves his remarkable screen presence. He appeared alongside Harvey Fierstein, Harry Connick, Randy Quaid, Bill Pullman, and Jeff Goldblum. 
Smith's role as Captain Steve Hiller in the Roland Emmerich movie would cement him as a star. Before long, he'd become alien movie royalty. He starred alongside Tommy Lee Jones in Men in Black just one year later in 1997. 
The rest is history. Smith would go on to dominate the box office with his likable persona. He starred in the Bad Boys franchise, played Muhammed Ali, starred in Hitch, and stole the show as Genie in Disney's live-action Aladdin. 
But it's not all smooth sailing. Smith revealed that he did one movie that hasn't stopped bothering him. 
The 'Hancock' actor said 'Wild Wild West' is his worst movie 
Per The Hollywood Reporter, the GQ segment features stars who go "undercover" to respond to comments about themselves in online forums. He responded to one about the best and worst movies of his career. His worst was hands down, the 1999 comedy flop. 
"Wild Wild West is just a thorn in my side," he said, laughing. "To see myself with chaps. … I don't like it."
He starred alongside Kevin Kline, Kenneth Branagh, and Salma Hayak. But even the illustrious cast couldn't save the movie. Moreover, it received an abysmal 17% critical rating on Rotten Tomatoes. Above all, it's considered a commercial failure. 
Still, the actor had successes he's certainly proud of. 
Will Smith counts 'The Pursuit of Happyness' among his favorites
"For the best,  I think it is a tie between the first Men in Black and The Pursuit of Happyness," said the star. "For different reasons, those are the two almost perfect movies." 
Indeed, The Pursuit of Happyness remains one of Smith's most critically acclaimed roles. He received an Oscar nomination in 2007 for his role as Chris Gardner. 
Men in Black was a pop culture phenomenon mirroring the success of Independence Day in many ways. 
On that note, Smith is clear on what kind of films he simply doesn't want to make. In the actual pages of GQ, he recently revealed that he doesn't want to make movies about slavery. 
"I've always avoided making films about slavery," Smith told the magazine. "In the early part of my career… I didn't want to show Black people in that light. I wanted to be a superhero. So I wanted to depict Black excellence alongside my white counterparts. I wanted to play roles that you would give to Tom Cruise. And the first time I considered it was Django. But I didn't want to make a slavery film about vengeance."
Emancipation, of course, is his most recent project. And while the movie is about slavery, he's doing it on his own terms. 
Time will tell if it's another one of his best movies.