Will Smith and Jaden Smith Said Willow Smith Is the Biggest Star in Their Family: 'She Just Knows Who She Is'
Will Smith and Jada Pinkett Smith and their kids make up one of Hollywood's most famous families, but who is the biggest star among them? According to Jaden Smith and Will, that would be Willow Smith, with Jaden perfectly explaining why she holds that title.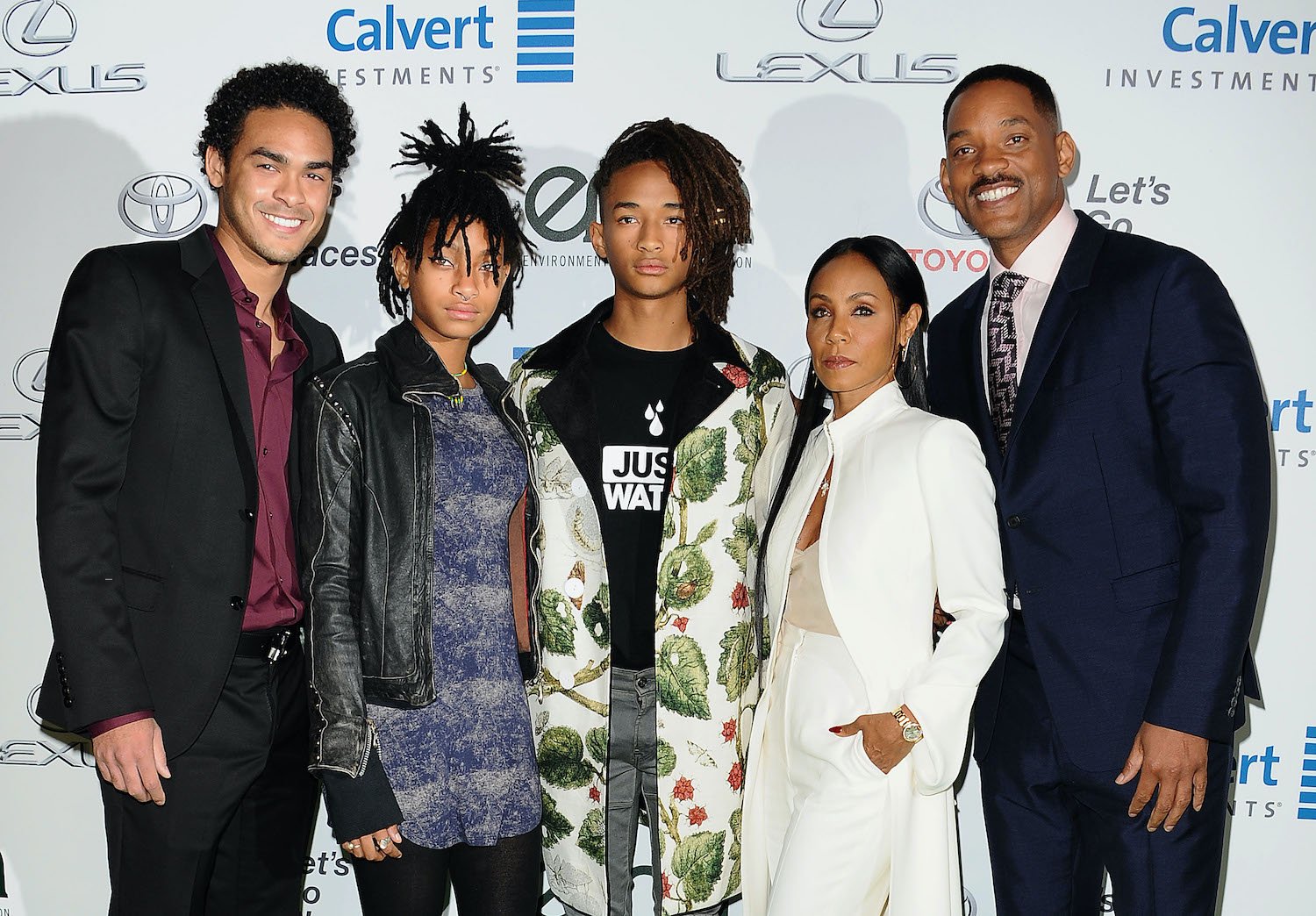 Is Willow Smith the family's biggest star?
In a 2013 interview with Vulture, Will and Jaden were asked about who is the biggest star in their family. The two both picked Willow and Jaden summed up why quite easily, saying, "She just knows who she is, so she just is."
Will agreed, saying of his young daughter at the time, "She has a magic power in the family. She absolutely demands the most attention, and there's something really incendiary about a 12-year-old girl who says and does what she wants."
Will and Jada didn't force their kids to be in the business
The interviewer delved into the Smith kids' career paths and Will addressed whether he and Jada ever encouraged their kids to pursue acting or music.
"It may seem like we have pushed our kids into the business, but that is absolutely insane," Will shared. "I would never, ever, push somebody to have their face on a poster that's going be everywhere in the world. He is making a choice from the informed."
The actor also explained that when Willow wanted a break from things so she could just be a kid, he and Jada offered their support.
"Willow chose singing and then un-chose it," Will explained. "She said, 'Daddy, I want to go to school with my friends during the week, and I want to hang out with them on the weekends.' At the peak of Whip My Hair, she's like, 'Daddy, I'm done.' I was like, 'Wow, wow, wow. No, baby, I got Annie [the movie remake], you know. It'll be New York, you'll be with Beyoncé. You can bring your friends.'"
Despite the appeal of being a part of Annie, he said his daughter decided to pass on the opportunity. "And she said, 'Daddy, I got a better idea. How about I just be 12?' At the end of the day, it has to be their choice," he added.
Why Jaden and Willow have a close relationship
Jaden and Willow are very close siblings. In a 2016 Interview magazine interview, Willow explained how their parents didn't make the brother and sister have to connect that way, but the two ended up growing close more organically.
"Our parents were never like, 'You have to love [each other],'" Willow said. "It was more like, 'You have your life. He has his life. And when you guys want to come together, when you guys want to commune, that's up to you.'"
"Not a lot of siblings have that opportunity, because they're always being pushed together so much," she added. "They need their time apart in order to realize themselves and realize who they are."