Will Smith and Martin Lawrence Argue Over Who Had the Better Sitcom
When you think about the best sitcoms of the '90s, The Fresh Prince of Bel-Air and Martin might come to mind. Led by Will Smith and Martin Lawrence, respectively, both shows made television history and were fixtures in many households around the world. They featured unforgettable characters, storylines, and phrases and are still adored by fans all these years later.
But which is the absolute best? Smith and Lawrence were asked this question in a new interview and struggled to come up with a definitive answer.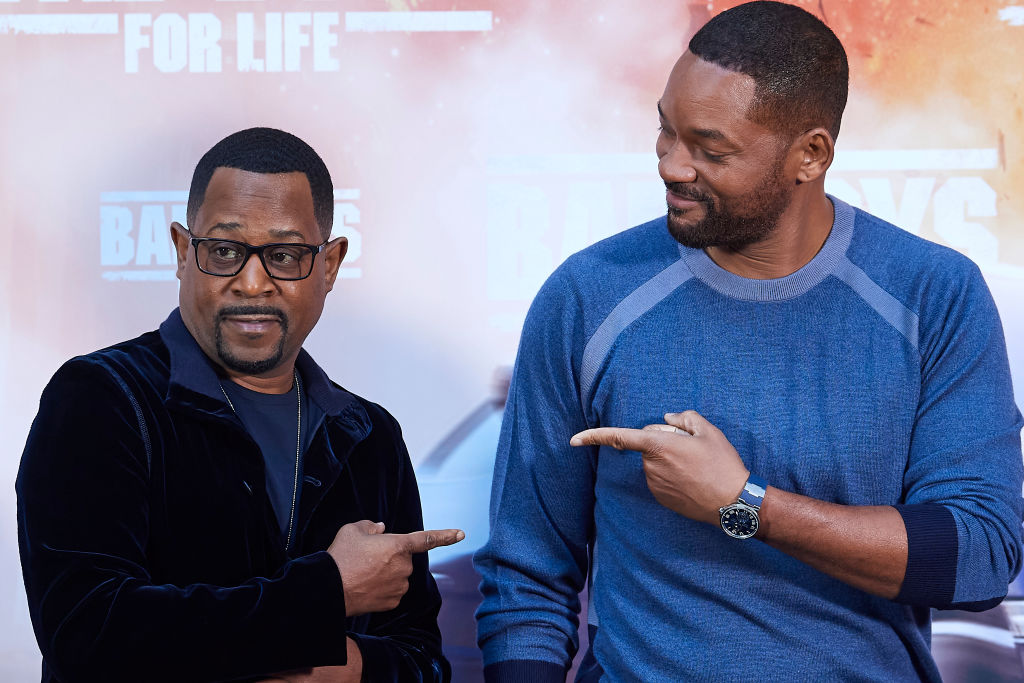 Will Smith and Martin Lawrence weigh in on who had the better sitcom
On Jan. 13, Smith and Lawrence appeared on Power 105.1's radio show The Breakfast Club, where they faced a broad range of questions. As of writing, the two men are on a press run for Bad Boys for Life, the third installment in the buddy-cop franchise, which comes out on Jan. 17.
While fielding questions about their careers, host Charlamagne Tha God asked the two men to share who they believe had the better show. Both actors struggled to come up with an answer.
"I think that's a matter of opinion," Lawrence said.
After mulling over the question for a few moments, Smith said: "We gon' call that a tie."
Smith went on to confess that he was actually "jealous as hell" of Martin, which ran on FOX from 1992 to 1997.
Lawrence, in turn, admitted that he was a big fan of Smith's show, saying he thought the actor was "great" on The Fresh Prince, which aired on NBC from 1990 to 1996.
Fans share their opinions on who had the better show
When the question appeared on The Breakfast Club's Instagram page later on Jan. 13, many fans also struggled to come up with a response.
"This is tough… why y'all do us like this?" one woman asked.
Another declared that it's "too close."
Others, however, easily named their picks.
One woman said, "I love me some Will but Martin got this hands down."
"Fresh Prince for me!!!" another shot back.
Some noted how different the shows were and said it's truly impossible to compare them.
"They were two different maturations for me," one man said. "When I was watching Fresh Prince I wouldn't have understood Martin (I was a child) and when I was watching Martin I was beyond the Fresh Prince. But as an adult I remember Fresh Prince but I still watch Martin. Both had their lane and relevance."
Another also noted: "They were different shows…FP was a more family show with a modern/in style twist for that time…Martin was more about young adults/relationships with obviously the hip hop edge…which was the conduit between both shows…both incredibly funny and legendary in their own right."
They've got a good point. The Fresh Prince of Bel-Air was arguably more family-friendly, while Martin seemed more tailored to adult audiences. Still, both shows are clearly iconic in their own right and still hold a place in the heart of fans everywhere.