Will Smith's Getting Body Shamed as the Genie in Disney's 'Aladdin' Reboot
Much like many other TV shows and films, Disney's Aladdin is getting a reboot.
Since the release of stills and the first official trailer, people have had a lot to say about Will Smith as the Genie.
Many commented on Smith's looks, saying the actor appeared "fat" onscreen. Keep reading to learn what people have said about Smith's version of the Genie.

When will 'Aladdin' be released in theaters?

The reboot of Aladdin will hit theaters on May 24, 2019.

Magazine cover confused fans

Smith appeared alongside his co-stars Naomi Scott as Princess Jasmine and Mena Massoud as Aladdin on the cover of Entertainment Weekly, which confused fans. Why? Because he didn't appear blue.

Smith shared a picture of the cover on Instagram and wrote in caption, "And yes, I'm gonna be BLUE! :-) This is how the Genie is in Human / Disguise Form. My character will be CGI most of the movie.)"

People find blue live-action genie 'horrifying'

Robin Williams who played the Genie in the animated version of Aladdin in the 1990s appeared blue onscreen. So it makes sense the Genie would be blue in the live-action version. However, Smith's blue version of the Genie is 'horrifying' people.

After Smith's non-blue version of the Genie caused an uproar among fans, his blue version of the Genie did the same.

Here are a few of the comments about the blue version of the Genie:

"Literally gasped when they showed Will Smith. That is terrifying."
"Me during the trailer: please show Will Smith as the genie! Trailer shows Will Smith as the genie me: Please stop I didn't mean it"
"That genie looks f*ck*ng horrifying"
"Genie looks………..dreadful. My goodness."
Others have discussed the CGI, or computer-generated imagery used to alter Smith's appearance and make him appear blue.

"The CGI is awkward and not completely polished. It makes the very muscular Will Smith look fat, they gave him big ears and a giant head but his regular face," one person said.

Another commented on Smith's CGI appearance saying, "Will Smith Genie lands smack dab in the middle of uncanny valley because it's a weirdly animated body with a real face."
Smith's appearance may be different in final version of 'Aladdin'
People did note that the CGI in the trailer may not be in the final version of the film.
"Trailers just usually use early version CGI," one person wrote. "It's not bad I think the face cgi is a bit off but it could all change in the final product," another said.

One person tweeted, "[sic]Some just killed my childhood. This just looks really bad…out of proportion and way to blue. Is this Aladdin or the smurfs? Let's hope the VFX team isn't [done] one yet."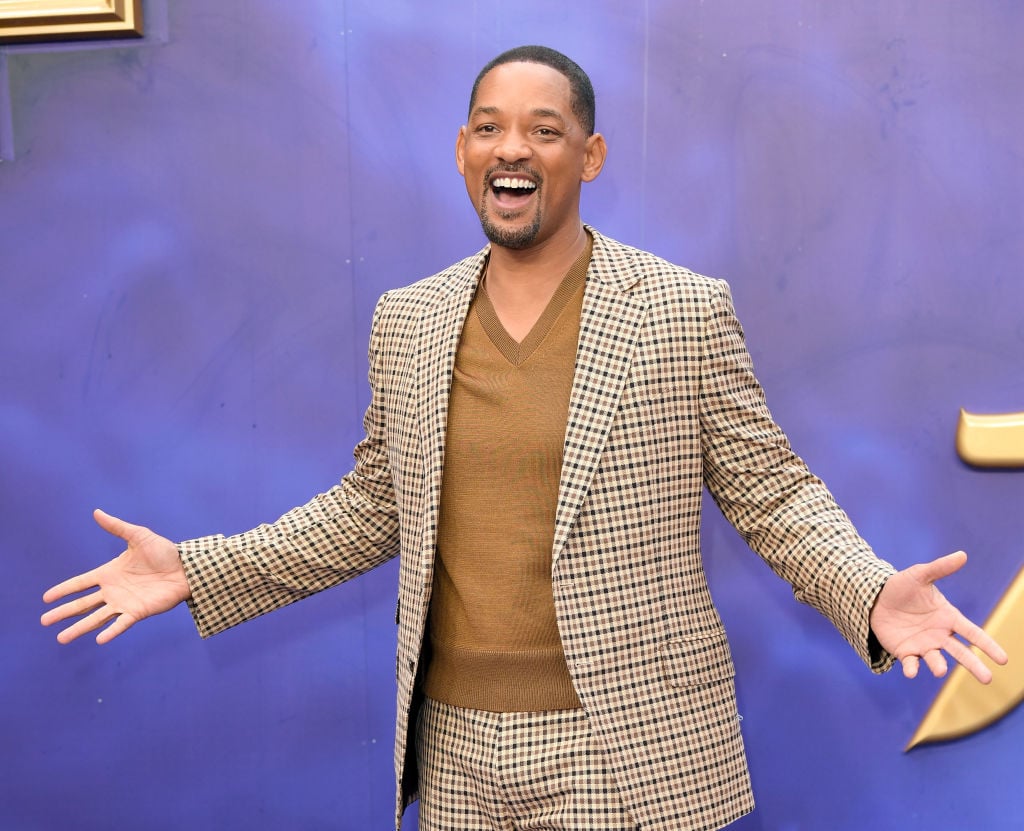 Others weren't sure about all the criticism. "I'm confused. What else would a live action Will Smith as Genie look like?" one person said.

We will have to wait and see what the CGI version of the Smith looks like in Aladdin when it's released Memorial Day weekend. No matter what he looks like, fans will have opinions either way, because, as Smith has said in the past, following Robin Williams is a tough act to follow.