Will Smith 'Cried So Hard' When He and Ex-Wife Sheree Zampino Brought Their Son Home for the First Time
Will Smith may be the proud father of three kids, but when he first became a parent to his oldest son, Trey, the actor was filled with more fear than happiness.
Earlier this year, the actor recalled the first time he laid his eyes on his oldest son, whom he shares with ex-wife Sheree Zampino. Since he was only 24-years-old at the time, Smith questioned his ability to raise a child and immediately started crying as he just felt so overwhelmed from the weight of parenting.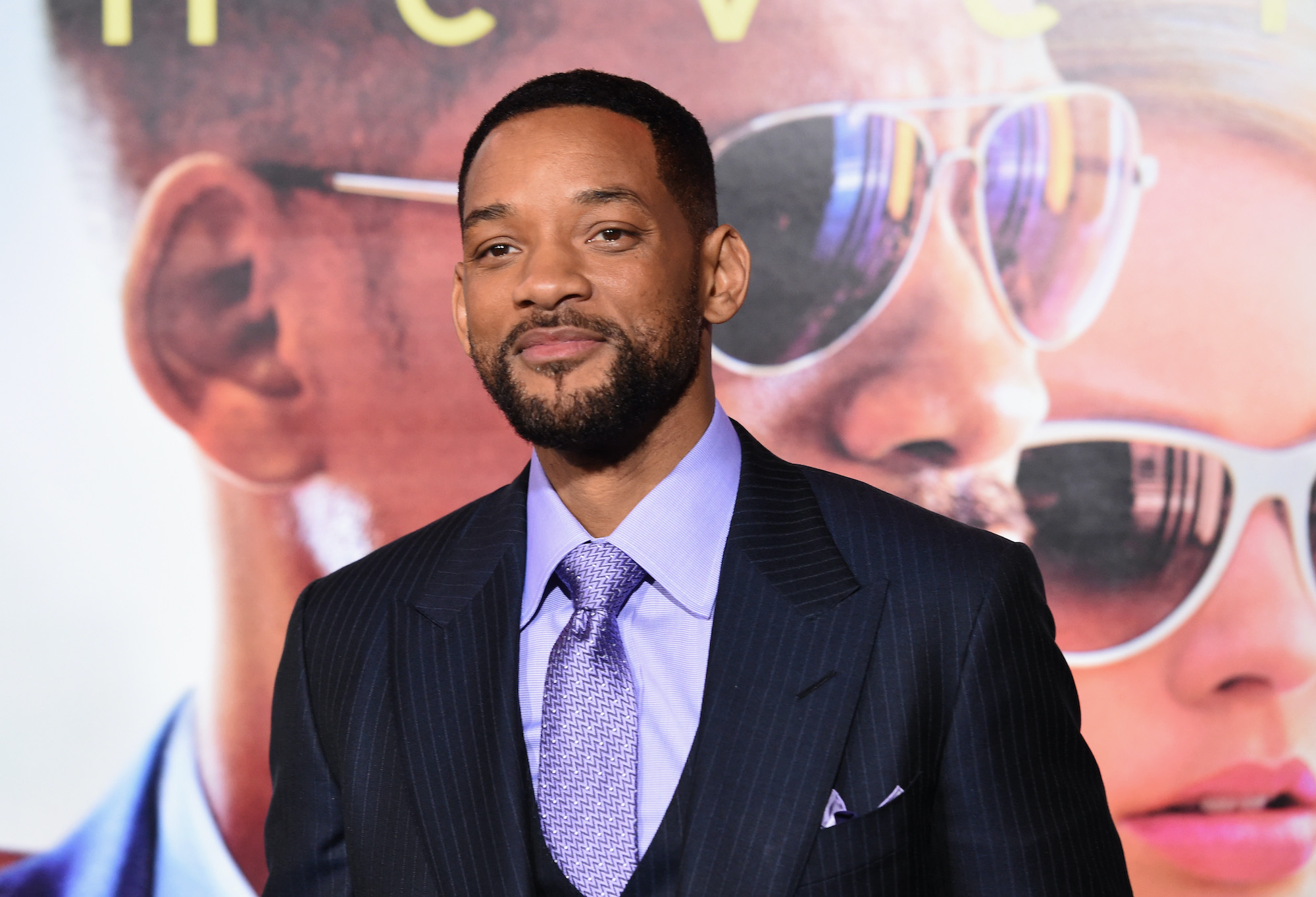 Will Smith and Sheree Zampino welcomed their son, Trey, in 1992
Before marrying Jada Pinkett Smith, who he shares son Jaden and daughter Willow with, Smith first became a parent to his oldest son, Trey, whom he shares with ex-wife Sheree Zampino.
Smith and Zampino met very early on in his career. At the time, The Fresh Prince of Bel-Air actor was infatuated with Pinkett, who at the time was working on the hit show, A Different World. 
One day, Smith visited the set to see Jada, but instead of running into her, he crossed paths with Zampino, who was visiting a friend on set.
Following their encounter, Smith asked Zampino's friend for her number, and shortly after that, they started dating.
In 1992, the pair tied the knot, and their son, Trey, was born shortly after.
Will Smith immediately felt the weight of parenting
While sitting down with wife Jada during a June 2020 episode of her Facebook Watch series Red Table Talk, Smith reminisced about his first moments as a first-time dad.
During the episode, Smith recalled when he and Zampino first brought Trey home after welcoming him into the world. Though he admitted to being terrified in those moments, the Bad Boys actor shared that he became very emotional once he felt "the real weight of parenting" start to sink in.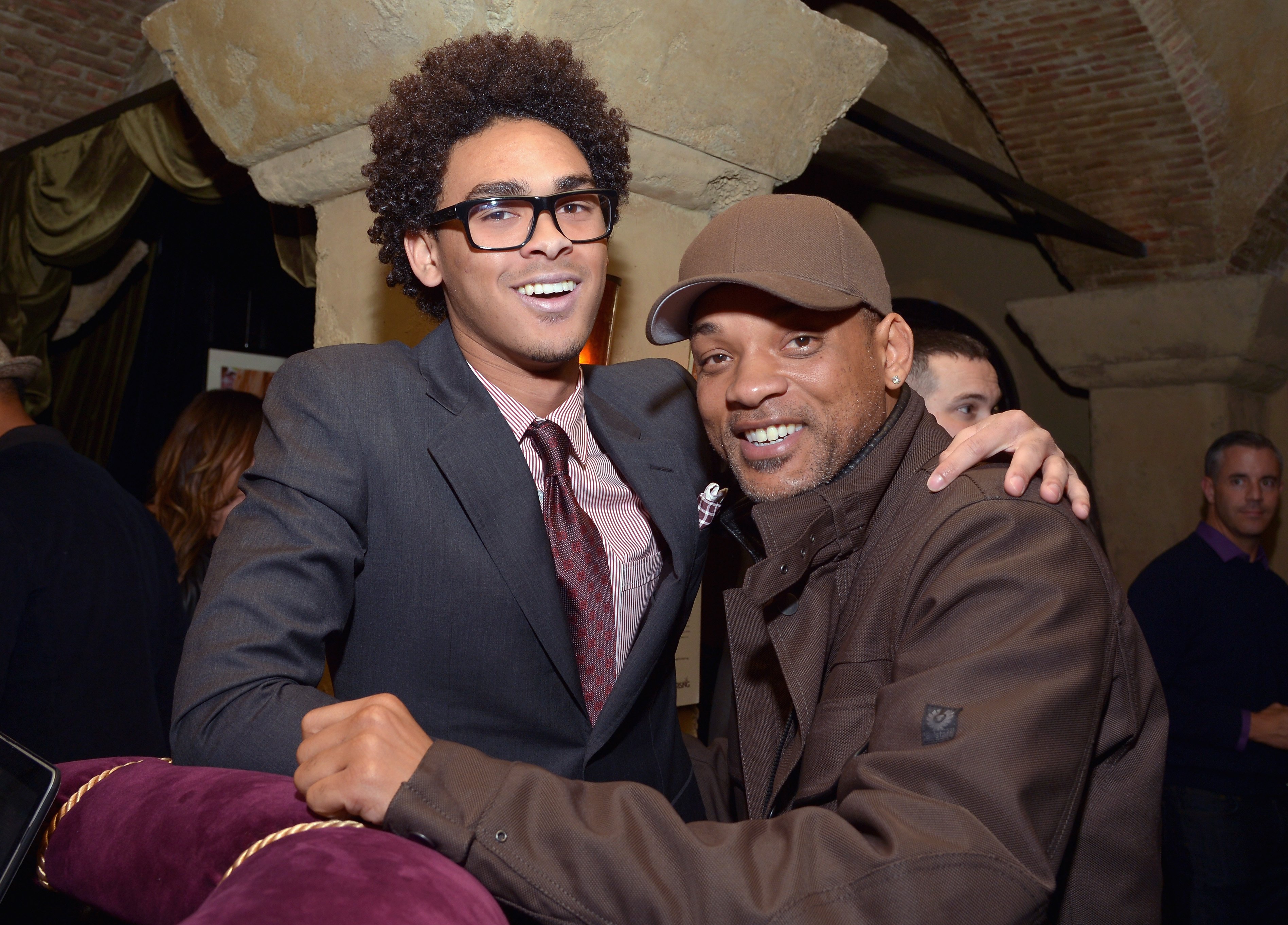 "I brought him home, we put him in the bassinet, it was like stark terror," Smith said. "I'm totally responsible for this life. I couldn't stop going and checking. I just cried so hard. It makes me teary right now."
Smith shared that he didn't think he would make a good father and "cried so hard" because he wasn't sure if he could prove himself wrong.
"I can't do it. I'm not the guy. Oh man, I just knew I didn't know nothing," the actor said as he wiped away tears from his eyes. "Oh man, I'm going to need to get myself together. I'm going to have to walk this one off… I need a tissue. See, I thought the red couch wouldn't get me like this. The red table always gets you like this."
The father of three continued, "It hit me how fragile parenting is. In that moment, I could see all the spectacular lessons my father had instilled in me, and I was like, there's no way. I'm not that good."
Will Smith has since embraced fatherhood
Though welcoming a child in his early 20s was a terrifying experience, Smith has since gotten over his fears of being a bad dad and now embraces everything that comes with parenthood.
Over the last few years, Smith has maintained close relationships with all three of his kids. Though he and son Trey were estranged for years, they have since rebuilt their relationship and are now closer than ever.
"It has not always been like this between Trey & I," Smith captioned a 2018 video in which he opened about his current dynamic with his oldest son. "We struggled for years after my divorce from his mother. It is a wild blessing to recover and restore a loving relationship with my beautiful son."
As for his relationship with Jaden and Willow, Smith has open and honest communication with them, but there have been times they've shared things with him that he didn't want to hear.
"As a father, you do not want a circle of safety with a 15-year-old daughter. You do not," he said during a 2016 appearance on The Tonight Show Starring Jimmy Fallon. "I'm like, 'Baby, you need to start lying! [I'm like] 'Nope! You and your mom can talk about that one!'"