Will Smith Once Revealed Why Willow Smith Preferred to Stay Home Than Hang Out With Beyoncé
The Smith family has received renewed attention ever since the revelation that Jada Pinkett Smith once had an "entanglement" with another man while married to her actor husband. The news has led fans to dig up and re-examine their old interviews, public appearances, and pretty much everything else they have said and done since their time in the spotlight began.
Among the many things to resurface is a throwback interview where Will Smith revealed that Willow Smith once opted out of hanging with the legendary Beyoncé Knowles-Carter in favor of staying at home. Delve into the reason why and more about the famous family, here.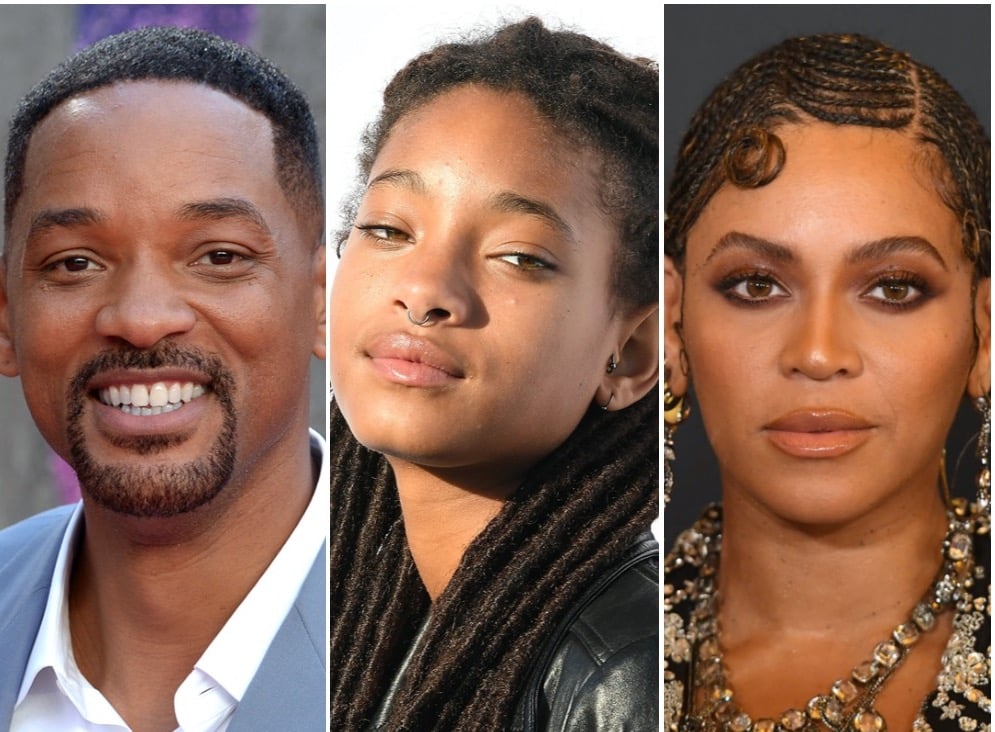 Willow Smith was a rising child star around the time she apparently turned down the opportunity
Born on Oct. 31, 2000, Willow took an interest in showbiz early on. She began her career as an actor in her father's 2007 film I Am Legend before making music her full focus. Her first song, "Whip My Hair," came out in 2010 when Willow was just 9 years old.
The song was a huge success, earning platinum certification and breaking the top 20 on Billboard Hot 100 chart. It also earned Willow a deal with Jay-Z's label Roc Nation and a role in a Jay-Z-backed remake of Annie (that later went to another actor).
Describing her relationship with the music mogul and his wife to Elle Canada, Willow said they were sort of mentors who gave her important advice like "have fun" and to "enjoy her experiences of chart success."
RELATED: Will Smith Once Slapped a Reporter and Received a Text from Beyoncé and Jay-Z
Willow Smith once turned down a chance to hang with Beyoncé, according to her dad
In a 2013 chat at Philadelphia's Temple University, Smith claimed Willow had passed on a chance to hang with Beyoncé. He suggested that his daughter had been struggling with fame at the time and that that had played a part in why she decided not to. He shared (via Vanity Fair):
Willow was supposed to be doing 'Annie,' we got Jay-Z to do the movie, got the studio to come in and Willow had such a difficult time on tour with 'Whip My Hair' and she said, 'You know Daddy, I don't think so' and I said, 'Baby, hold up! I said no, no, no, listen, you'll be in New York with all of your friends and Beyoncé will be there. You will be singing and dancing,' and she looked at me and said, 'Daddy, I have a better idea, how about I just be 12.'
RELATED: Inside Will and Jada Pinkett Smith's Jaw-Dropping, $42 Million Mansion
Willow Smith later offered further insight into what was happening at the time
It doesn't appear that Willow ever acknowledged his story. But she shed light on some of what she was dealing with at the time in a 2018 interview on Jada's show Red Table Talk.
"I honestly feel like I lost my sanity at one point," she began. "It was after that whole 'Whip My Hair' thing and I had just like stopped doing singing lessons and I was kind of in this gray area of, 'Who am I? Do I have a purpose? Is there anything I can do besides this?'"
After quitting Annie "and after all that kind of settled down and it was like a kind of lull," Willow continued. "I was just listening to a lot of dark music and it was just so crazy." She went on to admit that she had started self-harming but said she eventually stopped.
Willow appears to be in a much better place now and even reunited with the superstar couple at a pre-Grammy brunch in February 2015. She was all-smiles in photos published online.