Will Smith Reveals the Heartwarming Reason He Doesn't Swear in His Rap Songs
Find out why Will Smith doesn't typically use profanity in his rap songs.
Will Smith is one of the most successful actors in Hollywood. Since the 1990's he has been known for appearances in shows and movies like The Fresh Prince of Bel-Air (1999-1996), the Men in Black film series (1997-2012), The Pursuit of Happyness (2006), Hancock (2008), and Suicide Squad (2016).
While most people know Smith as an actor, he has also made a name for himself in the music business as a rapper. However, Smith has managed to differentiated himself from other rappers by choosing not to swear in his songs. In fact, there is a heartwarming reason why you will never find curse words in Smith's lyrics.
Will Smith had a thriving music career when he was younger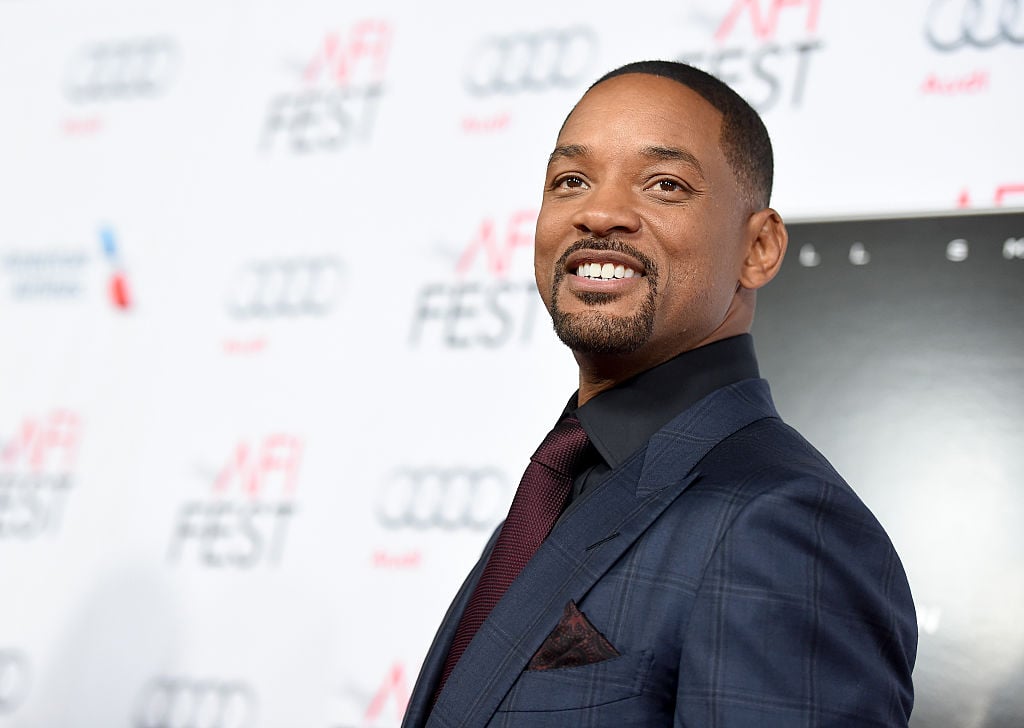 Smith grew up in Philadelphia and wanted to become a rapper when he was a kid. When Smith was a teenager, he formed a hip-hop duo with his friend Jeffrey Towne.
The pair called themselves DJ Jazzy Jeff & The Fresh Prince, and they got a moderate amount of success in the 1980s and early 1990s. They won three American Music Awards as well as two Grammy Awards.
Smith also embarked on a solo music career in 1997 with the release of the song "Men in Black," which was the theme song for the first Men in Black movie. It charted at No. 1 in many countries and was even certified 2x platinum in the United States.
In the next several years, Smith would continue to release a few more soundtrack songs as well as original music. From 1997 to 2005, he released four solo albums: Big Willie Style, Willenium, Born to Reign, Lost and Found. Additionally, some of his well-known hit songs include "Gettin' Jiggy wit It," "Will 2K," and "Switch."
He has won multiple awards for his solo music, including two Grammy Awards.
Why he chooses to not swear in his rap songs
Aside from being an actor, Smith is different from other rappers in that his lyrics don't typically have swear words — thought not all of his songs have been free of profanity. Smith's reason for avoiding cursing? His grandmother.
Smith recently shared his story on Late Night with Seth Meyers. 
"I was 12 years old and I started rapping," he said. "So, I had my rap book, and I was writing my stuff and I had all my little curse words in my rap book. And my grandmother found my rap book. And she just… turned to the back page and she said, 'Dear Willard, truly intelligent people do not have to use words like this to express themselves. Please show the world that you're as smart as we think you are. Love, Gigi.' I read that, and I was like, 'F*ck.'"
That moment changed Smith's mindset, and ever since then, he tried not to curse in his songs. In fact, the duo DJ Jazzy Jeff & The Fresh Prince was known in the 1980s and 1990s for their family-friendly lyrics.
What is Will Smith up to now?
While Smith had a decent music career back then, it's clear that nowadays he is focusing more on his acting work. Yet, occasionally, fans can still find Smith releasing songs for his movies.
The most recent one being the 2019 film Aladdin, in which Smith was involved in four songs.
Currently, Smith is promoting his latest movie, Bad Boys for Life, which was released in January 2020. Later this year, Smith will also star in King Richard, a biographical film about Venus and Serena Williams' father, who was a force behind the two tennis stars' success.