Will Smith Suggests He Got Revenge on Jada for Relationship With August Alsina
Red Table Talk is back with a special episode. Unlike others, it features just Jada Pinkett and Will Smith as they discuss recent revelations surrounding the nature of Jada's relationship with August Alsina. As she confessed to having a fling with the singer during her marriage to Smith, the Hitch actor admitted that he eventually "got [her] back" for it.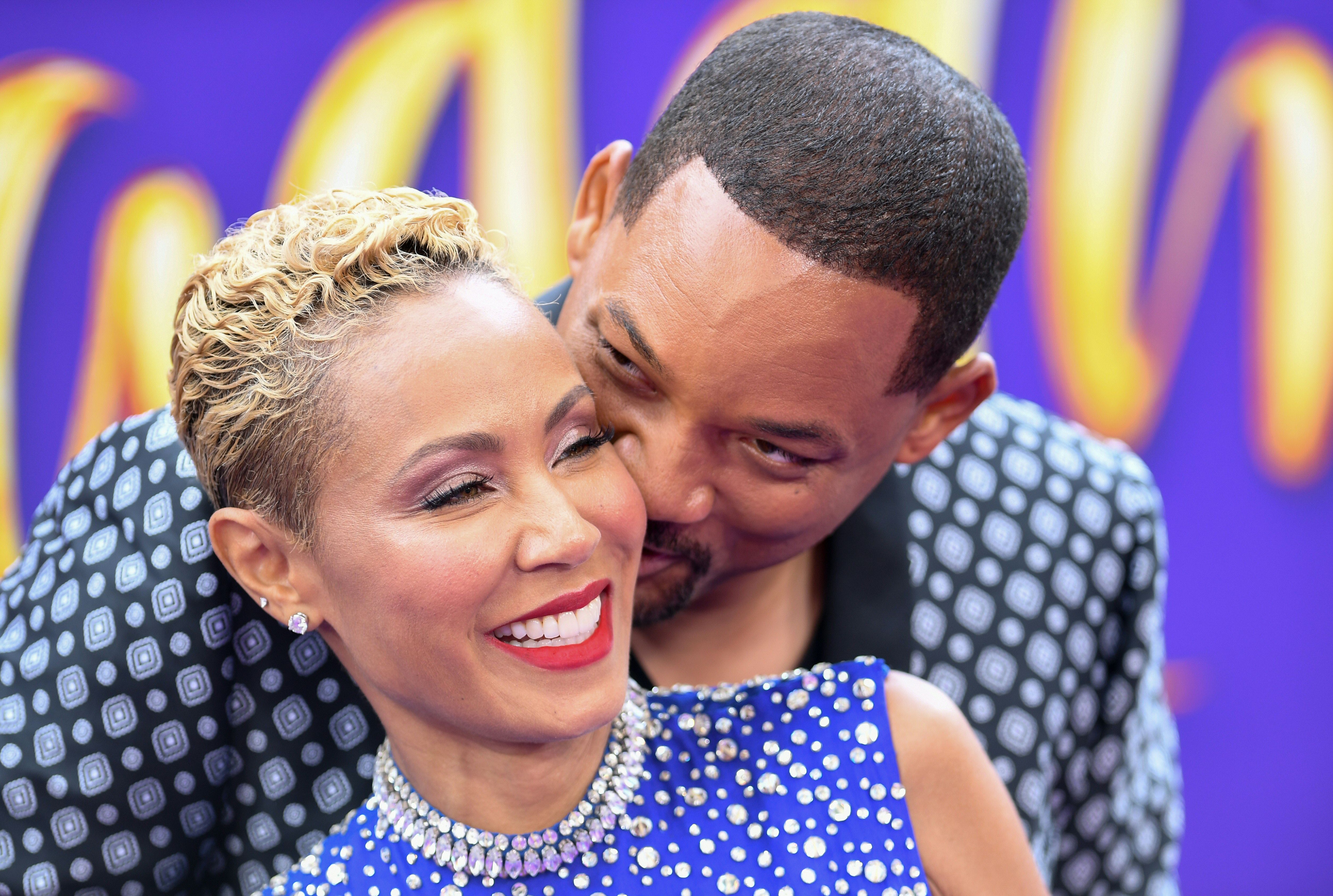 Inside the latest episode of 'Red Table Talk'
Jada announced on July 2 that she would bring herself to the table after August Alsina confessed to dating her with Smith's permission. He had been in an interview with Angela Yee of The Breakfast Club when he made the revelation, which came after years of dating speculation that they had denied.
She sat down with her husband of 23 years in an interview published on July 10 and admitted she had gotten into an "entanglement" with August Alsina after meeting him in 2015. However, she claimed she and Smith were separated when it occurred.
Explaining her decision to enter a relationship with the "No Love" singer, Jada admitted, "I just wanted to feel good. It had been so long since I felt good. And it was really a joy to just help heal somebody. I think that has a lot to do with my codependency, which is another thing I had to learn to break in this cycle of just that idea of needing to fix and being drawn to people that need help," she continued, referencing August Alsina's health and personal struggles.
Will Smith's reaction to Jada Pinkett Smith's claims
Throughout the episode, Smith agreed that he and Jada were experiencing a rough patch at the time of her relationship with August Alsina. He continued, "I wasn't sure that I was ever going to speak to you again. Like, the fact that I'm speaking to you again is a miracle. It ain't for the weak at heart … I sure wish it could be all magic and miracles."
But through communication and therapy, they were able to get their relationship back on track, according to Smith. While reflecting on how far they have come, the Bad Boys actor continued, "I don't want to go through this no more. I'm gonna get you back."
"I think you've gotten me back," Jada quipped to which Smith said, "Yeah, that's probably true."
He didn't elaborate, but fans have speculated that Smith allegedly might have had a fling of his own, pointing to rumors surrounding him and his former Suicide Squad co-star Margot Robbie and others. As of writing, Smith has not yet addressed the speculation or what he meant by his comments.
Read more: Jada Pinkett Smith Thinks About This Man 'Every Single Day' and It's Not Her Husband