Will Smith Talks About Jealous Feelings Toward Wife Jada's Friendship With Tupac
With a love story that often serves as inspiration for couples in and outside of Hollywood, Will Smith and Jada Pinkett Smith are looked to as a power couple. Often cited as "relationship goals," the pair have shared their challenges and triumphs when it comes to their marriage.
Both of them are stars, and Jada had an enduring friendship with another high-profile celebrity: Tupac Shakur. For those who've wondered if there was ever any friction between Will Smith and the late rapper, Smith himself touched on it.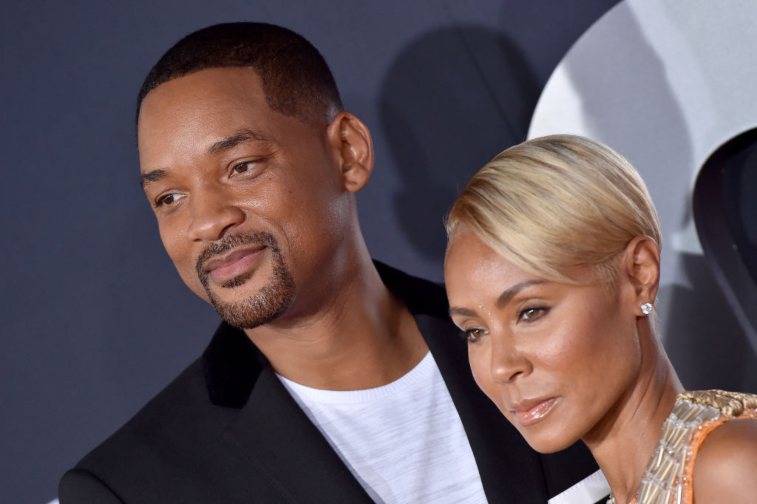 Will Smith and Jada Pinkett Smith's love story began in the 1990s
The lovebirds met when they were young actors on the set of Smith's The Fresh Prince of Bel-Air. That was 1995, after Pinkett Smith's run on A Different World was over and the Baltimore native was building up her career with roles in The Inkwell, Jason's Lyric, and A Low Down Dirty Shame.
Will Smith, who divorced his first wife in 1995, asked Jada out on a date not long after they met and they tied the knot in 1997. At the time, Jada was three months pregnant with their first child, Jaden. They've been married ever since.
Jada Pinkett Smith was famously close with Tupac
It's fairly well-known that Pinkett Smith grew up in Baltimore with Tupac where they attended school together and looked out for each other. They formed a bond early and their stars started rising around the same time. Their relationship was never romantic, but they remained friends up until his death.
Jada once told Sway on "Sway's Universe" that their relationship was about survival, and that's the reason they bonded. She said, "Most people want to connect in this romance thing, and that's just because they don't have the story. But it was based in survival and how we held each other down."
She also shared that her husband understood the nature of their friendship and accepted it, eventually.
Will Smith revealed his feelings on Jada's relationship with Tupac
While promoting Bad Boys 3 alongside Martin Lawrence, Smith stopped by "The Breakfast Club" morning show. Host Charlamagne tha God asked him if he was ever jealous of Jada's love for Tupac, and he said, "F*** yeah."
"That was in the early days, and that was like a big regret for me too 'cause I never opened up to interact with 'Pac because we had a little bit of thing. You know, they grew up together, and they loved each other but they never had a sexual relationship. But they were coming into that age where now that was a possibility and Jada was with me.

'Pac had a little thing on that but she just loved him. He was the image of perfection, but she was with "The Fresh Prince." I could never just… we were in the room together a couple times and I couldn't speak to him and he wasn't gonna speak to me if I wasn't going to speak to him."
Smith implied it was because his image was considered soft compared to Tupac's. He went on to say Jada urged him to befriend Tupac but Smith said it's always been a regret that he just couldn't handle it, saying he was "deeply, deeply insecure and I wasn't man enough to handle that relationship [between Jada and Tupac]." If he could change things, he probably would.